New statistics reveal sick leave has doubled among Toronto teachers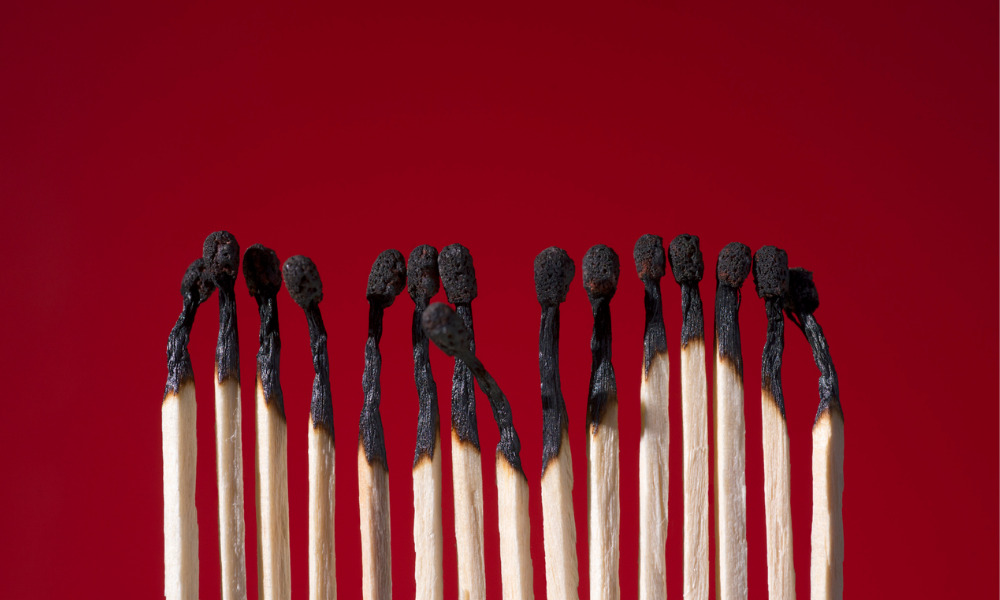 Burnout is increasing among teachers in Canada.
Sarah Bourdon, a school counsellor based in Victoria, B.C., described her experience working through the pandemic as a "burnout roller coaster", according to a new report.
"Many educators are exhausted and experiencing severe burnout. I think many people are struggling to remember what they love about their jobs," she says.
The number of teachers in the Greater Toronto Area taking sick leave has nearly doubled now compared with statistics from before the pandemic, according to a report from the Toronto Star.
Specifically, 519 full-time teachers at the Peel District School Board took a sick leave for three months or longer in the last school year, almost double the number of teachers who were on sick leave before the pandemic, according to the report.
At York Region District School Board, 711 teachers did the same in the 2020-21 school year, up from 372 from 2018-19. At the Toronto District School Board, 808 elementary school teachers took a sick leave for three months or longer in the last school year, up from 388 in 2019-2020.
It's difficult to tell whether those teachers went on sick leave for physical or mental-health-related reasons because the paperwork for long-term disability leave does not clearly differentiate the two, according to the report.
But teachers in other parts of the country have also seen mental health troubles.
"I have zero anxiety when I go to work. It's fun and I enjoy my job. My anxiety would definitely shoot up [with online learning]," said Andrew Adams, an English teacher in Montreal, according to a report from the Globe and Mail. "It's not ideal. It's not as personal in terms of making connections and then it's hard to give the lesson you want."
The cases of burnout among Ontario doctors also increased this year, the Ontario Medical Association (OMA) said in August. Also, 76 per cent of the members of the Royal Canadian Mounted Police (RCMP) reported experiencing high levels of job stress during the second wave of the COVID-19 pandemic, according to a report from the National Police Federation.
Mental distress
A previous report released in February noted that 80.5 per cent of teachers in British Columbia said that their mental health were slightly or significantly worse compared to before the pandemic.
And 22.9 per cent experienced mental distress, with 56.5 per cent having experienced moderate mental distress, according to the report from the University of British Columbia based on a survey of 1,206 teachers.
More than two in five (41.3 per cent) said they are more likely to leave their profession.
"The stress of the pandemic has left many educators and teachers feel exhausted and burned out," On Location Education said on LinkedIn.
"To overcome these feelings, it's not enough to simply ask teachers to push through — taking the time to thoughtfully address the root of the issue can help relieve burnout and offer teachers more support."