'This report shows the need for change, and we expect that change to happen'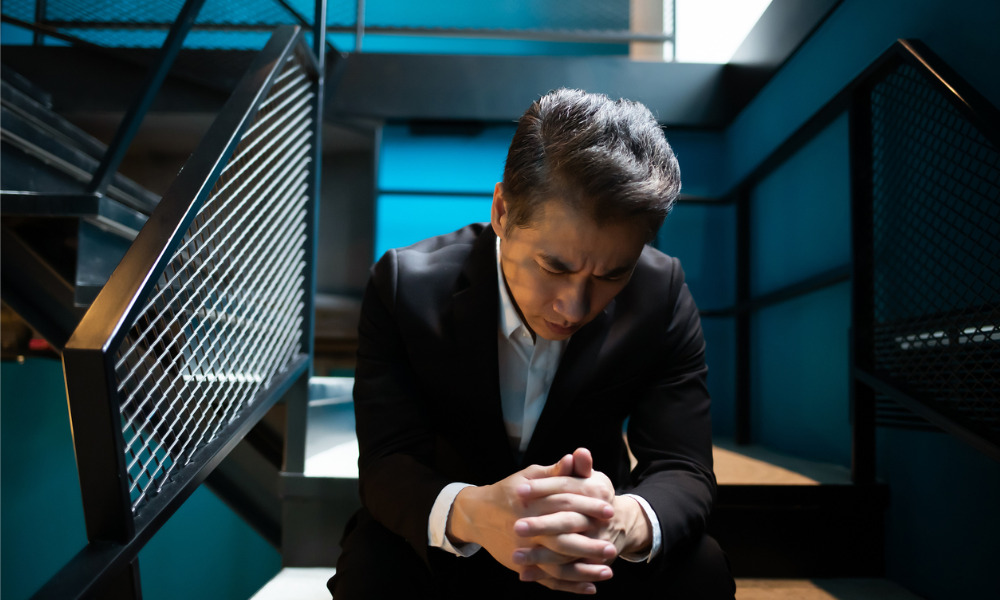 Leadership and the human resources department have created an unhealthy and even racist workplace at the York Region Children's Aid Society (YRCAS) in Ontario, according to a report.
In its report, independent reviewer Agree Inc. noted that "senior leadership was seen as extremely power-based, and so highly directive that it was frequently described as being a 'dictatorship'".
The approach of the CEO and COO was also described as "aggressive, punitive, oppressive, and, at times, abusive" and they were even seen as "taking almost all decision-making away from directors, managers, supervisors and even front-line staff in many situations."
Also, "many staff described that anyone who fell into disfavour had no future at the society" and "a number of staff reported that similar behaviours as seen at the senior leadership level were replicated by other management-level staff (specifically some supervisors and directors), as this negative approach was seen as permissible and acceptable."
Agree also said that there was little trust in HR at YRCAS and that HR was largely described as having a history of an adversarial relationship with staff.
"HR was reported by a large number of staff to be aggressive, arbitrary, and at times punitive around issues such as leaves, return to work processes, accommodations, and other human resources functions. Some staff reported feeling targeted rather than supported around accommodation and return to work issues," according to the report.
Recently, Manitoba rolled out a new legislative framework that will help ensure all elected officials understand the requirement to have a respectful work environment on councils and other governing bodies across the province.
In September, Yukon approved the Violence and Harassment Prevention Regulation, a regulation that the government said will help to foster a positive culture in the workplace as well as physical and psychological safety for Yukon workers.
Other issues in the YRCAS workplace include:
A strong focus on finding and highlighting any and all staff "mistakes"
Culture is unsafe and disrespectful, with staff using terms like "negative", "unhealthy", "disempowering" and "demeaning", among others to describe it
Workload is very high and is unsustainable
A number of staff reported doing unpaid overtime as the only way to serve their families; they felt their jobs were threatened if they complained.
Staff experiencing racist comments and, at times, aggressive racist behaviour from clients reported that their concerns were met with indifference, lack of action and lack of support, even after many requests for help
Many Black staff reported regular anti-Black micro-aggressions not only from the executive level, but from the supervisory level and staff level as well
"Our government has been unwavering in our position that we have zero tolerance for racism, bullying and harassment. We want to ensure the health and well-being of staff at YRCAS," says Jill Dunlop, associate minister of children and women's issues, about the report. "We also want to ensure that the children, youth and families of York Region are receiving the services they need and deserve. This report shows the need for change, and we expect that change to happen."
In total, there were 139 cases reviewed across the multiple service areas (71 investigation cases, 33 ongoing cases, 22 child in care cases and 13 adoption cases) throughout the review. The review team also utilized additional information available at the time of the review including, results from Child in Extended Society Care Reviews, Standards Quality Improvement Plan results and quarterly budget submissions provided to the ministry by the society.
Recommendations
The review also detailed recommendations for the society, including:
Going forward, staff need to see clearly that a new approach is being taken. This report makes no recommendation on staffing at the executive level, but identifies clearly that, given the depth of feeling among the staff at all levels, only a profound change or shift of some kind will create engagement toward a better workplace culture.
First and foremost, the lived experience of all staff, as detailed in this workplace assessment, must be acknowledged and validated. This should start with an all-staff Town Hall led by the interim CEO to review these findings, to answer questions, and to give everyone an opportunity for feedback and voice.
As part of the re-set, a simple but direct process for auditing the health of the organization needs to be put in place permanently. This process must be transparent, confidential, and reported regularly to all staff, the board, and the Ministry as a way of ensuring that what is described as a toxic culture is not enabled again.
The organization must identify decision-making authority at all levels of the organization as a way to allow trained professionals from the front-line up to the senior executives to make professional decisions and judgements appropriate to their role.
The Human Resources function must be fundamentally changed from what has been seen as solely a resource to the senior executive team into being a resource for all staff in the organization.
"What is captured in this report is strongly worded to reflect the reality that staff at all levels reported to Agree Inc. The degree of unanimity for even the most troubling themes cannot and should not be underestimated. In fact, numerous experiences reported from a few staff were even more disturbing than what is reported here. We state this to ensure there is no minimizing or discounting the frequency and similarity of the experiences of many, many staff at all levels," read part of the report.
"This organization can change directions and heal. It will depend on the changes made and the speed those changes are made, to determine how successfully this organization can be turned around."
The full report is available here.
York Region CAS has 30 days from Nov. 13, the date the report was released, to issue a work plan that addresses the review's findings, according to the Ontario government.