Number of requests for training has 'skyrocketed', according to industry expert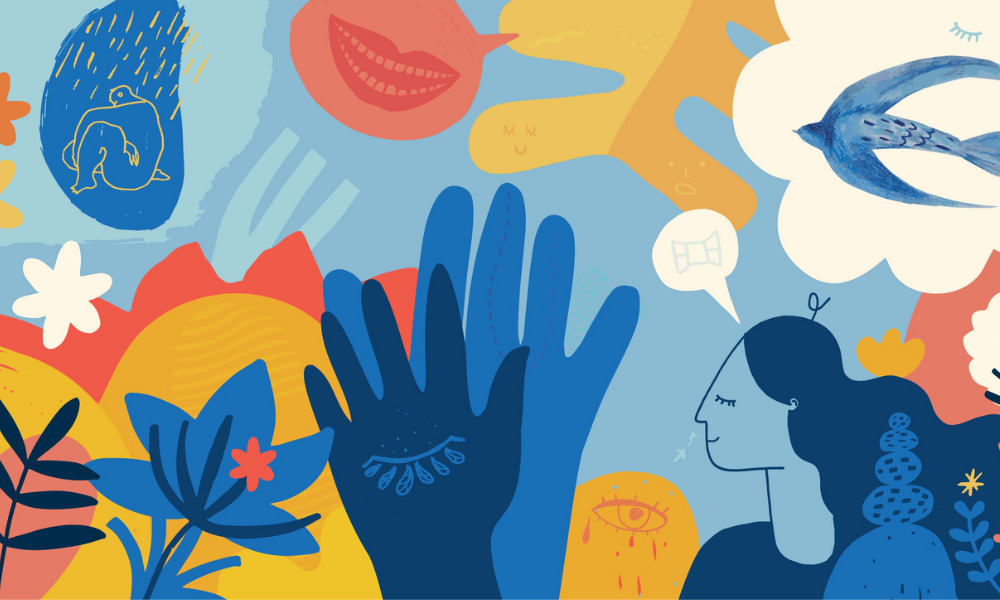 More and more safety professionals believe workplace first aid should include mental health. A recent study found that 30 per cent of all long- and short-term disability claims are due to mental health problems and illnesses. With this in mind, it is imperative that organizations start looking to expand their training to include mental health first aid.
The Mental Health First Aid program was first developed by Betty Kitchener and Tony Jorm in Australia in 2000. Over the last two decades, the program has evolved and is now delivered in 24 countries, including Canada.
Mental Health First Aid training is provided by the Mental Health Commission of Canada. Since 2007, over 500,000 Canadians have been trained. The Commission offers a range of Mental Health First Aid courses – eight in-person courses and four virtual courses – for workplaces.
So what exactly does mental health first aid consist in? Broadly, participants learn the importance of recognizing the signs that somebody may be experiencing a decline in their mental wellbeing, says Denise Waligora, Training and Delivery Specialist, Mental Health Commission of Canada.
Once these behavioural changes have been recognized, participants are taught to reach out to their fellow worker in a "gentle and caring manner to have a safe conversation, to allow that person to really talk about the decline that they are experiencing," says Waligora. "And then throughout that conversation, it's about encouraging the individual to reach out to those appropriate professional supports."
The training is also focused on the importance of listening, and being a good, non-judgemental listener. "It's not just about the things we say, it's also about creating that safe space," says Waligora.
Mental health first aid is not necessarily about fixing the problem but recognizing patterns in colleagues' behaviours, and reaching out to check in with them. But how to do this in a safe manner, with the right attitudes and the right language? These first aid courses empower workers with the right tools to safely engage with their coworkers.
Prior to the pandemic, all courses were in-person. When the pandemic hit, the program came to a standstill. "Our main or only delivery system was essentially in-person, and so we had to pivot to begin delivery the courses online," says Michael Pietrus, Director, Opening Minds – Mental Health First Aid Canada, Mental Health Commission of Canada.
A few weeks into the pandemic, the organization was mandated by Health Canada to put together a crisis response course which was geared towards essential workers. A few months down the line, the Commission then rolled out its standard virtual course with others following.
Waligora says that as a result of the pandemic, the number of requests for Mental Health First Aid training that the organization has received has "skyrocketed" – especially the demand for virtual courses because employers find this training easier to implement within the workday.
The pandemic has also really focused the spotlight on mental health, says Pietrus, more so than ever before. While people were certainly aware of it, and leaders were signing their workers up for training, COVID provided extra impetus behind "recognizing the importance and the benefits of dealing with [mental health]," he says. There's also a better understanding of how integral mental health is to workplace safety. "If somebody's not on the ball, depending on the type of job that they have, it could have hazardous consequences," says Pietrus.
Before the pandemic, there had also been a demand from workplaces to make the course shorter (the standard course is typically delivered in two days). "You have to understand that from an employer's perspective, to take somebody out of the mix for two days, there's a cost involved with that," says Pietrus.
Pietrus explains that the Commission decided to provide a "blended" version of the course which can be delivered in one day, where the participant can take part of the course ahead of time online.
He says that the huge advantage of providing courses online is a "far greater reach than what he had before." For those people who may not have had access to a trainer in their community, they can now do courses online which expands the potential of getting the training (e.g. those in rural settings).