Reducing risk should be top priority, says safety expert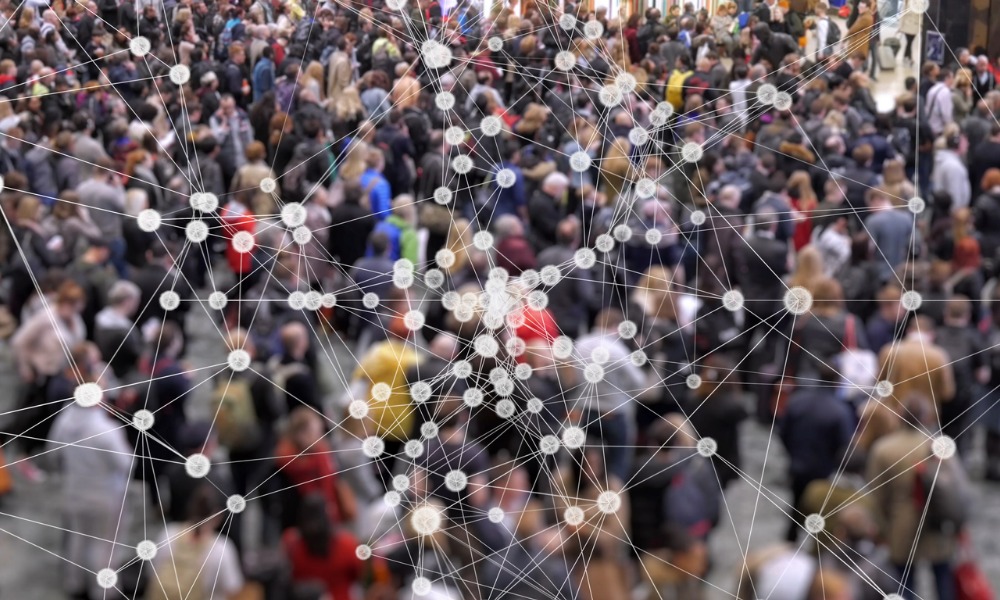 Since the SARS outbreak in 2003, Canadian health professionals have long pointed to infectious diseases as a potential workplace risk – and COVID very much confirmed those fears. After over two years of living in a pandemic, Canadian workers are looking forward to embracing normalcy. However, over the past few weeks we've started to hear about a new outbreak: monkeypox.
The World Health Organization (WHO) has currently received reports of around 257 confirmed monkeypox cases where the virus is not endemic. 26 of these cases are in Canada. There is no cause for alarm (yet), but certainly caution as the WHO describes the public health risk of monkeypox as "moderate". Monkeypox is an extremely rare viral disease, considered less severe than smallpox.
In any case, whatever the disease, these past few years have shown that infectious disease prevention is something that workplaces need to invest in in the long term. Not as a one-off but an integral part of the organization's health and safety plan. "It's all about assessing risk and how it may affect your workplace," says Hope Kirk, Associate Director at HR consulting and health and safety firm Peninsula. "I think the most important thing is just to get ahead of it."
Partly, this means looking at the highest risk industries – so industries where the likelihood of transmission is a lot higher than in other industries. Broadly for infectious diseases, the risks are higher in healthcare settings such as hospitals, long-term care homes, clinics, dentists, etc. Once the risks have been identified, employers and safety professionals have to make sure that they have a communicable disease policy that is up-to-date.
Kirk says that in your communicable disease policy, you need to have a few different things. For example, depending on the hazard and the proximity with patients, clients or customers (or colleagues), you need to have personal protective equipment (PPE) as a barrier to protect your workers. The first bits of PPE that companies typically run to are things like masks or gloves. So you'll want to ensure that you have consistent access to supply.
And she says that "it's not only giving it to [workers], but also making sure they're trained on our to use it." For example, there are certain masks that you need to get fit tested for to make sure that the mask can actually protect you in the proper capacity.
Aside from PPE, health and safety professionals also need to understand the risks that their particular industry may be exposed to, and then make sure that they are being educated (and educating workers) on how to reduce the exposure through safe work practices. Kirk says that this includes teaching staff how to dispose of equipment that may be infected, or if necessary how to reduce exposure to blood or bodily fluids that could be carrying the disease.
Educating employees on identifying symptoms associated with a particular disease, and following the local public health unit's advice and guidance is also important.
Another thing that workplaces should take into consideration is what if an outbreak does actually happen at work? What happens if something is passed on? "How do you take the steps when someone reports that to you, and to handle it," asks Kirk. This also goes into the plan.
Part of the plan may also include prevention, for example vaccinations and immunizations. With regards to COVID for example, workplaces throughout Canada were broadly required to have some kind of vaccine policy in place. With monkeypox, there are considerations around giving immunization doses (against smallpox) to those who are in close contact with some who has contracted monkeypox.
The catch all plan should also include a section on business continuity so that the business is still able to function regardless of potential infections. "It's all about reducing risk, and it's all about reducing exposure."
Lastly, another integral part of the plan should be cleaning procedures. Having the right sanitization procedures in place in essential, and for those who work in high-risk settings who may be brought in contact with cleaning products (if the plan asks for workers to help with cleaning) then those workers should be WHMIS trained, and Safety Data Sheets (SDSs) should be accessible.
And once it's been elaborated, the plan actually needs to be implemented, and frequently evaluated. "If you don't have staff following it, your workplace is no safer than anyone who has no policies and plans in place," says Kirk. Lack of compliance can lead to death or injury, but also financial and reputational damage for the company.
Every level of the organization should be alert because complacency is a killer. After years of wearing masks and using hand sanitizer, we've perhaps become immune to the seriousness of COVID – which may lead us to be vulnerable to other outbreaks, monkeypox or other.
"Employers have the responsibility to reduce the risk for employees to as low as reasonably possible," says Kirk. This means that the risk will never be 100 per cent gone. "But as long as the employer is doing everything in their power to reduce that risk, then they're ok."