Some of the best brands keeping your eyes safe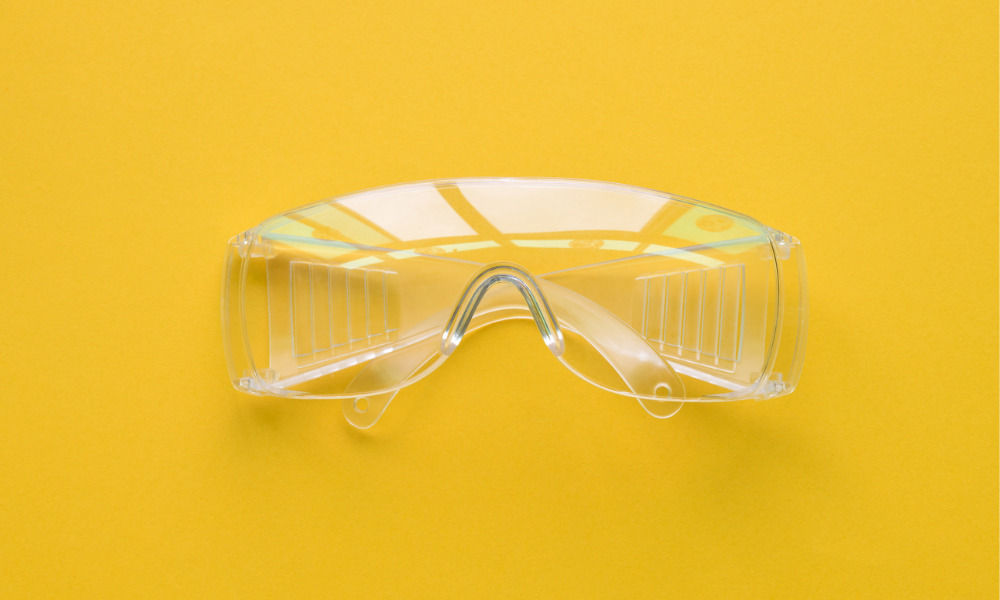 Over 700,000 Canadians sustain eye injuries every year – many of which occur in the workplace. Thus, it is crucial for employers to adequately equip their workers with the right protection (and just as important for the employee to actually wear it). Eye protection is a perennial issue in many workplaces, here are some of the best safety glasses brands out there – this list is by no means exhaustive but it's certainly a good place to start!
(Listed in no particular order.)
1. Honeywell. Cited by our readers as one of their top brands in our 2021 Readers' Choice Awards, this PPE giant offers so many different options.
2. MSA Safety. Another brand celebrated by our readers, MSA is a global organization offering a truly wide array of safety goggles and glasses – including models for those who wear prescription glasses.
3. Progear Vision. Progear is one of the more widely-known eyewear brands, their Eyeguard model is notably favoured by athletes. Progear is widely available globally, meeting standards in the U.S., UK and even Japan.
4. KleenGuard. KleenGuard, a Kimberly-Clark brand, offers a wide array of safety goggles and glasses – including prescription safety glasses. Their Maverick model offers a trendy alternative to standard safety eyewear (and are available in two different lens colours).
5. Dentec. Dentec Safety Specialists are active in both Canada and the U.S. (all of their products are certified to the latest edition of the CSA standard as well as meeting ANSI requirements). The brand says that all their eyewear products offer UV protection, anti-scratch protection and the option of anti-fog protection.
6. Gateway Safety. Gateway is an Ohio-based company that offers eye protection as well as other PPE. Though a U.S. brand, many of its products meet CSA requirements (e.g. their classic Metro model meets the ANSI Z87.1+ high impact standard as well as CSA Z94.3). The brand has been featured a number of times on COS, including their popular StarLite model.
7. 3M. PPE giant 3M is of course a safe bet for safety eyewear. The brand also has a handy lens selection guide available on their website – because it's not just about the fit and the frame. 3M also sells an Eyewear Fit Testing System to ensure the best fit for employees.
3M was another one of the brands singled out by our readers in our Readers' Choice awards.
8. RX Safety. NFL partner RX is an interesting option for employees who need to wear prescription eyewear – the brand provides prescription safety glasses (as well as general prescription eyewear). RX is a U.S. brand but it does ship internationally (including Canada), so you'll want to check that the glasses meet Canadian standards.
9. Levitt Safety. Canadian brand Levitt-Safety offers a number of safety eyewear options, including safety prescription glasses. Levitt-Safety sells leading eyewear brands as well as their own in-house Levitt-Safety brand.
10. ArmouRX. Another Canadian brand, we recently featured their Wrap-Rx style on our website (the 6014 comes with either a Canadian or U.S. flag on the sides).