Drop off to hospices, community health centres that assist with urgent but non-life-threatening situations now allowed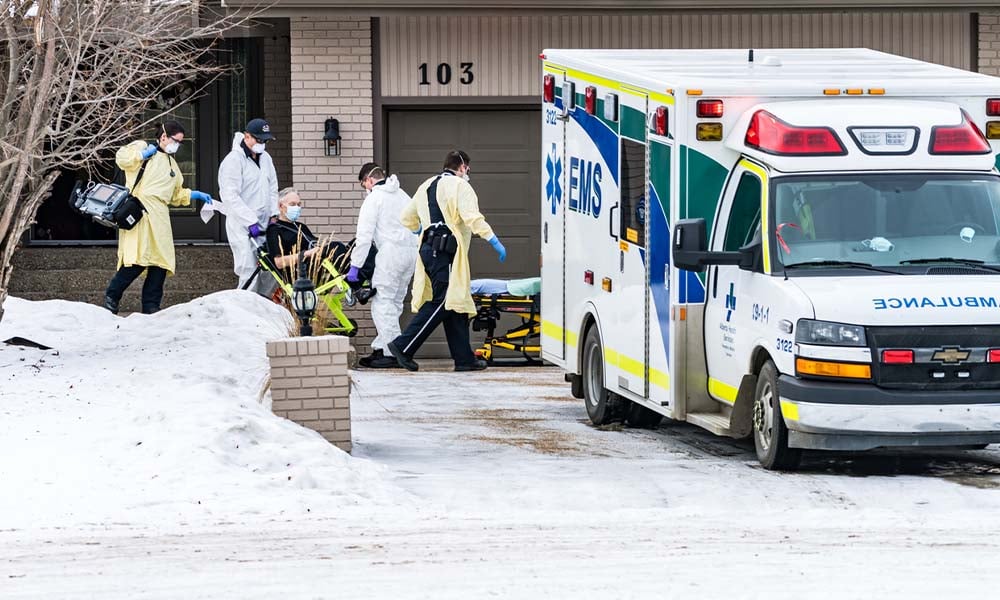 Alberta is making it easier for locals to access emergency medical services (EMS).
The government is now allowing EMS vehicles to transport those in need of help to alternative care locations, such as hospices, community health centres that assist with urgent but non-life-threatening situations.
This breaks from the previous rule requiring EMS vehicles to transport patients to emergency departments.
"We have seen far too many times ambulances lined up at emergency departments with non-critical patients waiting to receive care. Often, these patients don't need emergency services and would be better served at other health-care facilities," said Tyler Shandro, minister of health.
"Albertans requiring EMS should be taken to the most appropriate health-care facility – and ambulances should be back on the road as quickly as possible to reduce EMS wait times. This is one of many steps we're taking to improve the EMS system for Albertans."
From 2017 to 2019, EMS ground ambulances responded to approximately 90,000 non-urgent events where directing patients to alternative care sites could have been considered, according to the government. By the end of this year, 10 alternative health-care facilities across Alberta will be included in the first phase of this change, with many more locations being added by 2023.
In January 2020, Nova Scotia invested $2.7 million to buy power stretchers and power loaders for ambulances in the province.
Phase 1 facilities already receiving patients being transported by ambulance include:
St. Joseph's Home Carmel Hospice (Medicine Hat)
St. Michael's Health Centre (Lethbridge)
Bashaw Care Centre (Bashaw)
Sylvan Lake Community Health Centre (Sylvan Lake)
La Crete Health Centre (La Crete)
Rainbow Lake Health Centre (Rainbow Lake)
Additional Phase 1 facilities to be included by Dec. 31 include:
Magrath Health Centre (Magrath)
Piyami Health Centre (Picture Butte)
East Calgary Health Centre (Calgary)
Slave Lake Family Care Clinic (Slave Lake)
Change makes sense
When paramedics can take Albertans to health-care locations other than emergency departments, it improves access and speed of care in non-life-threatening medical events, according to the government.
This helps patients receive better management of chronic illnesses by referral to a location best able to support their immediate situation and ongoing health needs. Expansion of health-care destinations for ambulances will also reduce strain on hospital emergency departments.
This is a welcome development, according to one stakeholder.
"We thank the Government of Alberta for this change. This expansion of service will support vulnerable and sometimes frail patients with transportation and direct access to the support and care they need within their community," said Sheli Murphy, senior operating officer, Rural Services, Covenant Health. "This change will support our patients and their families and provide an easier transition to palliative care."