Actor and film's armourer will be charged with involuntary manslaughter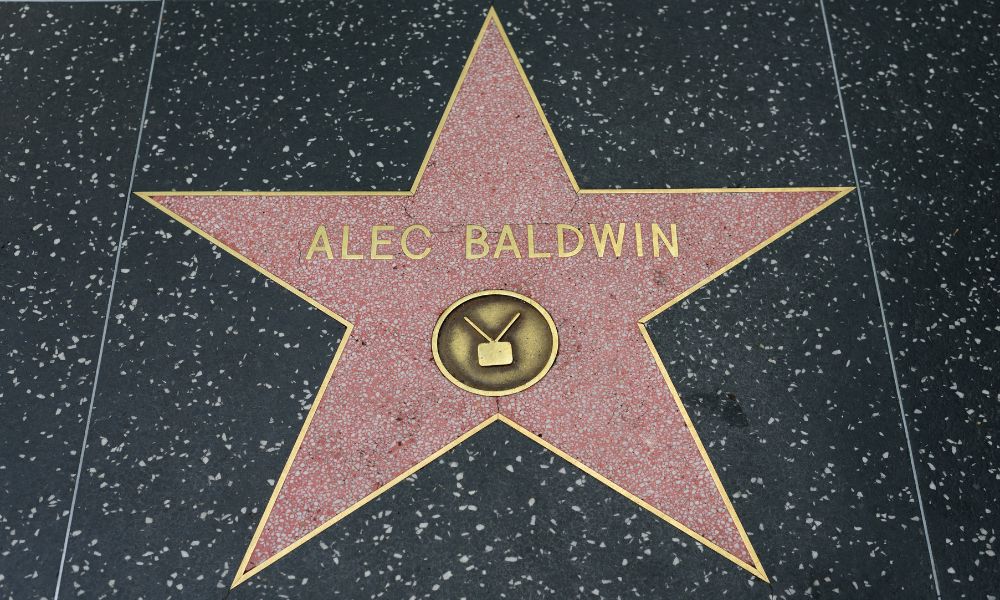 Actor Alec Baldwin will be charged with involuntary manslaughter in relation to the shooting death of cinematographer Halyna Hutchins on the set of the Western film Rust.
The film's armourer, Hannah Gutierrez-Reed, will also be charged.
The incident happened in Santa Fe, New Mexico in October 2021 while rehearsing a scene that involved Baldwin using a prop gun. Baldwin was pointing the pistol at Hutchins when the gun fired a live round, killing Hutchins, and wounding director Joel Souza.
Santa Fe's District Attorney Mary Carmack-Altwies issued a statement announcing the charges would be filed by the end of this month. "I have determined that there is sufficient evidence," reads the statement. "On my watch, no one is above the law, and everyone deserves justice," says Carmack-Altwies.
"On my watch, no one is above the law, and everyone deserves justice," she said.
Additionally, the district attorney's office says assistant director David Halls, who handed the gun to Baldwin, signed an agreement to plead guilty to negligent use of a deadly weapon.
Both Baldwin and Gutierrez-Reed face up to 18 months in jail and a $5,000 fine if convicted. Prosecutors say they will be tried by jury.
BBC reports Hutchins' husband, Matthew, issued a statement saying he supports the filing of charges. "It is a comfort to the family that, in New Mexico, no one is above the law," he said.
Baldwin's lawyer, Luke Nikas, has called the charges "a terrible miscarriage of justice".
"Mr Baldwin had no reason to believe there was a live bullet in the gun - or anywhere on the movie set," says Mr Nikas. "He relied on the professionals with whom he worked, who assured him the gun did not have live rounds. We will fight these charges, and we will win."
The lawyer for Gutierrez-Reed says the charges were the result of a "flawed investigation" and an "inaccurate understanding of the full facts."
"Hannah is, and has always been, very emotional and sad about this tragic accident," says Todd Bullion, "but she did not commit involuntary manslaughter."
In the weeks following the shooting, Baldwin said the gun misfired. He denied pulling the trigger, and claimed he was not aware that it was loaded.
In October, the actor and the film's production company reached a settlement for an undisclosed amount with Hutchins' family. It came after her husband filed a wrongful death lawsuit alleging violations of industry standards.