Masks, vaccines, ventilation – the return to school has raised a number of issues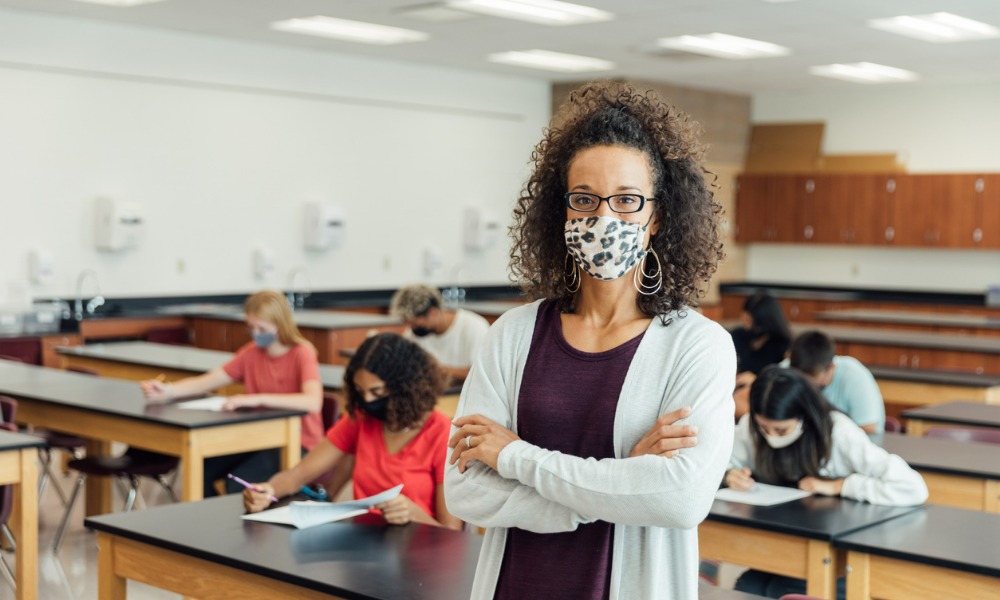 Promontory Heights Elementary School in Chilliwack, B.C., announced the suspension of in-person learning and the temporary closing of the school on Sep 22. after Fraser Health declared a COVID-19 outbreak. Twenty students and staff have tested positive for the virus.
"We have experienced a spike in cases of COVID-19 within our school community in the past 10 days. Out of caution, the School Medical Health Officer and her team have determined that we should break from in-person learning in an effort to put a stop to the current spread of the virus in our school community," said Chuck Bloch, school principal, in an announcement posted on the school's website.
And this is just one of the recent school outbreaks that has been in the news recently. In the face of this worrying trend, some provinces are taking action.
In Manitoba, an outbreak will now be declared when there are at least three school-associated cases identified within 14 days of each other in students, teachers or staff within a cohort, according to a CBC report. These cases must be deemed as possibly acquired in school and linked to a known case in a school setting or a school-sanctioned extracurricular activity.
Read more: Current situation for teachers is "grim" and "utterly unreasonable" reveals report
Close contacts within schools where the risk is deemed to be high will now only have to self-isolate for 10 days and testing will be recommended after seven days have passed, Dr. Brent Roussin, Chief Provincial Public health officer, said in a news conference.
In August and September, before the start of the new school year, there were calls throughout the country calling for stronger safety measures in schools to protect teachers and school staff.
Late in August, a rally was held in Vancouver by the Safe Schools Coalition to demand better safety measures for students and staff returning to the classroom. Earlier in September, the Canadian Medical Association (CMA) and the Canadian Teachers Federation (CTF) raised concerns about the lack of clear guidance on pandemic protocols – particularly in the face of the more contagious Delta variant driving Canada's surge in COVID-19 cases.
However, it seems as if these calls have gone unheard.
Read more: Violence towards educators increasing across Canada
Teachers throughout the country have had to contend with mixed signals on masking and vaccine policies as well as large class sizes that limit the possibility of physical distancing.
A patchwork of measures put into place by provinces and school boards have left school staff frustrated and confused – notably around vaccine mandates.
Some schools have even been targeted by anti-vax protestors; a Montreal school was targeted early on in September and more recently a schools in Salmon Arm, B.C., were forced to shut down after protestors managed to enter a school.
Advocates have been calling for a number of measures to be put into place to enhance school safety including more PPE (notably N95 respirators), rapid testing, contact tracing and better ventilation.
In Ontario, the Ontario English Catholic Teachers' Association (OECTA) has launched Safe Schools Now, a new campaign calling on the Ford government to invest more in implementing safety measures in schools:
"Despite having more than 18 months to develop a plan to address COVID-19 in our schools and make the investments necessary for a safe learning environment, the Ford government has refused to act, threatening in-person learning," said OECTA President Barb Dobrowolski in a statement.