New rule makes safety more inclusive, says the government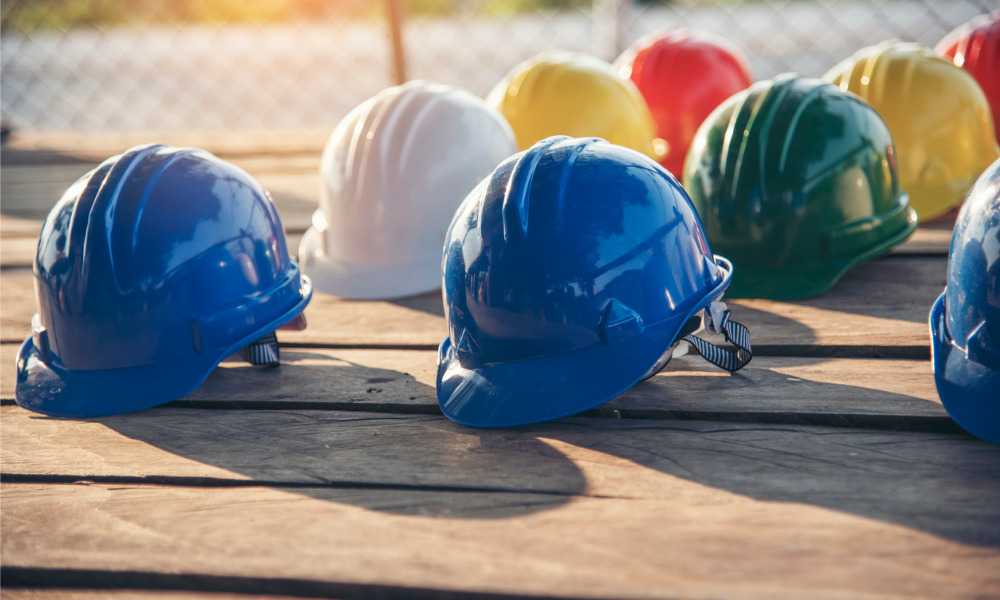 British Columbia is requiring employers to conduct a risk assessment to determine what safety precautions could be taken to prevent head injuries and whether a hard hat is necessary in different parts of the workplace.
This will make workplaces more inclusive for people who wear religious head coverings, without compromising workplace safety in doing so, according to the government.
"Creating more inclusive workplaces is a priority for our government, and we have been advocating for a change to the safety headgear regulations for a long time," said Harry Bains, minister of labour. "We are building an economy that benefits everyone, which includes ensuring safe workplaces are inclusive to people regardless of their faith."
The government notes that in some workplaces, safety headgear, such as hard hats, is used to protect workers from head injury from falling objects and other hazards. And many employers have approached the regulation with a blanket rule, requiring all workers to wear a hard hat on the job even in areas where the level of risk may be low or non-existent.
This regulatory change provides more opportunities for employers to safely accommodate workers who wear head coverings, such as a turban, as a religious practice, according to the government.
Feedback
The new rule will be in effect starting Sept. 1. It has received positive feedback.
"The use of a hard hat as personal protective equipment is the least effective compared to other safety controls," said Baltej Dhillon, retired RCMP officer and WorkSafeBC board member.
"This change will also allow members of the Sikh community who wear a turban to engage in dialogue with their employers to address workplace risks, which can, in turn, eliminate the need for a hard hat in certain scenarios. This change supports worker safety and will allow more Sikhs to come to work without having to compromise their religious beliefs."
"These regulatory changes support workplace health and safety and benefit not just Sikhs, but all B.C. workers," added Balpreet Singh Boparai, legal counsel, World Sikh Organization of Canada. "This step makes British Columbia a leader in the accommodation of the turban, and I'm confident that government, employers and workers will work together to make these new regulations a success."
In 2019, Bains asked WorkSafeBC to review safety headgear regulations and consider changes to make them more inclusive. WorkSafeBC held extensive consultations in 2020 and early 2021, getting input from employers, industry associations, workers, unions and community leaders on the proposed changes.
On April 27, 2021, the WorkSafeBC board of directors approved a regulatory change to Part 8 of the Occupational Health and Safety Regulation dealing with safety headgear.
In January, WorkSafeBC released a guidebook to help employers prevent slips, trips and falls in the workplace.
Also, a couple of organizations reminded employers about the importance of properly guarding floor openings in work sites.