'Holes in floors are common and can cause injuries that range from minor to catastrophic'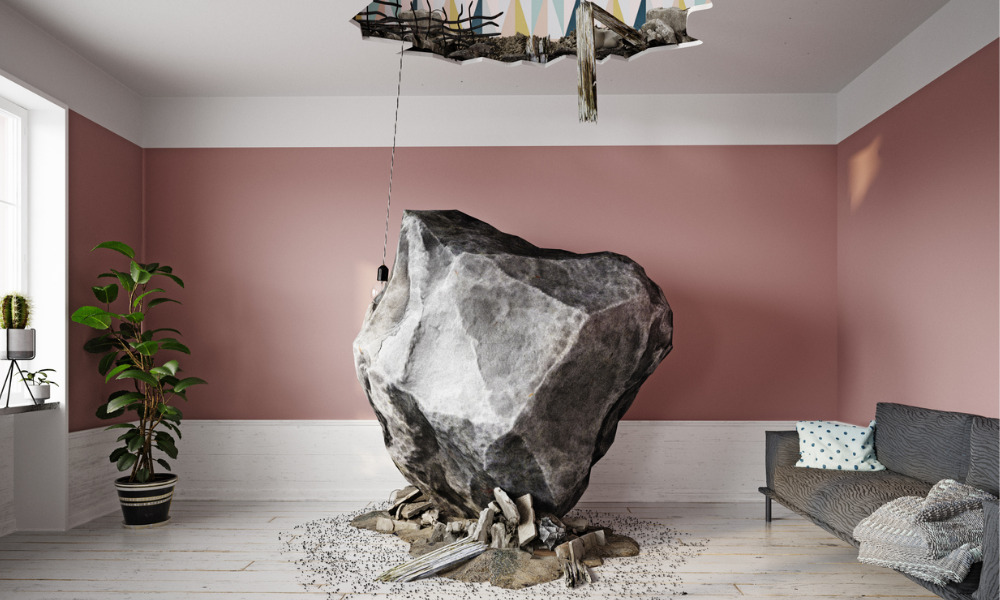 The Construction Safety Association of Manitoba (CSAM) is reminding employers about the importance of properly guarding floor openings in work sites.
"Holes in floors — whether they're from openings for vents, HVAC lines, or stairs to the basement — are common and can cause injuries that range from minor to catastrophic, as the incident above describes," it said. "All floor openings should be identified and covered, or temporary guard rails installed."
The association said that the presence of holes in floors on construction sites should be communicated to all workers. This can be done via hazard assessments, worksite inspections (posted for all to review) and signage posted at entrances and in areas where floor holes are present.
CSAM also noted that adequate protection for open holes is a requirement of the Workplace Safety and Health (WSH) Act and Regulation.
Part 30 of the WSH Regulation states that when an opening in a temporary floor cannot be adequately protected by a guardrail, an employer must ensure that:
the opening is completely covered with securely fastened planks or other materials capable of supporting any load that will be or is likely to be imposed on them; and
the covering is clearly, visibly, and legibly marked to identify the hazard.
"Caution tape around a floor hole is not a sufficient method to protect workers from falling," according to CSAM.
Also, Part 14 of the WSH Regulation states that an employer must ensure that a guardrail:
is at least 900 mm high and not more than 1,060 mm above the working surface, with an intermediate rail at between 450 and 530 mm above the working surface; and
is constructed and secured to resist a static load of 900 N in any direction in which the load may be applied at any point on the top rail and on any intermediate rail. (900 N = 202 pounds)
Staying safe
CSAM's reminders came after a worker recently suffered severe injuries from falling after stepping through a hole in a construction site floor.
The worker was performing housekeeping duties on a construction site and came across a piece of plywood on the floor. The worker picked up the plywood and took a step forward, and fell through a hole in the floor to the basement.
"That worker will spend the next five months in the hospital and is not expected to walk again," according to CSAM.
Recently, Thunder Bay, Ont.-based Robert C. Nearing Holdings Inc. was fined $60,000 after pleading guilty to one violation that caused a worker to fall through an opening on the second storey of a structure, causing injury.
In a tweet, Fitz Law Group noted some ways to stay employers can ensure that workers are safe in construction sites, including:
guarding holes that workers can step into and fall
keeping floors clean & dry
ensuring that all employees properly trained on job safety
providing personal protection equipment to workers
using fall arrest system
Last month, WorkSafeBC released a new guidebook to help employers prevent slips, trips and falls in the workplace.