Illinois aligns with recommendation, but Arizona questions announcement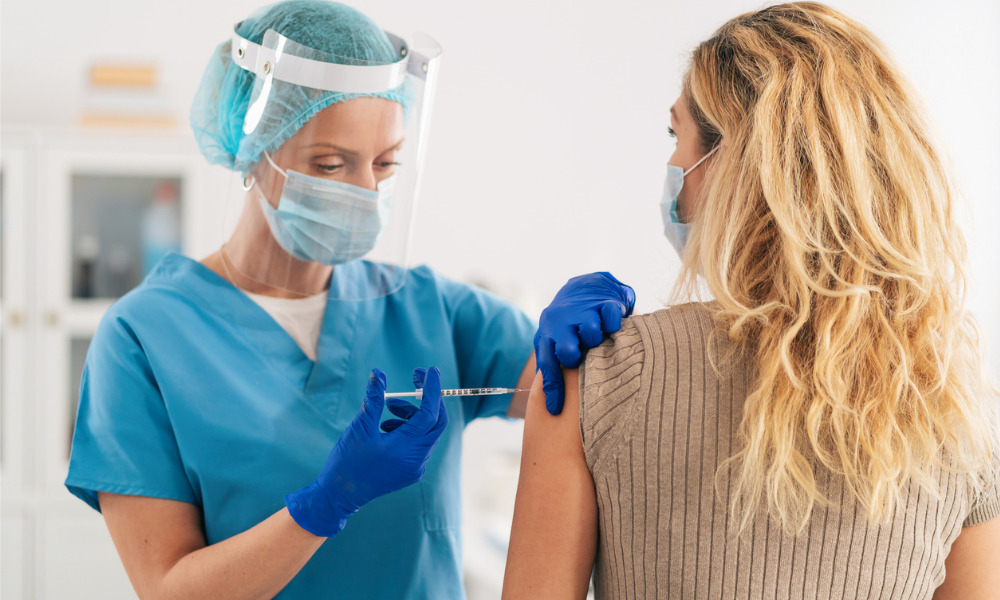 The Centers for Disease Control and Prevention (CDC) has recommended that people fully vaccinated against COVID-19 begin wearing masks indoors once again in places with high transmission rates.
"This pandemic continues to pose a serious threat to the health of all Americans," said Rochelle Walensky, CDC Director, according to a CNBC report. "Today, we have new science related to the delta variant that requires us to update the guidance regarding what you can do when you are fully vaccinated."
"In areas with substantial and high transmission, CDC recommends fully vaccinated people wear masks in public, indoor settings to help prevent the spread of the delta variant, and protect others. This includes schools," Walensky said.
The CDC recommends that everyone in grade schools wear masks indoors, "including teachers, staff, students and visitors, regardless of vaccination status."
Federal health officials believe that those who have been fully vaccinated represent a small amount of transmission. However, they can still be carrying higher levels of the virus than previously understood and potentially transmit it to others.
In mid-May, the CDC said fully vaccinated people didn't need to wear masks in most settings, whether indoors or outdoors.
Earlier this month, several groups came together to launch World Mask Week 2021.
Illinois
Following the development, the Illinois Department of Public Health (IDPH) announced it is fully adopting updated CDC masking recommendations to protect against COVID-19 and the Delta variant.
"While data continues to show the effectiveness of the three COVID-19 vaccines currently authorized in the U.S., including against the Delta variant, we are still seeing the virus rapidly spread among the unvaccinated," said Dr. Ngozi Ezike, IDPH director.
Recently, Illinois announced it is providing incentives to some lucky state employees who work in direct care facilities and receive at least one dose of the vaccine.
"Cases and hospitalizations due to COVID-19 both continue to increase, overwhelmingly among the unvaccinated, but the risk is greater for everyone if we do not stop the ongoing spread of the virus and the Delta variant," said Ezike. "We know masking can help prevent transmission of COVID-19 and its variants. Until more people are vaccinated, we join CDC in recommending everyone, regardless of vaccination status, wear a mask indoors in areas of substantial and high transmissions, and in K-12 schools."
Arizona
Meanwhile, Arizona announced it does not agree with the new CDC recommendation, saying it isn't "just another example of the Biden-Harris administration's inability to effectively confront the COVID-19 pandemic."
"Public health officials in Arizona and across the country have made it clear that the best protection against COVID-19 is the vaccine," said Arizona Governor Doug Ducey. "Today's announcement by the CDC will unfortunately only diminish confidence in the vaccine and create more challenges for public health officials 一 people who have worked tirelessly to increase vaccination rates."
Ducey added that the state has been successful in its COVID-19 vaccination campaign and it plans to continue putting efforts in the program.
"Here in Arizona, we've been consistent from the beginning: Arizonans should get this vaccine. Over 51 percent of our population has received at least one dose of the vaccine, and over 46 percent are fully vaccinated. That's great news, and we're going to continue to work to distribute this vaccine to Arizonans and build public confidence in its effectiveness, despite this unnecessary and unhelpful "guidance" from Washington, D.C."
Previously, San Francisco started requiring all its 35,000 municipal workers to be vaccinated against COVID-19 when a vaccine receives federal approval.