Company wins gold in health care category of Canada's Safest Employers awards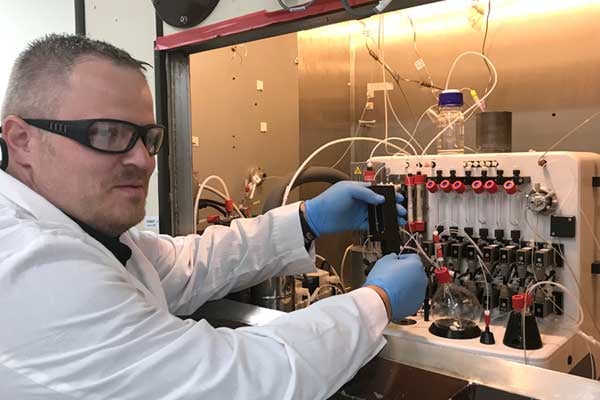 Protecting a country-wide workforce of experts installing and servicing medical equipment keeps GE Healthcare on alert at all times. Engineers and technicians working in hospitals and other health-care facilities must deal daily with huge, complex machinery, such as MRI scanners, mammography units and patient monitoring systems. While the Mississauga, Ont.-based company has had no lost-time injuries in 14 years, it cannot rest on its laurels, according to Paul Desiri, director of environment, health and safety (EHS).
"Members of our field teams face unique challenges that include working solo, sometimes in remote areas without easy access to specialty tools and personal protective equipment," he says. "They usually drive to a location, so they need to plan each day carefully, anticipate potential hazards and make sure they bring what they need to handle any situation safely."
He points out that time pressure adds to the complexity of the job, particularly if driving conditions are poor or a machine requires attention while a patient is waiting for tests or a procedure. But not all hazards are obvious: Field workers must also be ready to deal with invisible threats from airborne pathogens, radiation, cryogens and high-voltage electricity.
Ryan Foss, regional service manager for Toronto, notes that easy access to resources is an important element in forming a trusted safety net for field service workers. The company's EHS team is constantly looking for creative ways to reach the widely scattered workforce.
"While that is difficult, we do it successfully by using a variety of approaches to communications," he says. "This ensures that messages are heard not just once, but many times from different levels of the organization and creates an open forum for ongoing discussions."
The GE Box app allows quick access to pertinent EHS information from all types of devices, including safety risk assessments, equipment-specific lockout/tagout procedures and safety data sheets. The NeverAlone app allow workers to keep their supervisors posted when working after hours.
A busy call centre that dispatches customer requests and takes orders for equipment and parts also has a safety expert who fields inquiries about safety.
In ongoing efforts to sustain its safety track record, GE Healthcare focuses on driving a healthy safety culture among its 540 employees in Canada.
"We must recognize the importance of culture because employee engagement is what keeps people working safely and ensures they get the job done right the first time," says Desiri. "This means encouraging everyone to report concerns, continually improving two-way EHS communication and revitalizing ways employees can participate in safety."
Safety concern reporting is an important tool in ongoing improvement at GE Healthcare. When EHS noticed a drop in the numbers, it introduced modest incentives such as baseball caps and headphones. This led to a surge in concerns from 36 in 2017 to 53 by August 2018. Desiri stresses that a key to motivation is the process for dealing with reports: Diagnose an issue, put resources into fixing it and — to show employees that the company cares — communicate status. The company's transparent software system, which houses hundreds of safety performance metrics, allows employees to input issues and follow the progress of actions taken.
GE Healthcare employees know that their managers have their backs and the company continues to invest in that fact through management training. Managers understand that while employees may trigger incidents, people are rarely the cause.
"If something bad happens, we don't jump on and blame the employee," says Desiri. "We find the systemic problems and figure out what the company needs to do so employees can work safely."