Experts explain importance of Ontario's naloxone policy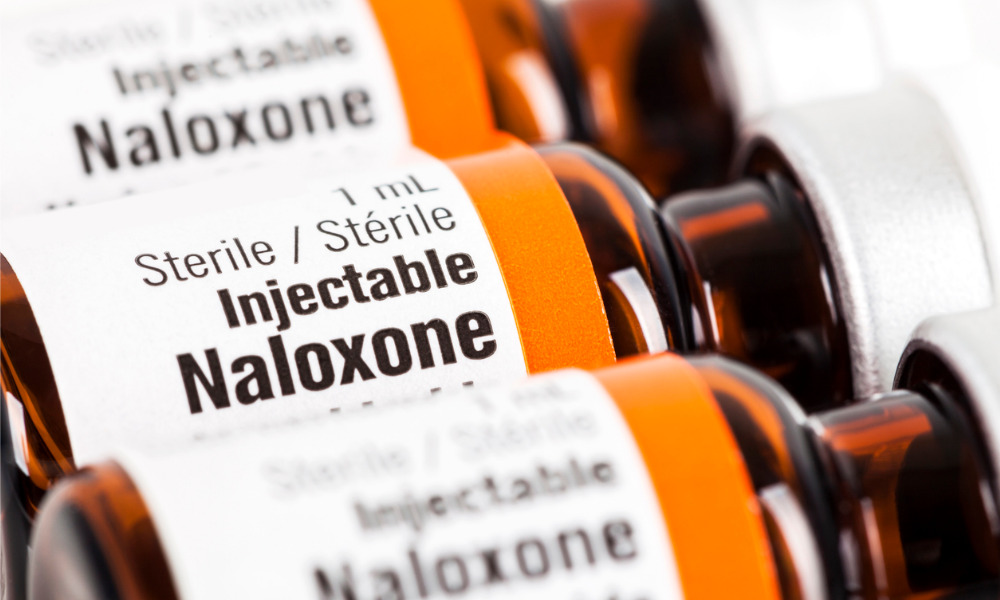 The Ontario government's move to mandate naloxone kits in high-risk workplaces as part of its Working for Workers Act, 2022 clearly targets construction employers, one expert claimed.
Sue Ramsay, general manager of the Hamilton-Halton Construction Association (HHCA) made this claim during a recent Construction Safety Week audience, according to a report from Daily Commercial News.
"Mental health and substance abuse are real concerns in our industry. As employers, we have to do everything that we can to support and protect our workers," she remarked, referring to the legislation. "Obviously, these are really complex issues, best explained by experts."
Naloxone is a medication which can temporarily reverse the effects of an opioid overdose, potentially giving time for further medical help to arrive. In Ontario, around 2,500 people died from opioid-related causes between March 2020 and January 2021. Among the victims, 30 per cent were construction workers.
Under the naloxone rule, officers and directors at businesses which do not provide a safe work environment which leads to workers being severely injured or dying could face fines of up to $1.5 million if convicted.
Ramsay invited Tess Hopkins and Marijo Watt, two regional harm-reduction workers from The Aids Network, to share some context and practical advice to employers pertaining to the mandate.
During the May 5 event, each table had two small pouches, one with needles, syringes and vials of naloxone and one with a nasal application, according to the report.
Nasal sprays are part of a newer phase of applications that will probably replace needles eventually, according to the two experts.
Problematic substance use is obviously a problem within the construction industry, said Watt.
"Everywhere you go, there's a critical shortage of workers and pressure to get back to work, One in three construction workers across the country, union or non-union, reported problematic substance use. This doesn't discern between alcohol or drugs. But that number is alarming. You can stop people from dying just by having naloxone available."
And workers have no idea what they're putting into their bodies.
"It is nearly impossible to get pure drugs anymore. Especially we're seeing throughout COVID with the closure of the borders, people are unaware of what their drugs contain," said Watt. "So we are trying to get naloxone in the hands of everyone. Because if you don't have it, you risk overdosing if you use drugs."
Meanwhile, Hopkins said employers should train staff on recognizing when the kits should be used as part of an inclusive and supportive work environment, according to the report.
And employers should be getting their hands on naloxone kits by now. Start by looking up the Ontario Harm Reduction Distribution Program Locator, contacting local mobile harm-reduction services, or inquiring at pharmacies, she said. Kits are free.
Here's what safety professionals can do to help workers struggling with addiction.