Proposed measure part of Working for Workers Act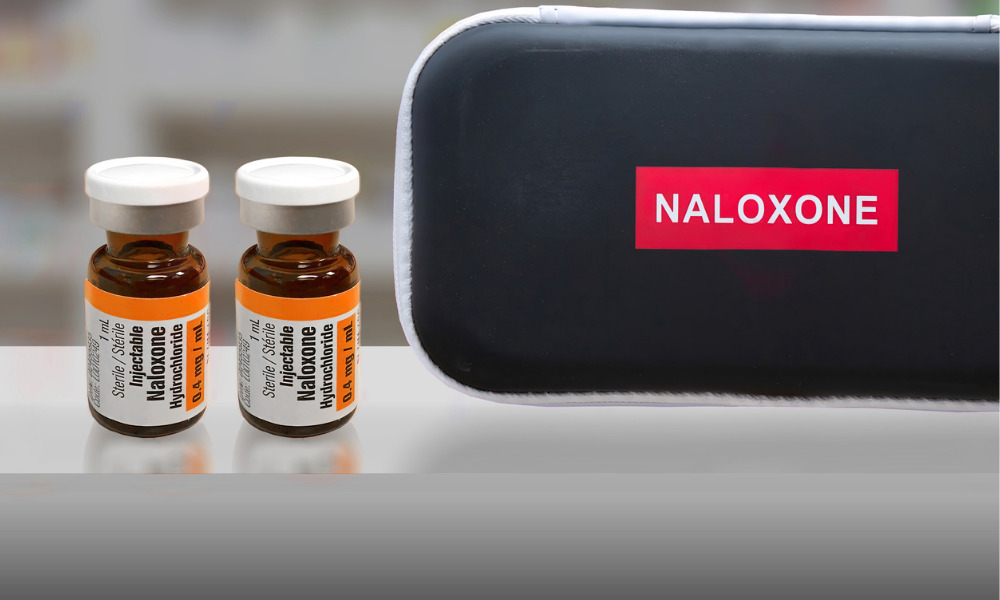 The Ontario government has announced it is looking to mandate naloxone kits in high-risk workplaces as part of its Working for Workers Act, 2022. If passed, the Act would require workplaces to have naloxone kits.
Naloxone is a medication which can temporarily reverse the effects of an opioid overdose, potentially giving time for further medical help to arrive. In Ontario, around 2,500 people died from opioid-related causes between March 2020 and January 2021. Among the victims, 30 per cent were construction workers.
Read more: 5 tips for addressing opioid use at work
"Everyone in our province knows someone who has been impacted by the opioid epidemic," said Monte McNaughton, Minister of Labour, Training and Skills Development in a statement. "These are brothers, sisters, mothers and daughters, and we need to do everything in our power to save lives. That is why our government is bringing life-saving naloxone kits to high-risk settings such as construction sites, bars and nightclubs."
The provincial government also indicated that as part of the Act, changes to the Occupational Health and Safety Act (OSHA) would be proposed – including increasing the maximum fines for businesses which fail to protect their workers. The government says that these would be the highest in Canada.
Officers and directors at businesses which do not provide a safe work environment which leads to workers being severely injured or dying could face fines of up to $1.5 million if convicted.