'We believe recipients' work has potential to have a huge impact in addressing some of the pandemic's most pressing needs'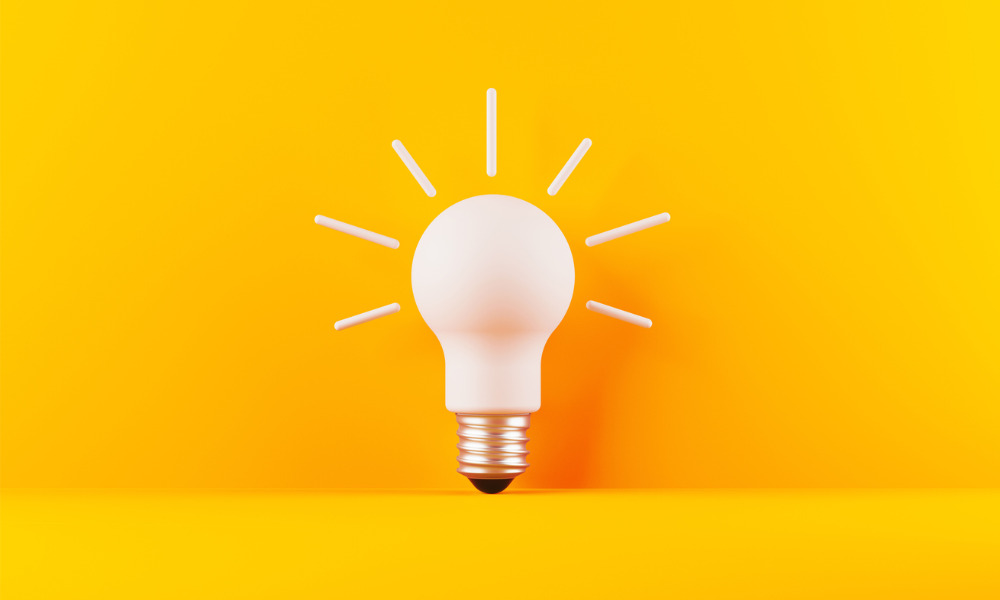 Six Canadian COVID-19 innovators will receive part of $1 million under the COVID-19 Innovation grant program from Joule, the Canadian Medical Association's subsidiary designed to assist physicians in the pursuit of clinical excellence.
The grant program was launched in June to help physicians and medical learners scale up COVID-19 solutions, and the recipients distinguished themselves from nearly 300 applications, according to Joule.
"COVID-19 has highlighted so many challenges and we're excited to support innovative ideas that will protect patients and providers, improve care, and enhance support to those in need," said Deborah Scott-Douglas, Joule president. "We believe recipients' work has potential to have a huge impact in addressing some of the pandemic's most pressing needs."
The winners were selected in three categories.
Supporting front-line health workers
Dr. Susan Ripley and the Takaya Technology Inc. team have designed an N95 mask that creates an effective and tight-fitting seal, yet is comfortable enough to wear for an entire shift. For an N95 mask to be 95% effective, it must fit tightly to the face; air flowing around the perimeter of the mask makes it ineffective and increases the risk of COVID-19 infection. This tight seal makes N95s extremely uncomfortable to wear for long periods, even causing damage to health care workers' faces, but Ripley's design provides a solution.
PPE Access Canada and its physician advisor Dr. Neil Naik is providing reliable and affordable access to PPE for front-line health care workers, NPOs/charitable organizations and regional agencies. First launched in Ontario's Waterloo region, they have since signed up more than 280 organizations within their first two weeks of operation. PPE Access Canada is now working to scale up its initiative throughout the province with support from Ontario Health. And this procurement solution will outlive the pandemic, providing reliable and affordable access to PPE.
Dr. Heidi Britton and her team at Ionomr Innovations have developed a coating that can be used on hospital surfaces and fabrics to eliminate 99.99 per cent of pathogens, including COVID-19. The coating – the first-ever permanently, positively-charged polymer called Aemion – can reduce the need for scheduled sanitizing and disinfecting hard-to-sanitize areas, helping to lessen the risk of surface-based transmission and provide healthcare workers and patients greater peace of mind.
In July, the federal government announced it is establishing the Essential Services Contingency Reserve, to which essential service organizations can apply for temporary, urgent access to PPE and other critical supplies.
Access to care during the COVID-19 pandemic
Dr. Joseph Ma and his team at Bionic-i Inc. have developed a cost-effective disinfection device to reduce the cleaning time needed between procedures, allowing more patients to be treated and improving access to care. The AI-based device operates autonomously and is flexible enough to disinfect a range of spaces, including hospitals and other clinical environments, as well as long-term care homes, schools and transit systems. The team is working to develop its device in Ontario in the next year and a half.
In March 2020, Dr. Peter Goldberg and his team launched the SubK Sprint, which is focused on developing designs for simple, low-cost, easy-to-manufacture and easy-to-maintain clinical-grade ventilators. The goal is to manufacture a low-cost, winning design by November 2020 that meets all regulatory approvals. The plans to manufacture will then be shared on an open license for 18 months.
Population Health Solutions
Monisha Persaud and her fellow U of T medical students created the Student-Senior Isolation Prevention Partnership (SSIPP) to help older adults experiencing loneliness due to the pandemic. The SSIPP program pairs student volunteers with socially isolated seniors in their community – arranging weekly phone calls where the students provide social comfort and improve health literacy about COVID-19. Since launching their program in March 2020, they have expanded to include 10+ university chapters nation-wide and over 500 student volunteers.
Meanwhile, the Ontario Medical Association (OMA) is urging Ontarians to follow public health measures including keeping their social circle small and is calling on the government to review restrictions on social gatherings.
"I know that people are tired of being vigilant all the time. Socializing outdoors all summer, while great for our mental health, has given us a false sense of security," said Dr. Samantha Hill, OMA president. "As the weather gets cooler and we move indoors, it's crucial to remember that we must [wear] mask and practice social distancing with anyone not inside our 10-person social circle. This means if they aren't in your circle, you shouldn't be sitting at a table with them in a bar, restaurant or at home."
Among all Ontario workers who have acquired the COVID-19 coronavirus from January 15 to June 22, 2020, 17 per cent were healthcare workers, according to data from Public Health Ontario.