Canada preparing for a surge in more infectious Omicron variants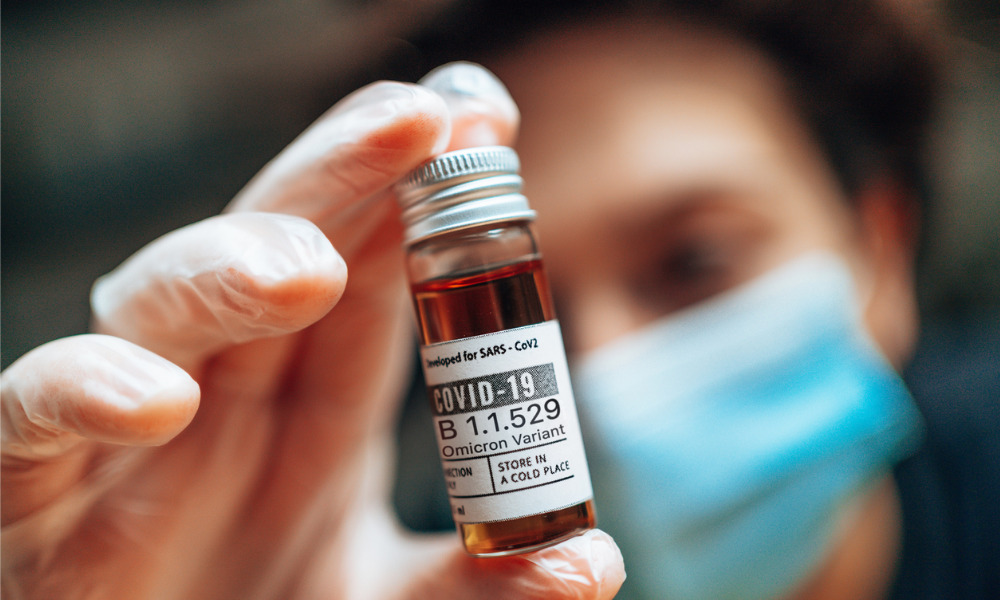 On Thursday last week, Canada's chief public health officer Dr. Theresa Tam said that while COVID-19 case counts are currently relatively stable, officials may be preparing for a resurgence in the late summer and early fall. This is as a result of the more infectious Omicron variants such as BA.4 or BA.5 which have also been reported as immune-evasive (i.e. immune to the protection conferred by vaccines or natural infection).
During the same conference, Jean-Yves Duclos, Health minister and Canada's top doctor, said that everyone who is eligible for a booster dose get their third shot before these variants take hold.
Over the last few months, Canadians have enjoyed living more closely to pre-COVID conditions and the loosening of most pandemic restrictions has been a breath of fresh air. Occupational health and safety officers have been able to shift some focus to pressing matters outside of COVID, and many have been enjoying a "new normal" in the workplace.
But this does not mean that Canadian workplaces are COVID-free, it simply means that we have learned to live with the virus. And living with it does not mean forgetting that it exists. Employers and safety professionals need to ensure that proper measures are in place while this pandemic persists to mitigate and hopefully eliminate the threat of COVID.
Here is a reminder of the basic measures that should be in place to make sure that your workplace is COVID safe.
Reduce the anxieties of employees going back to work. Return-to-work plans have been stopping and stalling for over two years now. In fact, most employers at this point will have decided whether they want to remain remote, go back to in-person, or embrace a hybrid working model.
With the start of the year dominated by the initial Omicron spread and with the summer months now upon us, it seems as if these more concrete plans will come into effect in the fall. Workers may be worried about what these plans will look like, some may still be afraid to return to the office in person.
OHS professionals and employers need to be constantly communicating with employees about what these plans look like. OHS practitioners in particular should be having open conversations about workplace safety (and what that looks like depending on what the employer's plans are) and communicating around hygiene and safety measures that are being implemented. Though most of us have gotten used to living with COVID at this time, keeping up good habits is a must.
Ensure a hygienic and safe work environment. At this point, COVID safety should be part of your workplace safety plan and infectious disease prevention should be included when doing a risk assessment. For those working from home, these measures may be irrelevant, but many are back at work (and in the case of frontline workers, never left). For example, where necessary you should:
Maintain social distancing by staggering the schedule of employees within the day
Avoid hot desking so that workers aren't using the same space without cleaning in between uses
Provide professional disinfection (or give workers the means to disinfect themselves)
Provide touch-free washroom products and frequently clean high-touch surfaces
Provide PPE-disposal bins
Reiterate the importance of handwashing
Maintain good ventilation in the workplace so that workers have fresh air circulating.
And lastly, though no longer mandatory, don't give up on your vaccine plans just yet. As mentioned before, Canada's top doctor is recommending booster shots for all those eligible, so perhaps communicating around this to workers and/or encouraging them to vaccinated (or even organizing a vaccination clinic) may help in reducing the spread of COVID.
Ultimately, you should also be keeping up with and following all your local public health guidelines.