Arbitrator determined the policy is now unreasonable because of waning efficacy against the omicron variant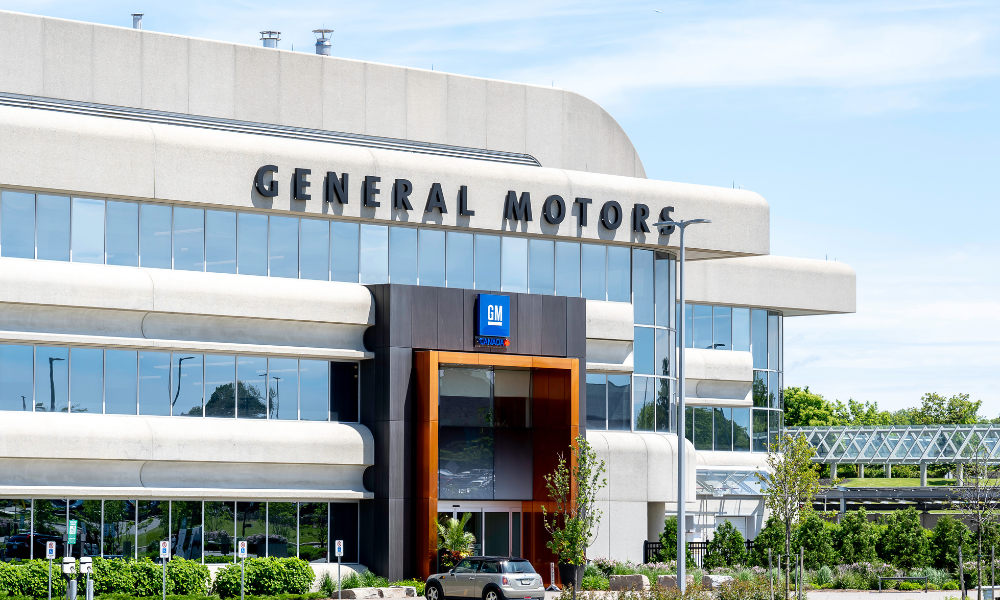 General Motors Co. is suspending its COVID-19 vaccination and reporting policy for its Canada operations, according to a report.
The suspension of the policy came into effect on Sunday, June 26, the automaker confirmed to The Detroit News.
GM Canada was the automaker's only operation to require COVID-19 vaccination.
The decision comes after Chrysler and Stellantis NV had to end its COVID-19 vaccine mandate for Canadian employees after an arbitrator determined the policy is now unreasonable because of waning efficacy against the omicron variant, according to the report.
Earlier this month, the Toronto Police lifted its vaccination policy. With that development, more than 100 Toronto police employees who refused to take the jab against the virus will now be allowed to head back to work.
Also, all of Canada's Big Five banks have either suspended or removed mandatory vaccine requirements for staff. Royal Bank of Canada, Bank of Nova Scotia, Canadian Imperial Bank of Commerce, Bank of Montreal and Toronto-Dominion Bank all lifted their compulsory vaccine policies for employees over the past months.
Earlier this year, Canadian provinces started easing COVID-19 safety measures. However, a group of researchers advising the Canadian government is recommending that workers and the general population continue to wear face masks even if provincial governments have been lifting this restriction.
"I think public policy makers may be wanting to follow the public and be popular," said CoVaRR-Net member Cheryl Camillo, a professor of public health policy at the University of Regina.
"It's not easy imposing policies on people, and policy makers are human beings and sometimes they find that hard to do and they want to do the easy thing. So we need to help them do what's right and to lead, and in this case lead to protect us."
Five Quebec workers died of COVID-19 infections that were acquired at work in 2021, according to the province's workers compensation board. At the start of the year, the Mary River Mine sent all Nunavummiut workers home after six employees tested positive for COVID-19 shortly after arriving on site just before 2021 ended.
In April, WorkSafeBC released a communicable disease prevention guide as they shift their focus from COVID-19 safety precautions to communicable disease prevention.
Meanwhile, firms must invest in infectious disease prevention amid monkeypox fears. Here's why.