'We need to help them do what's right and to lead, and in this case lead to protect us'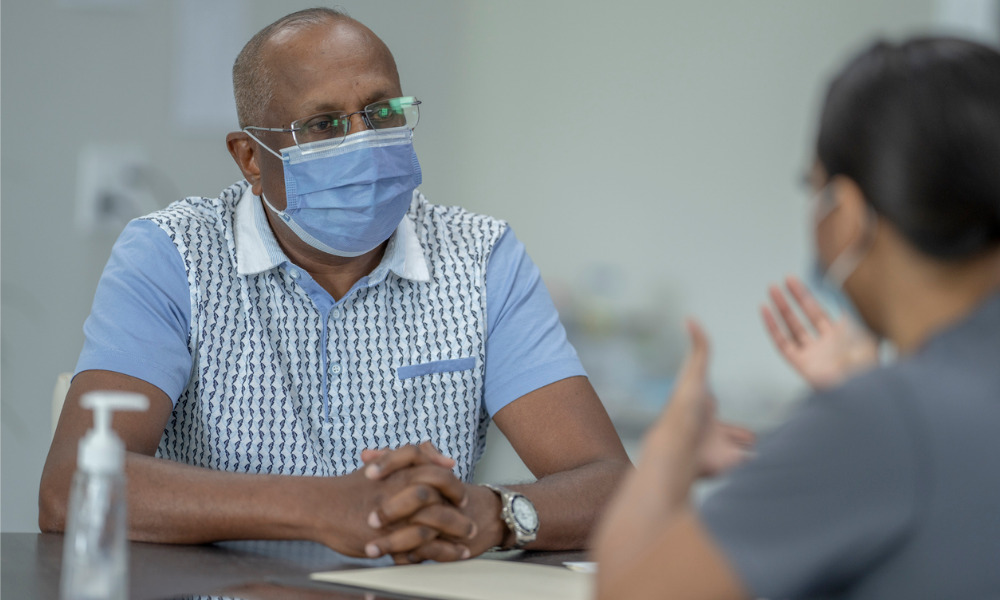 A group of researchers advising the Canadian government is recommending that workers and the general population continue to wear face masks even if provincial governments have been lifting this restriction.
According to the Coronavirus Variants Rapid Response Network (CoVaRR-Net), the BA.2 subvariant is expected to soon start spreading across Canada, and therefore mask use is important, CBC reported.
"I think public policy makers may be wanting to follow the public and be popular," said CoVaRR-Net member Cheryl Camillo, a professor of public health policy at the University of Regina.
"It's not easy imposing policies on people, and policy makers are human beings and sometimes they find that hard to do and they want to do the easy thing. So we need to help them do what's right and to lead, and in this case lead to protect us."
This follows a report that found 73 per cent of Canadians would support continuing masking requirements in public spaces.
"These data help to underline an emerging trend as governments shift responsibility to Canadians to decide which health measures to continue to follow. While official requirements may soon no longer be in place, many are ready to continue with the habits they have formed over the past two years," according to the Angus Reid Institute.
Employers and governments have been easing on this safety measure.
A look around the provinces, territories
Here's a look at some of the current masking rules in each province and territory.
Alberta - Masks are no longer mandatory, except on municipal and intra-provincial public transit for people 13 and older and at Alberta Health Services (AHS) operated and contracted facilities and continuing care settings.
British Columbia - Wearing masks in public indoor settings is not required by public health. However, individual businesses and event organizers can choose to continue requiring masks on their premises.
Manitoba - masks are no longer required to be worn in indoor public spaces.
New Brunswick - masks are no longer mandatory in indoor public spaces. However, they may still be required in some vulnerable settings such as hospitals and long-term care facilities.
Newfoundland and Labrador - some workplaces may choose to continue mandatory masks for their workers and/or clients.
Nova Scotia - masks are longer required, but wearing one in indoor public places or crowded outdoor places is strongly recommended.
Ontario - Masks will no longer be required in most public spaces.
Prince Edward Island - there are no anticipated restrictions by April 7.
Quebec - Wearing a COVID-protective mask is set to become a matter of "personal choice" rather than an obligation as early as the end of March, Quebec's interim public health previously said.
Northwest Territories - mandatory masks in indoor settings will remain until April 1.
Saskatchewan - There are currently no COVID-related public health orders in effect in Saskatchewan.
Northwest Territories - Masking remains mandatory in the Northwest Territories.
Nunavut - still recommending people wear masks.
Yukon - there is no longer a requirement to wear a mask in indoor public spaces, but businesses and organizations may still request that people wear a mask before entering a space.