Legal expert weighs in on how workplaces can navigate loosening restrictions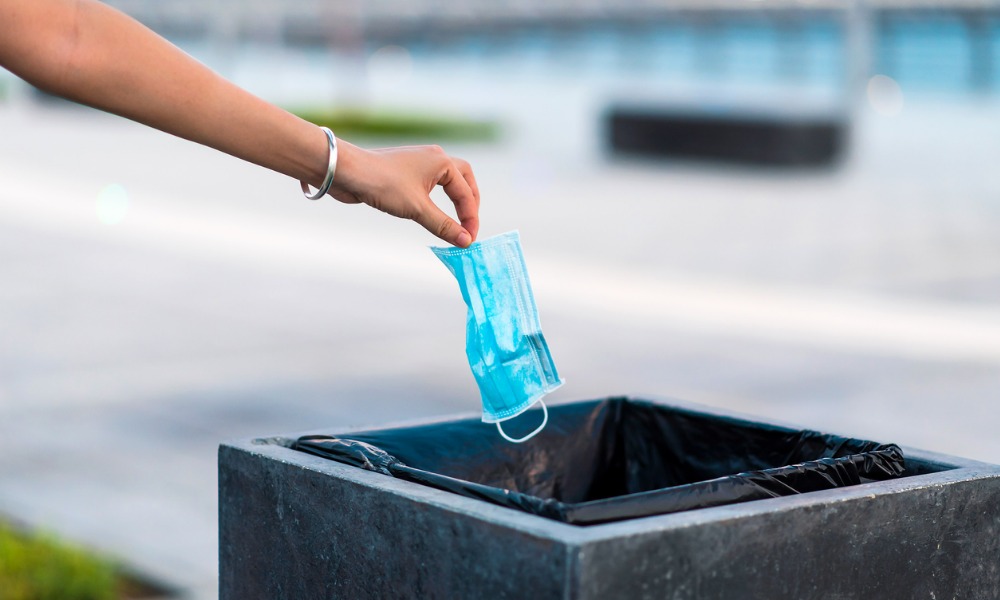 As of today, masks will no longer be required in most of Ontario's public spaces. The public health measure is now set to turn into a personal choice for the wearer.
Spaces including schools, retail settings and other workplaces have had the mandate lifted. Ontario Regulation 364/20 already permits employees in a business to work without masks provided that the employee is working in an area not accessible to the public, and the employee is able to maintain a physical distance of at least two metres from every person in doors, says John Illingworth, Partner at law firm Mathews Dinsdale & Clark LLP.
Now, on March 21, "the remaining restrictions will be lifted for most businesses," says Illingworth, with the exception of settings such as public transit, long-term care (LTC) and retirement homes, shelters and jails.
While this measure was announced a few weeks ago, businesses and organizations are still scrambling to understand the implications of the lifting of these public health measures, and navigating what this could look like for their employees.
And this may reassure some – despite requirements ending, employers can still require their employees to wear masks. "Employers are generally permitted to retain their own policies for vaccination, masks and daily screening," says Illingworth.
Read more: Majority of Canadians in favour of proof of vaccination, masking requirements: report
"While we will see a removal of mask requirements through regulations, orders, bylaws, and local health unit directives, employers continue to have obligations under the Occupational Health and Safety Act to take all reasonable precautions in the circumstances for the protection of workers," he says.
For those employers wishing to set up an organizational mask mandate, here are a few things to know beforehand. "Employers must consider whether an organizational mask mandate is a reasonable precaution, having regard to the specific circumstances of the business. For example, if workers are public-facing, or need to work in close proximity throughout the day, a mask mandate may continue to be a reasonable precaution," says Illingworth.
He also explains that the potential impact of an outbreak in the workplace may also push employers to turn to some form of mask mandate, for example requiring a mask at all times except when working alone at a properly distanced work station, or requiring masks for group meetings.
And the thing is, the pandemic still isn't over – there could still be another wave (or more). No one can accurately predict the potential effect of another wave and may have to be prepared to resume mask wearing if this is the case, as Ontario's chief medical officer of health has stated.
Businesses and organizations also need to understand that even with no mask mandate in place, employees are generally within their right to continue wearing a mask in the workplace.
"The Ontario government has made clear its position that individuals can continue to opt to wear masks," says Illingworth. He says that in the absence of a "well-articulated" reason why a worker should be prohibited from wearing a mask (other competing safety concerns may be an example, or perhaps a job where visibility of the face is a critical element), "I would be hesitant to recommend an outright prohibition on mask usage to any employer."