'Many are ready to continue with the habits they have formed over the past two years'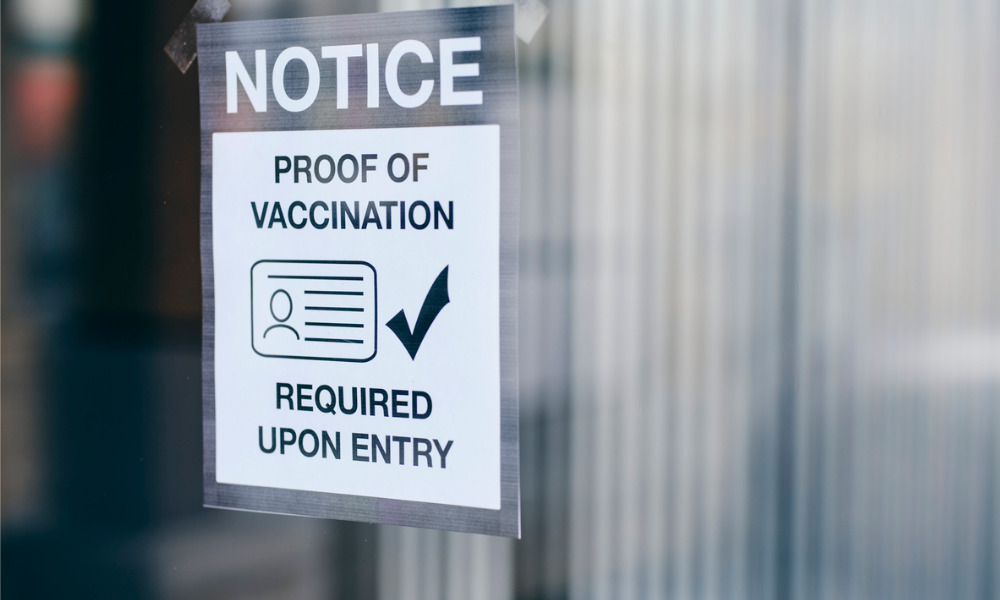 As COVID-19 coronavirus lingers, it seems as if workers and other individuals are still relying on vaccines to stay safe.
64 per cent of Canadians support proof of vaccination at places like restaurants and theatres in their community, according to a report from the Angus Reid Institute.
And 73 per cent say they would support continuing masking requirements in public spaces.
This is the case despite many provinces and employers easing on masking and vaccination requirements.
Currently, Canadians are divided about the swiftness of public health measure reduction. Many say that removal is happening too quickly (36 per cent), at the right pace (38 per cent) or too slowly (22 per cent).
"These data help to underline an emerging trend as governments shift responsibility to Canadians to decide which health measures to continue to follow. While official requirements may soon no longer be in place, many are ready to continue with the habits they have formed over the past two years," according to the Angus Reid Institute.
Ontario ended its vaccine certificate system on March 1. In February, Ontario announced it was further protecting agri-food workers against COVID-19 by distributing up to 5,500 free HEPA filters to improve ventilation in agri-food congregate living settings.
Now, nearly two-thirds (64 per cent) of Canadians will continue sanitizing their hands in addition to washing, according to Angus Reid's survey of 2,550 Canadian adults conducted March 1 to 4, 2022.
Three-in-five will maintain the practice of social distancing, and fully half say – at least for the time being – they will avoid large crowds (53 per cent) and continue to wear a mask in public (50 per cent).
Wearing a COVID-protective mask is set to become a matter of "personal choice" rather than an obligation as early as the end of March, Quebec's interim public health previously said.
"It's kind of impossible to ask a whole population of 8.5 million people to continue to wear masks to protect a part of them,'' he said.
Luc Boileau told reporters recent projections by health-care research institutes suggested the pandemic situation will continue to improve.
With governments starting to loosen up on COVID-19 safety measures, WorkSafeNB reminded employers earlier this month that workplaces must remain diligent and flexible with prevention measures.
In January, WorkSafeBC announced it is posting COVID-19 safety plan resources online, including sector-specific protocols, checklists, planning templates, education and training materials, signage and other tools to help employers in preparing to reactivate their COVID-19 safety plans.