'It will protect our front line health care workers throughout the pandemic and beyond'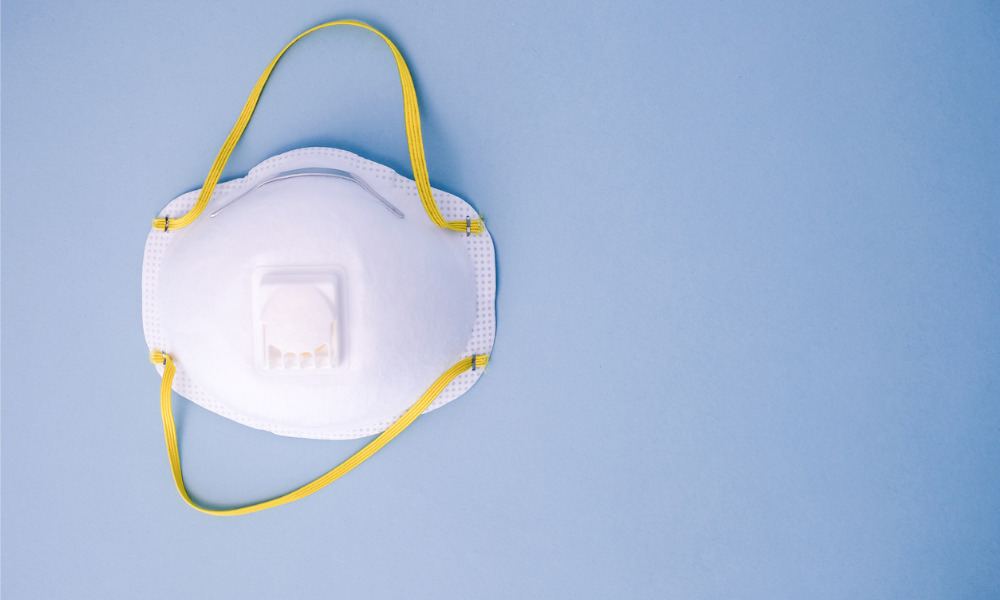 The federal and Ontario governments will invest $23.33 million each to help 3M Canada expand a manufacturing facility for N95 respirators in Brockville, Ont. that will provide 50 million N95 respirators annually for health care workers, first responders and other essential workers.
The facility will produce 25 million N95 respirators for each government over five years.
"Our health care workers have been on the front lines of our country's fight against COVID-19 since the very beginning. While the virus remains a threat, we need to make sure these real-life heroes have the equipment they need," said Prime Minister Justin Trudeau. "This agreement with 3M Canada highlights the Government of Canada's commitment to protecting those who are doing so much to keep their fellow Canadians healthy and safe."
The first deliveries of N95 respirators will begin in early 2021 to meet current demand for front line health care workers, according to the prime minister's office.
"As a province and as a country, we have turned our manufacturing might towards fighting against COVID-19 and encouraging businesses to step up and produce the life-saving personal protective equipment and critical health supplies we need," said Ontario Premier Doug Ford. "We are proud to stand with our federal partners and invest in 3M's new manufacturing facility for N95 respirators. It will create jobs and contribute to our economic recovery, but more importantly, it will protect our front line health care workers throughout the pandemic and beyond."
An N95 respirator is considered to be one of the most important pieces of personal protective equipment to ensure the health and safety of front line health care workers and mitigate the spread of COVID-19.
"The COVID-19 pandemic has highlighted the importance of increasing the availability of N95 respirators in North America. We are extremely proud to deliver a made-in-Canada solution that strengthens the North American region's supply of PPE for health care workers, first responders and those in critical infrastructure and industry roles," said Penny Wise, president of 3M Canada. "We thank both the Canadian and Ontario governments for their close collaboration on this effort and share their goal of protecting Canadians."
Success story
Stakeholders recognized the importance of the new partnership.
"Remember our issues with Personal Protective Equipment shortages several months ago? Here is plan to alleviate that. N95 masks are to be manufactured at the 3M plant in Brockville, Ontario. Great news," said Isaac Bogoch, an infectious Diseases physician and scientist, on Twitter.
"Congratulations to @3MCanada for its partnership with Ontario and federal governments expanding its Brockville facility to produce N95 respirators for the entire NA market. Another @ontario_made success story from one of our proud members! #mfgmatters #SupportOntarioMade," said trade and industry association Canadian Manufacturers & Exporters, also on Twitter.
Previously, the federal government established the Essential Services Contingency Reserve, to which essential service organizations can apply for temporary, urgent access to PPE and other critical supplies.
Ontario also allocated $2 million from the Ontario Together Fund to private firms Clean Works Medical and Pure Life Machinery to help manufacture a one-of-a-kind, sanitizing device that can decontaminate personal protective equipment and up to 800 N95 masks per hour.