'We are also making sure we are ready with the necessary PPE and equipment' for the future'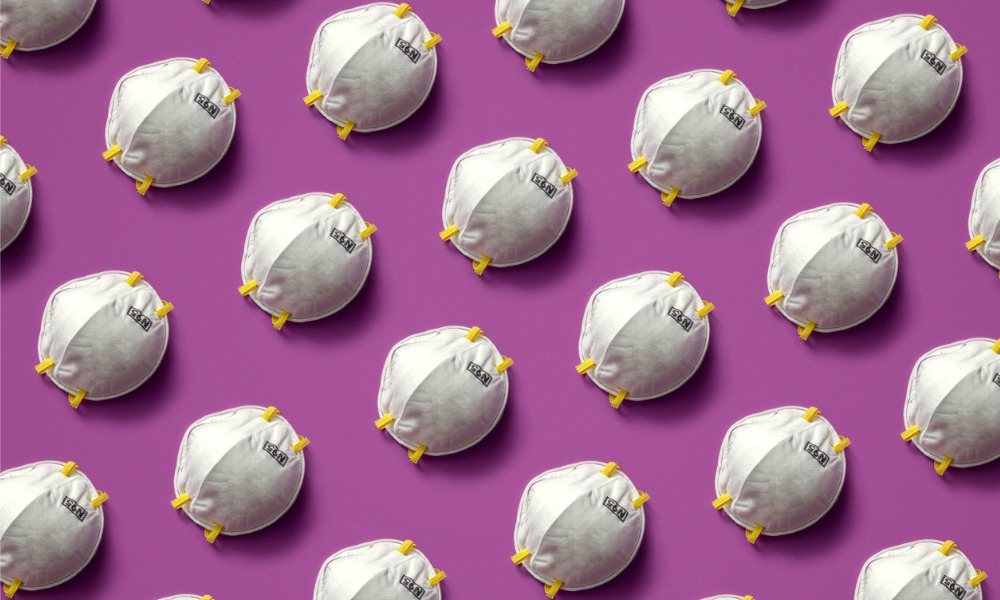 Ontario is allocating $2 million from the Ontario Together Fund to private firms Clean Works Medical and Pure Life Machinery to help manufacture a one-of-a-kind, sanitizing device that can decontaminate personal protective equipment and up to 800 N95 masks per hour.
"This is an incredible success story about an Ontario apple farmer taking technology used to decontaminate produce and converting it into a device that can decontaminate personal protective equipment," said Premier Doug Ford. "By making targeted investments and supporting these homegrown innovative trailblazers, we are not only supporting our economic recovery, we are also making sure we are ready with the necessary PPE and equipment should the need arise in the future."
The investment will help the company scale up the production of its Clean Flow Healthcare Mini portable disinfectant device to nearly triple its current capacity.
The device is a Health Canada-approved innovation based on existing technology designed to disinfect fresh produce. The technology uses UV light, hydrogen peroxide and ozone to decontaminate surfaces. It can destroy up to 99.99 per cent of pathogens and viruses on surfaces, making them as sterile as an operating room, according to the government.
"The fight against COVID-19 is far from over, and Ontario's innovators continue to step up and support our frontline workers, as well as our economy," said Vic Fedeli, minister of economic development, job creation and trade. "These projects are equipping Ontario with innovative solutions that can be deployed to help keep everyone safe as the province reopens and recovers."
Mark VanderVeen, president of Clean Works, welcomed the funding.
"We are ecstatic that the Ontario government has selected Clean Works Medical and Pure Life Machinery as recipients of the Ontario Together Fund," he said. "The Ontario Together Fund will enable us to scale up our production and triple our capacity. Our innovative disinfection devices will ensure those on the frontlines have clean PPE to continue the fight against COVID-19."
Ontario's funding will also support 19 new jobs and the purchase and installation of metal fabrication, equipment assembly and facility modifications.
Ontario Together Fund
The province launched the $50 million Ontario Together Fund to support the development of proposals submitted by businesses and individuals through the Ontario Together web portal, and help businesses retool their operations to produce PPE and develop technology-driven solutions and services for businesses to reopen safely.
Since its launch, the web portal has received more than 28,000 submissions. More than 18,000 emergency supplies leads have been converted into $775 million in purchases of critical supplies and equipment to support staff on the front lines, including 29 million gowns, 177 million gloves, 144 million masks and over 14 million face shield, said the government.
Over 6,900 ideas have been submitted through the portal on how to address the COVID-19 outbreak, including offers from businesses to retool to make critical supplies or to deliver needed goods or services.
Canadian Occupational Safety has previously listed some Canadian-made brands of masks that you can purchase. The federal government has also previously launched an online hub where organizations buying and selling personal protective equipment can meet.