Union finds that one size does not necessarily fit all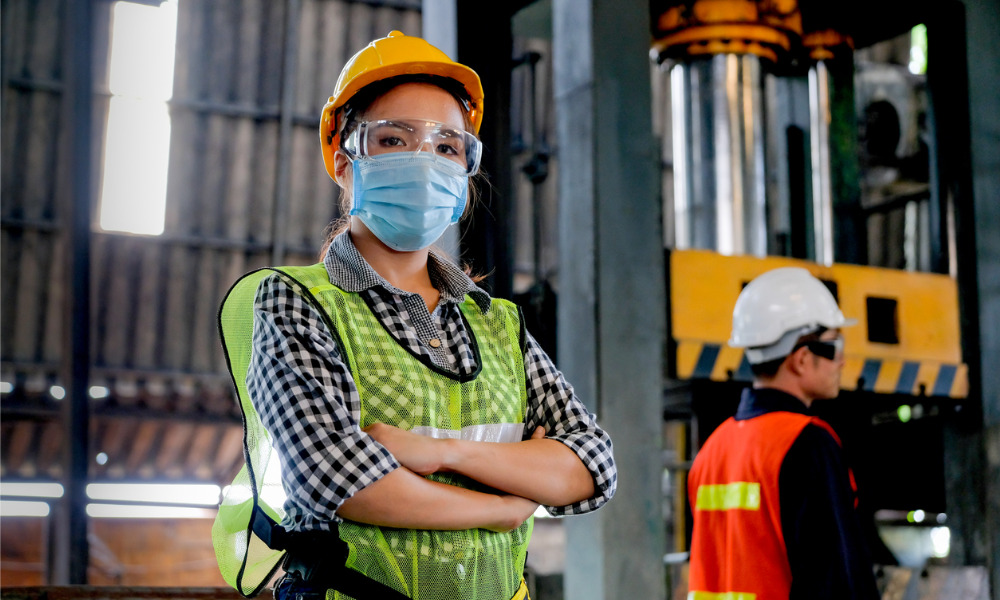 During this current COVID-19 pandemic, PPE shortages have largely dominated the news cycle as governments race to equip their essential workers with the necessary protective equipment to fight the virus. However, less has been made of ill-fitting PPE – especially with regards to gender concerns.
British trade union Prospect has recently released a study showing that many female workers continue to struggle with ill-fitting PPE.
The union found that there were the most issues with regards to ill-fitting trousers and overalls.
In their survey, they found that with regards to trousers, 61.4 per cent of men interviewed said that they fit well, with only 16.6 per cent saying that they did not. However, only 28.8 per cent of women surveyed said that their trousers fit well, with almost half (48.5 per cent) stating that they did not.
In another question, men and women were surveyed on how their overalls fit. Though 32.9 per cent of women said they fit well, 44.7 per cent said that they did not. Only 15.3 per cent of men interviewed said that their overalls did not fit well, while over half (64.3 per cent) said that they did.
Prospect states that though the NHS (the UK's National Health Service) workforce is largely made up of women, there remains a shortage of properly-fitting PPE for women – and this across all industries.
The union also says that ill-fitting PPE is especially an issue during this current pandemic, as essential items such as face masks needed to be properly fitted to one's face. Prospect found that ill-fitting face protection such as masks and goggles are an issue for both male and female workers.