Floods are one of the most common and costly disasters in Canada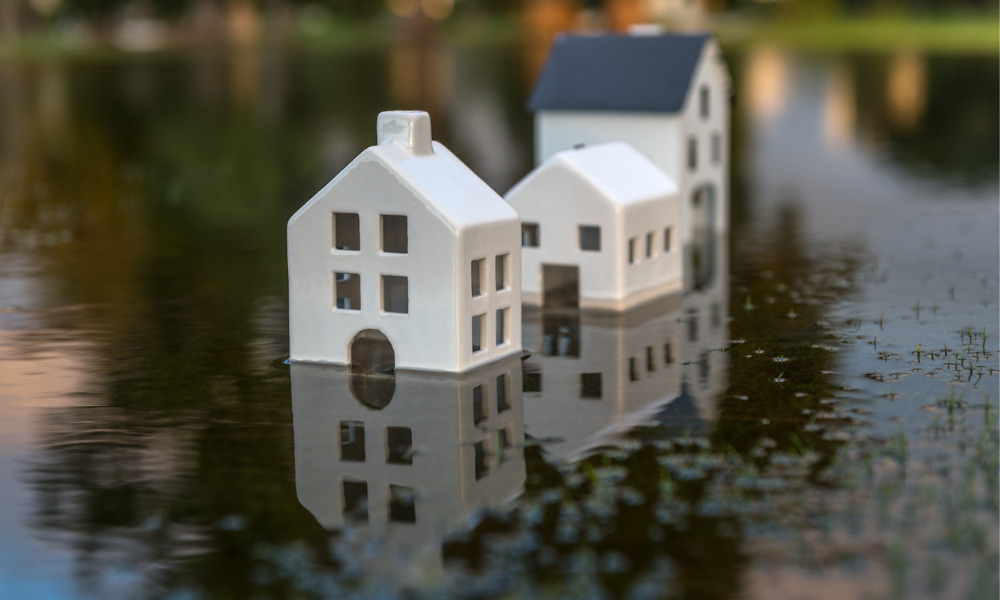 Evacuation alerts and rainfall alerts have been issued in many parts of northern B.C., while the interior of the province remains under flood advisories. The threat of floods could last for days, maybe even weeks. This follows catastrophic flooding in the province at the end of 2021.
In a press release, WorkSafeBC says that "B.C.'s cold and wet spring season has caused a notable spike in the flood risk for the province," and that "delayed snowmelt, increased rainfall, and a sudden change to warmer weather has increased the risk of flooding around the province."
According to the Red Cross, floods are one of the most common and costly disasters in Canada. They can occur at any time of the year, after heavy rainfall, ice jams, violent storms and even hurricanes – and have affected hundreds of thousands of Canadians over the years.
Floods can affect individuals at home and at work, with floods sometimes causing significant damages to workplaces and even putting worker's lives at risk. Because of their frequency, it is important for employers and safety professionals to ensure that all measures are in place to keep workers safe in the face of flood hazards.
Have evacuation plans in place. In most provinces, under occupational health and safety regulations, employers are expected to plan, prepare and train employees for all emergencies – including floods. This is the case in B.C., for example. As with any workplace health and/or safety risk, planning ahead is not only a compliance issue, but it also ensures that workers are kept as safe as possible.
Do a risk assessment. The threats posed by floods may not be the same for all workplaces. For those in urban centres for example, the risk may not be so great. However, for those working in remote locations or travelling through backwoods, the risks are much greater. There is no one-size-fits-all solution, which is why each workplace should do a risk assessment before creating their safety plan to make that they are putting into place controls to mitigate or eliminate the specific hazards that their workers face.
Engage workers in the planning process. On the same note, employers and safety officers should enquire with their employees about what they can do to keep them safe. This is not specific to floods but rather to safety in general. Those on the front lines will have a real understanding of the specific risks that they face.
Keep track of the weather. This seems like a pretty basic step, but weather conditions can change quickly, so employers should use reliable sources (websites, apps, etc.) to keep a close eye on weather reports and additional reports such as those about road conditions.
Don't forget the aftermath. Even once flooding has stopped, there are still risks. Flooding may cause structural damage to a workspace that, if not attended to, could pose a serious safety hazard (unstable foundations for example). Mould or mildew can also occur, leading to health hazards. Floods can also create electrical hazards. For this, post-flood safety is an integral part of emergency planning.