'I can be thankful for that injury', says Fish Safe NS leader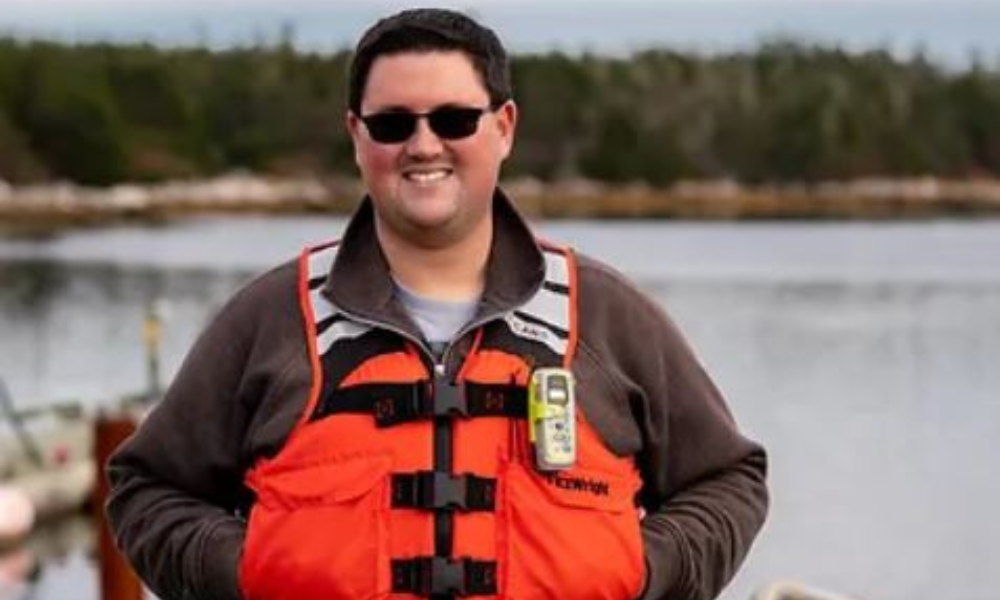 A knock to the head turned out to be the push Matthew Duffy needed to realize his perfect professional calling was right in front of him his entire life. The workplace injury was painful, but it was a learning experience that sent him down an even longer educational path leading to his current position as a safety leader in Nova Scotia's fishing industry.
"I consider it to be in my blood," says Duffy about commercial fishing. His father and his grandfather were fishers, "so it's something that's near and dear to me."
But in the mid 2000s, when Duffy was a younger man, Canada's fishing industry was experiencing tough economic times. His father wasn't sure if it would provide a stable future for his son, "he said I want you to go to school, when the time comes…he really didn't want me to follow in his footsteps." And at that time Duffy wasn't sure what kind of career he wanted for himself.
He was working for an office furniture company and one day he was sent to a building in downtown Halifax to remove some panel dividers and desks. Duffy says it was meant to be a two-person job, but he was asked to do it on his own.
"One of the desks came apart, and the large 73-inch desk surface fell over as I was kneeling on the ground and hit me in the back of the head," explains Duffy, "if there had been two people there it wouldn't have happened."
Duffy says the workplace accident was an eye-opener. He learned about the workers compensation process, physiotherapy, what it's like to be off work, and then returning to work but being on modified duties. "That sucked… none of it was fun."
Not long after the accident, Duffy stumbled across an occupational health and safety program being offered at Nova Scotia Community College, "it really piqued my interest." Duffy envisioned himself embarking on a new career.
Having roots in the fishing industry, and a deep connection to marine safety as a search and rescue volunteer with the Canadian Coast Guard, when a job as a safety advisor with Fish Safe NS opened, it was as if the ocean was calling to him once again. "And the rest is history, so to speak."
Two years ago Duffy was promoted to executive director of Fish Safe NS, and he's been spearheading initiatives to promote safety in the industry, while also helping provide support services during times of need.
The association has played a leading role in a slow, but necessary, culture shift towards safety in commercial fishing, which has often been described as one of the most dangerous occupations in the world.
While he carries out a mission to improve safety, Duffy often wonders what if that desk hadn't hit him in the back of the head. "I may not be sitting here today in the job that I'm in. In some ways, I guess I can be thankful for that injury."
A painful past that serves as a motivational reminder.