Risks depend on the nature of the workplace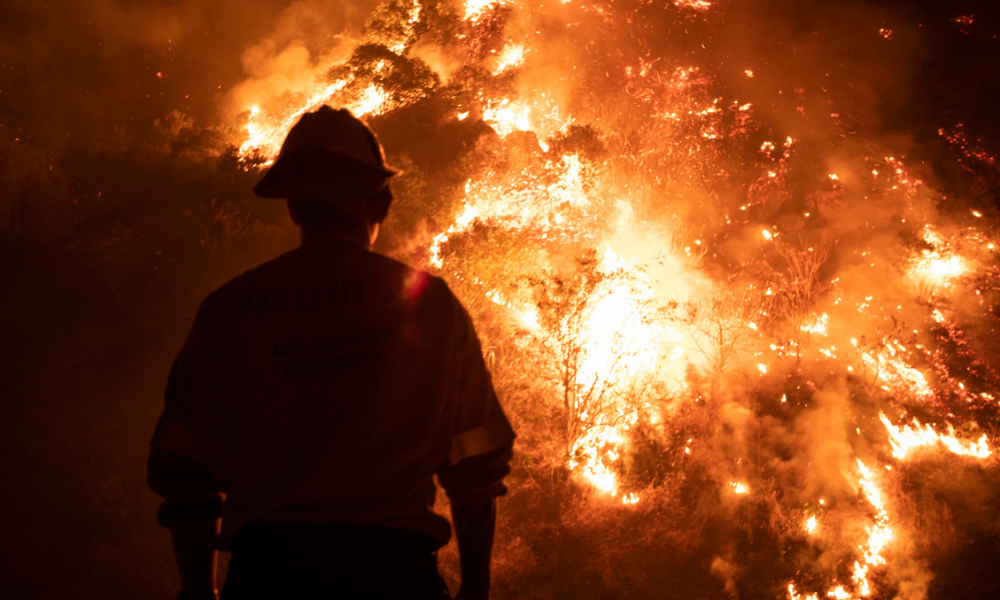 Forest fires continue to burn in Northern Ontario after a summer marked by record wildfire activity throughout Canada.
As of September 8, there are six active fires in the Northeast region and 57 active fires in the Northwest region.
And wildfires are still very much happening in the rest of the country too – according to a CTV News Vancouver report, as of Sep 6 there were 16 out-of-control blazes in B.C.
So while the threat seems to be winding down after this summer's extreme heat, caution is still very much advisable.
While the threat of the fires themselves are well known, less has been said about wildfire smoke and the impact on air quality.
Furthermore, risks faced really depend on the nature of the workplace, says Barry Nakahara, Senior Manager, Prevention Field Services, WorkSafeBC.
"There are some workplaces that are obviously working directly at the fire locations fighting the fires and trying to keep them under control. The set of hazards that those firefighters need to deal with are special and unique," says Nakahara.
This can include everything from excavation of hazardous roads, building temporary roads, following falling trees, etc. Not to the mention the direct hazards from fire as well as dealing with smoke.
But more broadly, "many workplaces experience this environmental wildfire smoke – the air quality can be impacted over several thousand kilometres from fires and that really affects almost every workplace in these communities," he says.
So how can these workplaces deal with smoke hazards?
"The biggest thing is to pay attention to, and follow, is the air quality advisories for the area," says Nakahara.
Based on this, if the air quality indexes are very poor employers can schedule work accordingly to minimize the time spent in outdoor situations or working heavily in high smoke situations until the air quality improves, for example.
In some cases, he says, employers may want to shift to indoor work where possible or even decide to put certain activities on hold until the air quality improves.
"Hopefully you're not in a situation where that air quality remains persistently bad over a long period of time because that can really impact your ability as an employer to maintain a livelihood," says Nakahara.
Other ways that employers can contend with air quality hazards include:
In vehicles, using recirculation mode in your air conditioning rather drawing in outside air – and similarly with HVAC systems you can temporarily reduce the amount of outdoor air you are brining into your system.
You can also look into having air purifiers in your HVAC to filter out some of the smoke that is finding its way into the building – or use portable air cleaners with high efficiency particulate air filters or electrostatic precipitators to reduce some of the ambient smoke you might be getting.
"We do caution these ozone generators that are on the market […] because it is known as a respiratory irritant itself, so you shouldn't be using those indoors," says Nakahara.
Employers also need to look out for long-term ambient exposure. Temporary exposure to poor air quality has less health risks associated than if you're exposed to poor air quality over a number of months.
Aside from air quality risks, Nakahara says that wildfires create additional work that needs to be done. This can create changes in your work environment, so you need to pay attention to any changes in said environment and how these could impact other aspects of health and safety.
"Using the example of firefighter activities themselves, you're sending workers into a new environment to do a lot of work to mitigate a fire and each circumstance will be slightly different – the nature of the terrain, the nature of the environment will vary and needs to be assessed so that work in done safely," says Nakahara.
Broadly, he says, it is important that employers stay focused on the bigger picture and consider what small changes like adapting a schedule to wildfire might impact other aspects of health and safety.