Equipping workers with the appropriate training and the right equipment can go a long way in reducing unnecessary accidents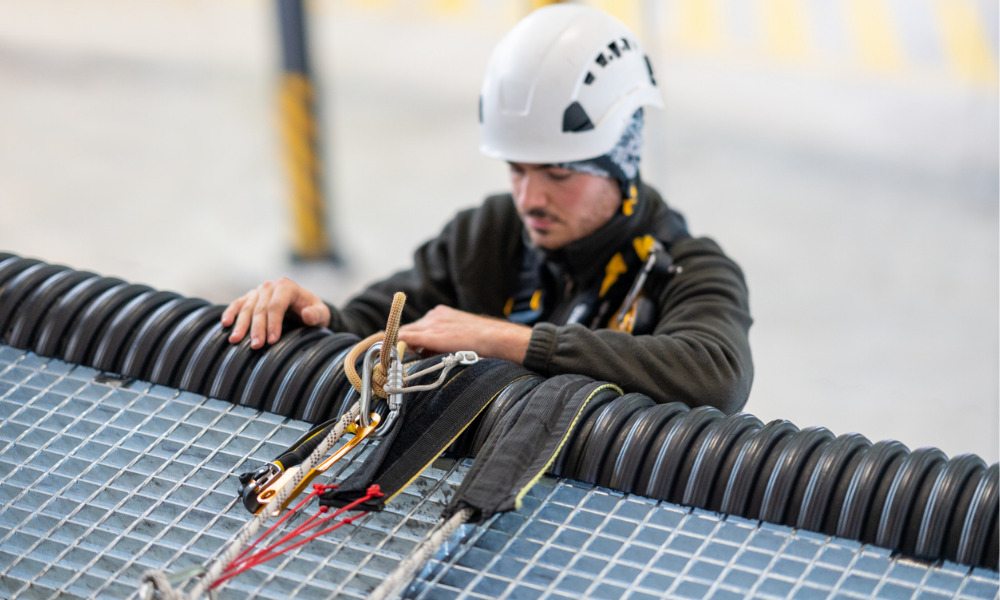 In Canada, around 40,000 workers get injured each year due to fall accidents. This is a significant chunk of workers, though perhaps not surprising as working at heights is typically called out as one of the most hazardous types of work. This is why proper fall protection is so important, and something that employers need to seriously educated on.
What is fall protection? According to the National Association of Safety Professionals (NASP), fall protection is a full set of systems and methods (and equipment) used by employers to prevent falls and injury in the workplace. Fall protection isn't just about a harness or guardrails, it includes the full gamut of what employers should be doing to ensure that workers are not exposed to unnecessary hazards while working on elevated platforms.
Why is fall protection so important? Working at heights can be a dangerous exercise. Slips, trips, and falls are often cited as a top cause of workplace injuries and fatalities. This is why it is so important for employers and safety officers to make sure that they are doing everything they can to be at the very least compliant with fall protection regulations, and even go above and beyond to protect employees.
At what height is fall protection required in Canada? When it comes to compliance, every province and territory in Canada has its own regulations. In Ontario, the Occupational Health and Safety Act (OHSA) requires fall protection/fall protection training when there is a fall hazard of over three metres (or 10 feet). This threshold is also applicable in B.C., Alberta and a number of other provinces.
What are the different methods of fall protection? According to WorkSafeBC, the fall protection hierarchy should be used when choosing methods to eliminate or control fall hazards. Firstly, if hazards can't be eliminated, permanent or temporary guardrails should be installed. Once this has been done, workers should be equipped with a fall restraint system. If this is not possible, a fall arrest system should be used (including an anchor, a lanyard and a harness). If none of these are possible, employers should contact their provincial safety board to figure out what safe work procedures are applicable.
How often should your workers do fall protection training? Again, this will depend on each province or territory. The standard recommendation is around three years between each fall protection training program. Nothing is stopping employers and safety professionals from doing more frequent training or refresher courses, especially if they feel that employees haven't fully grasped the concepts from the get-go. Training is not simply a compliance exercise after all. In addition, regulations can change, and training needs to reflect that.
What can you do to reduce the falls? Equipping workers with the appropriate training and the right equipment can go a long way in reducing unnecessary accidents. Keeping a breast of updates in regulations and PPE is a great way to ensure that the company is always at the forefront of what is best for workers. Lastly, frequently communicate with workers make sure that their needs are being met, and that any questions or queries they have are being answered.