35 per cent of WorkSafeBC's heat-related claims from those working inside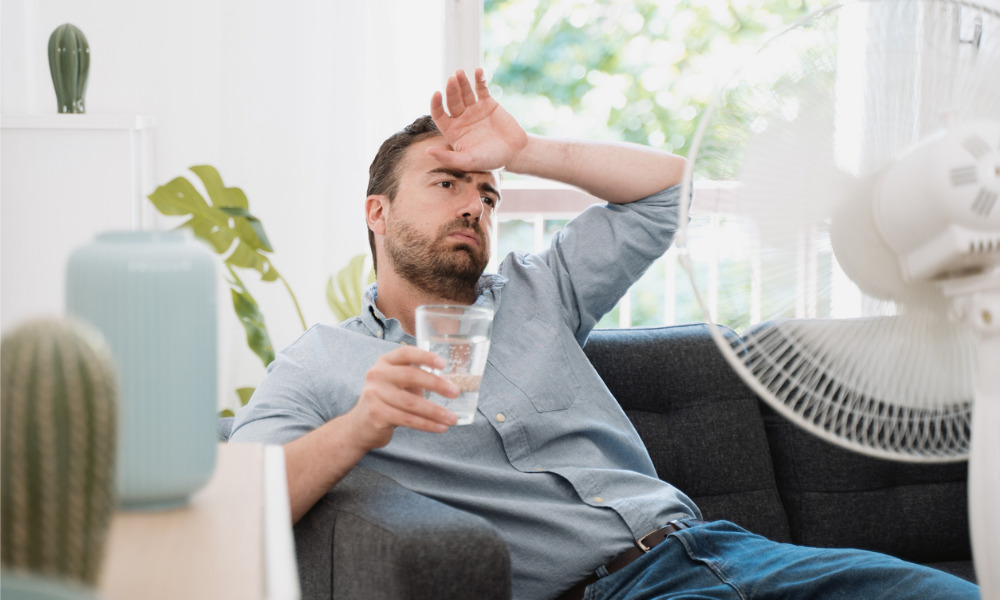 With Canada heating up, employers are putting their energies towards ensuring that their workers are safe in the heat. And while outdoor workers are, of course, at risk of heat stress, this is also very much an issue for those working indoors.
"Very similar to outdoor workers, the body's core temperature rises as related to the tasks being done in the work environment – or the worker themselves," says Suzana Prpic, Senior Manager – Prevention Field Services, WorkSafeBC. And the causes of heat stress can occur in both indoor and outdoor work environments.
Last year, WorkSafeBC accepted 115 claims from workers related to heat stress – an 80 per cent increase from the previous three years. In 2021, 35 per cent of heat stress claims were from indoor workers.
Heat stress for indoor workers can be related to a wide variety of things such as the heating, ventilation or air-conditioning, the condition of the person and how accustomed they are to that working environment, says Prpic. There are some sectors where this is more prevalent, such as restaurant kitchens, factory floors, warehouses, etc. "Heat stress can cause serious injuries or even death in those environments," she says.
But any working environment can lead to heat stress for workers if the correct control measures aren't put into place. For example, if possible, switch workers over to a cooler environment. If there are concerns about ventilation and air quality, can that be improved? Can the humidity be reduced? Have workers been conditioned to work in warmer settings? And also, these factors will also depend on the workers themselves and things such as age, health condition and medical conditions.
Prpic says that one of the biggest risk factors is not staying hydrated – and you might not think of drinking water when you're working indoors as often as when you're working outdoors.
She says that workers should drink plenty of water – one glass every 20 minutes. Wearing light-coloured, loose-fitting clothing made of breathable fabrics is also a good idea. Take rests in a cool, well-ventilated area, and if possible do the physical work during the coolest part of the day – these are all great tips that should be communicated with workers.
But before anything, employers must complete heat stress assessments to make sure that there's a plan in place to reduce heat stress. Prpic says that training must also be done to educate workers and managers on the signs and symptoms of heat stress, heat exhaustion and heatstroke.
Employers should also ensure that there is adequate first aid coverage and that emergency procedures are in place in case. "The best and most effective way to reduce risk is to eliminate the source," says Prpic. If that's not possible, workplaces should look to amending and changing the workplace to ensure optimal working conditions.
As a last layer of protection, PPE such as heat reflective clothing or water-cooled suits should be provided – but PPE alone is never enough.