Industry leaders on what to look out for in 2021 and beyond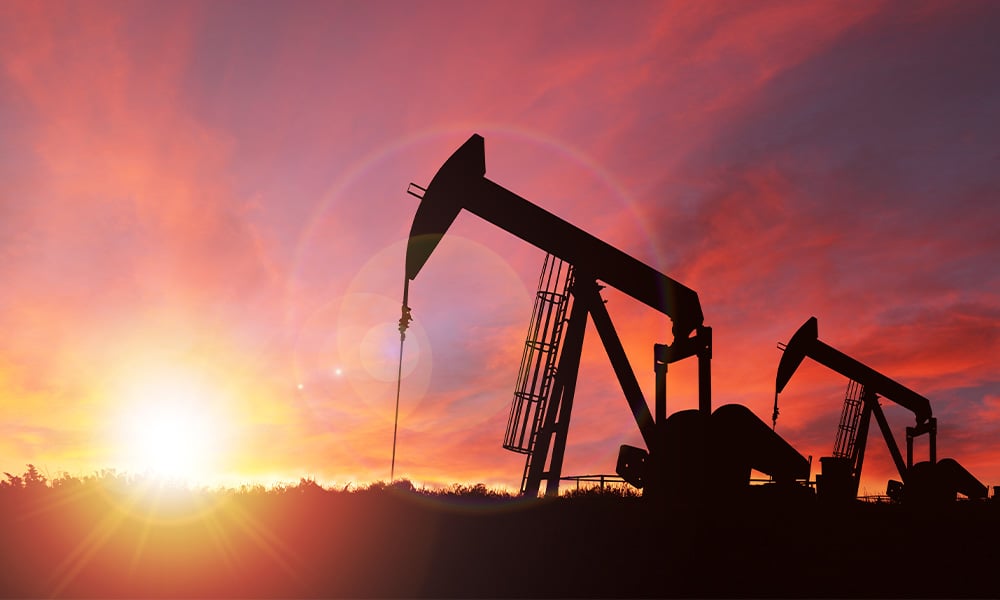 Before the pandemic hit in 2020, the oil and gas sector was already facing a number of issues. Just before the pandemic, in North America, there was an oil crisis and oil prices dropped. So, the sector has not just had to face a deadly pandemic but also rough economic conditions.
"In the oil and gas sector in Canada, we've been doubly hit by a combination of not only COVID but also a depressed energy market," says Paula Campkin, vice president, Operations & Safety Centre of Excellence, Energy Safety Canada.
This means that investment in activity has slowed, resulting in the loss of thousands of jobs.
In 2020, a lot of capital budgets for major projects got deferred — although this wasn't necessarily linked to the pandemic. Nevertheless, in 2021, there is a new dynamic and new investments pouring into the oil and gas industry. There is some optimism from those in the industry — notably with regards to a surge in activity. "There is definitely going to be an uptick in what is happening in the pipeline and renewables sectors," says Trent Fequet, president and CEO of Steel River Group, an Indigenous-owned diversified management and construction consortium. "There's a lot of infrastructure to be built across Canada."
The forecast is certainly a mixed bag, and looking toward 2021 and beyond, there are a number of pressing issues facing the oil and gas sector.
Facing the pandemic
A number of key industries such as manufacturing and health care have been affected by large clusters of COVID-19 outbreaks. However, Fequet notes that, due to the oil and gas sector's historical focus on health and safety, it has been relatively spared — it is an industry that was ready to face the pandemic.
"A lot of people think of oil and gas as a really dangerous industry — which it can be — but, over time, we have had significant reduction in injury rates," says Campkin.
"[Major clients] had policies, procedures and programs in place that prepared them for a pandemic," says Fequet. "For example, procedures where they could lock down their project sites or plants — these were already in place."
"Our industry did a really good job … because we have to consider worst-case scenarios and have plans in place to address these scenarios. I believe major producers and construction organization did a phenomenal job, probably better than most, when the pandemic hit our shores," says Fequet. "I think there's a lot to be said, and some lessons to be learned, from the oil and gas industry."
Nevertheless, the pandemic is still front of mind. Although the industry has been facing other difficulties, the pandemic has still affected the oil and gas sector and placed a stronger focus on health and safety.
"In Canada, we're seeing things change every single day … Being able to deal with the pandemic and just being able to work safely during that time is going to be at the forefront for us until we can establish herd immunity," says Campkin.
"I think in our industry we want to make sure that we are working as safely and as effectively for the environment as possible," says Campkin. "Every workplace is unique, but health and safety will continue to be [the] top priority when considering how companies are bringing operations back to some semblance of normal."
Workplace culture
In this same vein, workplace culture is evolving in the industry.
"The oil and gas sector has always been a leader in quality, health, safety and environmental standards," says Fequet. "For decades, we have been setting the bar for other industries to follow."
And this push toward safety goes beyond procedures; Fequet stresses that culture plays a key role, too. "There is a real shift away from looking only at the policies and practices inside of a safety program and really focusing on overall culture — this is key to creating a safe environment," he says.
This includes making sure that a company's core values are espoused by every level in the company, as well as understanding individual cultures and how that culture can be synergized into the workplace.
Mental health and wellness
As mentioned before, the industry has been doubly hit by the pandemic and a depressed market, which has resulted in thousands of jobs lost. This has and will continue to have an effect on worker mental health. In addition, certain employees working from home may feel isolated and separated from their co-workers.
"We're seeing a lot of people that are losing jobs or their jobs are changing," says Campkin. "So, we are seeing a definite uptick in mental health concerns, whether it is access to employee assistance programs (EAPs) or absenteeism; that is something that we're going to have to keep a very close eye on."
The silver lining is that this is pushing the industry to open up about mental health.
"There's a real shift around mental care and a focus on it throughout all workplaces," says Fequet, who is a passionate advocate for mental health and wellness. "Companies are really starting to commit to creating a positive mental health experience in the workplace."
Campkin also says that it is also important to consider the wellness of employees that may have been exposed to COVID, notably "long haulers" (people who experience prolonged symptoms of the disease), and ensuring that they are able to return to work in a safe environment that is conducive to both mental and physical health.
Women in the field
Oil and gas has traditionally been a male-dominated field: "Early in my career, I would often find myself being the woman in the room – whether it's in the field, the office or in the boardroom but that is changing," says Campkin.
"I think we are making good progress," she says. "You're starting to see more women in the trades, in STEM (science, technology, engineering and mathematics) roles and also at senior levels of companies and on boards of directors."
But there is still definitely quite a way to go.
Furthermore, "It's not just women, it's inclusivity on a number of different factors … I'm starting to see more and more diversity, which is a great thing. You can only have a stronger company and industry when people who are working there are reflective of the greater population," says Campkin.
Indigenous communities
Another key point is the industry's key focus on Indigenous communities.
"The focus has really shifted away from trying to simply get Indigenous people employed to focusing on Indigenous businesses and trying to support them within major construction activities," says Fequet, whose company is focused on driving employment for local Indigenous and partnering communities.
"Our company's mandate — and my personal mandate — across Canada is to ensure that there is Indigenous inclusion at the ownership level in major projects in the oil and gas and energy sector," Fequet continues.
In Canada, it is important for all businesses to understand Indigenous culture, beliefs and traditions.
And it is important that this understanding becomes a part of a company's core values and manifests through corporate policies.
"It's so important, because much of our work is on Indigenous land," says Campkin. "It's critical that we're working with Indigenous people and making sure that there is equal opportunity and engagement."
Renewable energy
Something big that the sector must contend with is renewable energy. "There is a major shift toward renewables," says Fequet.
Whether it be solar, water or wind technology, he says that all things renewable are getting a lot of support from the government, which is keen to invest in innovation. Throughout Saskatchewan and Alberta, there's a big push as far as other forms of energy production are concerned. Alberta, Saskatchewan and Western Canada generally are really starting to lead the focus on renewables.
Although oil and gas has been one of Canada's core industries for centuries, in recent years, there has been a negative discourse around oil and gas as environmental concerns have encouraged a push to more sustainable and renewable energies.
But sustainability also applies to people, too, and as an industry, oil and gas currently keeps a lot of people employed. With the pandemic, it is more important than ever for Canadians across the country to have access to employment.
Furthermore, these workers would not necessarily be able to find new jobs in the renewable energy sector. This could massively affect communities which are reliant on employment in oil and gas projects.
Rather than entirely vilify an industry, we need to open a dialogue that will help strike a balance between ecological concerns and sustaining jobs.
Upskilling
One big issue tied to this is the reduction in human capital. "The workforce may never get to pre-recession levels," says Campkin. "In terms of the labour market, we've lost a lot of people."
So, there will be a requirement for upskilling — both for workers needing to shift to the renewable energy sector and for new workers needing to be trained to replace others who have moved on.
"With that exit of human capital, it is really important that those who are going to be remaining have that critical knowledge. Because we've had such a mature industry for so many years, losing all of those experienced workers is going to have an impact," says Campkin.
Upskilling will be necessary to bring new workers up to speed in an effective manner and give them the tools that they need to do the job safely.
Cross-industry collaboration
"We need to collaborate and share information and standardize as much as possible," says Campkin. "We are going to continue to see data-driven decisions."
This means that whether at a company level or sector level, those in the industry need to look at required training and recommended practices and using data to help steer those conversations.
For example, Campkin mentions Energy Safety Canada's set of 10 Life Saving Rules as adopted from the International Organization of Oil & Gas Producers (IOGP). Energy Safety Canada uses data and collaborates with industry on the development of best practices to improve health and safety in the sector.
"Everything is changing," she says. "Companies are having to get a lot more efficient. Rather than each company doing things on their own, let's get together as an industry and standardize and harmonize across the provinces."
As previously mentioned, there has been a reduction in injury rates in the industry. Yet Campkin says there is still room for improvement and that right now the industry is looking at emerging approaches such as human and organizational performance. This is a science-based approach to understanding how and why people make mistakes and what we can do about it either as a company or as an individual. It is hoped that by understanding and adopting principles of human and organizational performance, we will see a further step change in industry safety performance.
This article originally appeared in the May/June 2021 issue of COS.