Learn about how R&D Ergo assisted manufacturer Golden Windows in optimizing ergonomic safety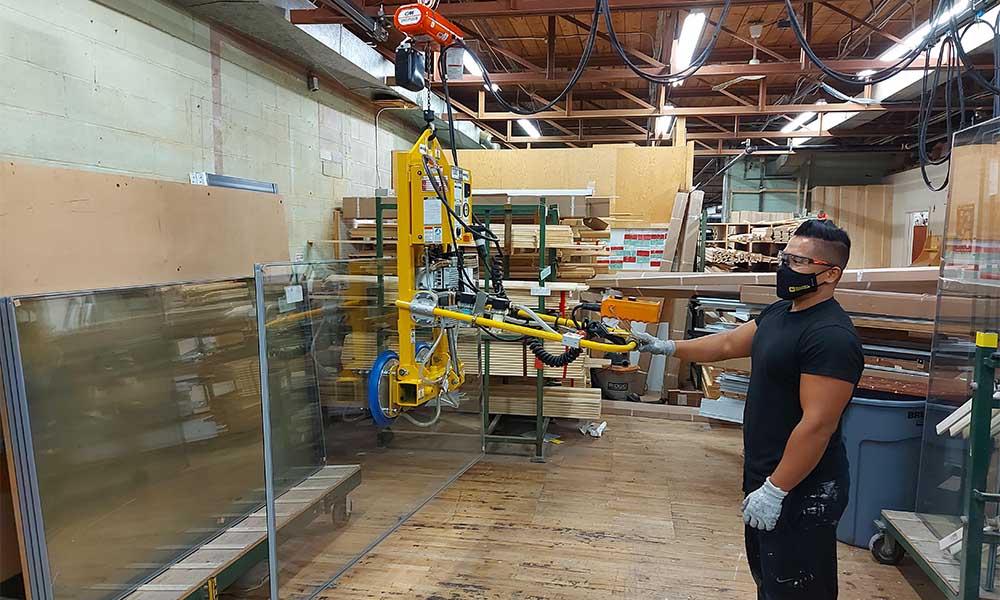 Industry experts R&D Ergo offer a wide range of ergonomic solutions to help businesses make safety their highest priority. R&D Ergo is a LiftSafe brand, a group of companies which has been working for over 30 years to support employee safety and facilities compliance.
One of its recent success stories was with Ontario-based manufacturer Golden Windows. Golden Windows initially got in touch with R&D Ergo to visit the window manufacturer's facility in Kitchener, Ontario.
Golden Windows
The firm looked to R&D Ergo for equipment that would help innovate its processes and improve efficiency and safety as well as reduce the physical stress of its employees.
R&D Ergo has a well-established track record in assisting safety-conscious businesses and providing them with high-quality engineered ergonomic and material handling solutions.
During their visit, R&D Ergo's team toured the facility and reviewed four glass lifting applications. R&D Ergo worked hand in hand with Martin van Heeswyk, Golden Windows' process engineer, on a glass lifting solution.
Van Heeswyk's goal was to eliminate the operator's manual lifting of the glass, and reduce the number of operators at each station to move the panes.
This had become a problem because the sliding glass doors that Golden Windows manufactures were constantly getting bigger and heavier as houses and buildings are increasingly designed to have larger windows and more viewing space to the outside.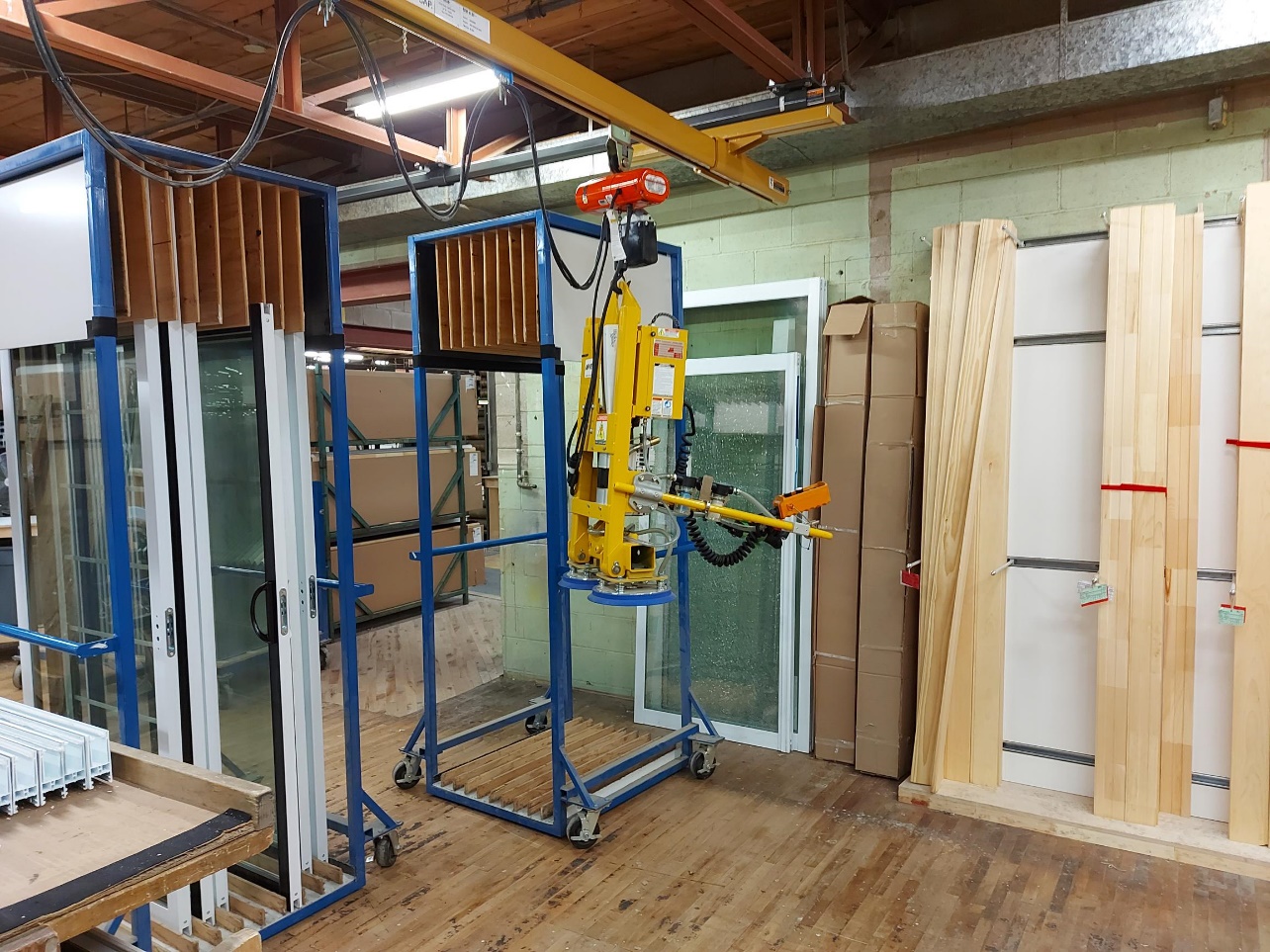 Safety solutions
In a follow up to their visit, R&D Ergo provided Van Heeswyk with a review of all four applications as well as detailed information about potential solutions.
R&D Ergo quickly found a solution to improve the glass lifting applications: The brand's Anver suction cup glass lifting systems, which allow one operator to perfectly manage each operation (more information below).
To prove the efficacy of its Anver glass lifting solution, R&D Ergo created demonstration videos for Golden Windows showing the firm's glass panels being successfully lifted and maneuvered with their material handling equipment.
R&D Ergo was able to leverage its considerable expertise and large product offering to find the perfect solution to Golden Windows' problem.
As a result, R&D Ergo helped optimize safety and efficiency at the facility, while helping Golden Windows meet the demands of an evolving market.
One-stop shop
Furthermore, as R&D Ergo is a part of the LiftSafe group of companies (and a local supplier to Golden Windows), it was able to supply, install and provide all engineering services to the firm as one local supplier for these projects.
They considerably streamlined the whole process as Golden Windows only needed to work with one company who could be a one-stop shop for design, installation, inspection and repair services.
After the video demonstration, Golden Windows gave its stamp of approval and the first project was installed in December 2020.
Since then, the new system has met and exceeded everyone's expectations and Golden Windows has ordered a further two systems to be installed in May 2021.
About Golden Windows
Since 1961, Golden Windows has been manufacturing premium quality doors and windows in Kitchener, Ontario for both builders and homeowners throughout Ontario and the USA. Your single source for all your renovating needs, they design, manufacture and install all their windows and doors. With Golden Windows, you can have the quality craftsmanship and professional service you deserve.
Golden Windows has three retail locations in Ontario located in Kitchener, London and Kanata. Their products are also available through quality builders, renovators and dealers.
Anver suction cup glass lifting systems
Anver vacuum tilters and upenders are loaded with safety features and have come to set the standard for safe tilting of loads. Each version has been revised over the years to perform better and last longer. The pads, vacuum generators, frame, controls, hardware, filters, safety features, handlebars, etc. are all new and improved. Every aspect of the lifters has been redesigned and the latest represent the best Tilters available.
The standard electric-powered and air-powered series vacuum lifters/tilters are designed to significantly reduce the effort of upending heavy loads while providing powerful suction force and 90 degree tilt capability. Built with safety in mind, these lifters/tilters are loaded with protective features including: a VLS System, 9V battery powered vacuum leakage sensor and warning system; an attach/release slide valve with safety lock; and locking knobs on the adjustable vacuum pad, slide assemblies, and crossarms (when applicable). The ET and AT series lifters/tilters are capacity rated at a maximum vacuum level of 24 in. Hg (609.6 mm Hg) with a 4:1 safety factor on vacuum holding (unless otherwise specified).