After tragic events in Quebec, construction safety expert explains why full training is paramount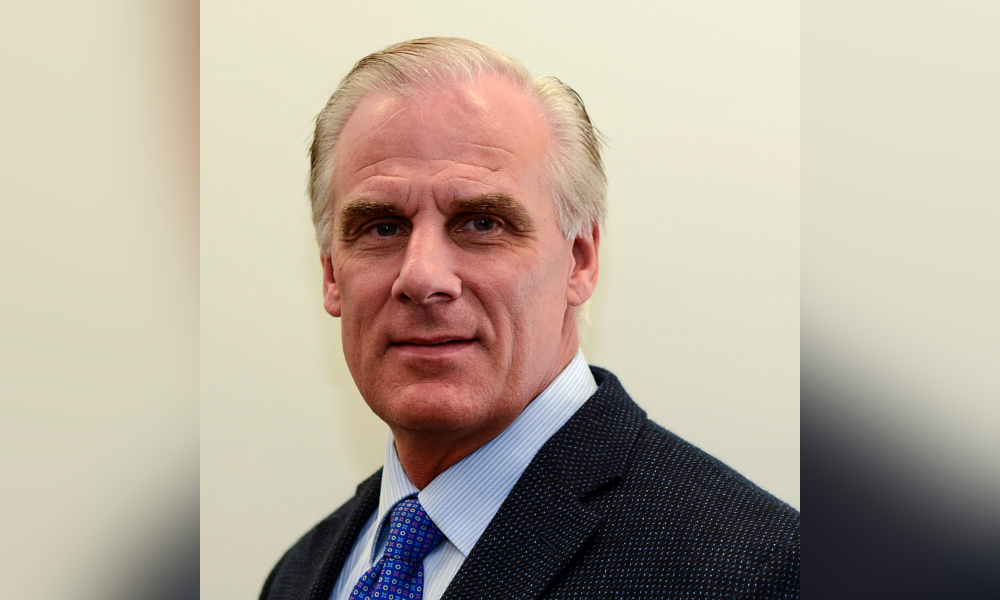 A construction safety CEO has warned you can't learn on the job after a scaffolding collapse killed two workers at a pulp and paper mill in Quebec.
Investigations are ongoing into the tragic incident, which has shone a harsh light on scaffolding safety. But while the construction industry is one of the safest in Canada due despite its inherent hazards, scaffolding and working at heights safety more broadly require especially strict regulations.
Robert Bronk, CEO, Ontario Construction Secretariat, said: "Safety is a daily thing. It's something that you have to be conscious of every hour you're on a job site. Don't let your guard down.
"[Safety] is an issue for every piece of equipment, whether it's a swing stage, scissor lift, scaffolding, ladders – any kind of working at heights, it's a huge issue."
This is why training is required by the Ministry of Labour, certainly in Ontario. "Anyone working on scaffolding or erecting scaffolding needs to have their full training in place before they even touch anything, before they go on it," says Bronk.
READ MORE: Fifth body pulled from rubble of Kelowna crane collapse
With trips and falls two of the biggest causes of injuries in construction, training for those working at heights is vital. In 2014, the Ontario government mandated working at heights required training.
You can't learn on the job, "there's formalized training and courses that are required. And workers need to have those in place before they start working on scaffolding," he says.
Requirements will vary from province to province and Bronk says that Ontario has the strictest working at heights regulations.
Pandemic concerns
Aside from working at heights, what other hazards do construction workers face? Like for many workers throughout Canada, the pandemic has been a huge concern.
"Initially, there was a lot of panic and uncertainty, people weren't sure how infectious [the virus] was […] some of the workers were really upset about their safety," says Bronk.
Nevertheless, he says, the industry was well-prepared to respond to COVID.
"I think the industry responded very quickly, and they were able to adjust very quickly – some of the big issues were not just safety but also sanitation, and that changed pretty quickly," says Bronk. "People became more aware of health and safety."
The use of PPE was already widespread in the construction industry, equipment such as eye protection and gloves are already widely used in the trades, so the importance of using proper PPE was already ingrained in workers.
What really shifted was being aware of your environment, and physical closeness to other workers: "[The pandemic] brought a heightened awareness, and reinforced what was already in place," says Bronk.
Bronk highlights statistics from the WSIB: in the construction industry as a whole, the infection rate was 0.16 per cent at job sites. Among the general population, the infection rate was 3.3 per cent – 20 times greater.
Since March of last year, there have been around 800 confirmed cases of COVID in the industry.
"The infection rate at construction sites was extremely low, which demonstrated that [the industry] can pivot and adjust. They responded quickly," says Bronk. The Ministry of Labour, Training and Skills Development also had more inspections to make sure that all contractors were complying, and that job sites were addressing issues.
"I think that the industry has come out of the pandemic really strongly in that regard," he says.
And though many workers, including construction workers, may be suffering from COVID fatigue, "I think the message has to be to remain diligent," says Bronk.
Skilled workers
The pandemic has shown the resilience of the sector, but it still needs to evolve – in part to respond to a shortage of skilled workers.
"I think the industry as a whole has started to realize that they need to start recruiting in a different way. The industry has changed, so we need to change the way we recruit," says Bronk.
"I think we need to change the way we're recruiting and marketing," says Bronk. Many of the trades are now focusing on hiring more women, and individuals from underrepresented groups.
There are groups offering mentorship programs to women, for example, and groups which support visible minorities and young workers wishing to enter the trades.
"The trades are embracing [change], but it is still not highly visible to the general public. It's out of necessity as well. If we are going to get workers to do these jobs we have to recruit from underrepresented groups."
Working in construction is not just a job or a back-up option, says Bronk. It's a career choice.
A lot of the trades are now high tech, he says, they use sophisticated equipment, and the qualifications to get into a trade are sometimes as high as what you need to get into university.
"These are careers, not jobs. They are careers with a body of knowledge associated with each one," says Bronk. "I think we need to change our image. We need to do a better job marketing ourselves in terms of the various career paths that are possible."
"I think the potential for a job and career stability is really high," he says.