Union applauds new measures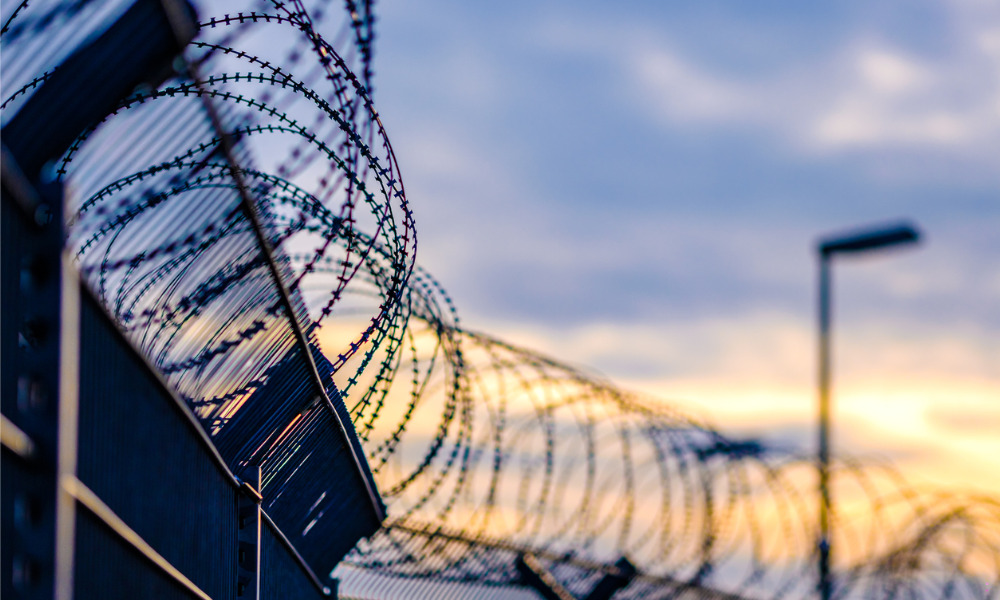 The Ontario government is modernizing the adult correctional system across Eastern Ontario.
New construction and building upgrades will update facilities, address issues of overcrowding and create new spaces for the delivery of mental health services, inmate programming and staff training.
"Our frontline correctional staff have been absolute champions throughout the pandemic, putting their communities first and keeping all of us safe," said Premier Doug Ford. "By making these important investments in Eastern Ontario, we will upgrade our corrections infrastructure, better protect our correctional officers, and contribute to our economic recovery through these new construction projects."
Under the modernization strategy, the province will:
build a new Greater Ottawa Correctional Complex on an existing government-owned site in Kemptville to improve staff and inmate safety;
replace the Brockville Jail, which was built in 1842 and is currently the oldest in the province, with a new facility that will increase capacity and improve access to services and programming in the area;
expand the St. Lawrence Valley Correctional and Treatment Centre and Quinte Detention Centre to improve mental health services for women who are incarcerated and add capacity; and
renovate the Ottawa-Carleton Detention Centre to better accommodate programming for inmates and other initiatives.
"The Ontario government is making a substantial investment that will transform the corrections system in Eastern Ontario," said Solicitor General Sylvia Jones. "Modernizing outdated infrastructure and building new facilities will create a better and safer environment for our hard-working frontline staff and address overcrowding in many of our institutions."
The new measures build on the province's $500 million investment over five years to transform correctional facilities across the province to help ensure the safety and security of frontline staff.
The Eastern Region Strategy will provide benefits throughout the area for years to come, including creating jobs and supporting local businesses during construction and providing jobs to local residents once the projects are completed. These projects will also help stimulate the economy over the long term as Ontario moves into the next phase of recovery from COVID-19, according to the government.
"These critical investments demonstrate our government's ongoing commitment to our incredible frontline corrections workers, while also providing an important boost to our local economy," said Steve Clark, MPP for Leeds—Grenville—Thousand Islands and Rideau Lakes. "I am so proud today's announcement includes expanding the St. Lawrence Valley Correctional and Treatment Centre to provide treatment for female inmates with serious mental health needs. This is a project I have worked on for years alongside community leaders to build on the expertise we have now at the facility."
Union
Ontario Public Service Employees Union (OPSEU) applauded the Ford government for stepping up with more investment to address chronic problems in Ontario's correctional system.
"I'm extremely pleased to see the government making good on its plan to fix the Crisis in Corrections," said Warren Thomas, OPSEU president. "Taking practical, meaningful steps to relieve the crisis is long overdue – and COVID-19 has made solutions even more urgent. I appreciate that the Premier has taken the time to sit down with me and listen to advice from the front-line workers that OPSEU represents."
"This is yet another positive step in the transformation of Ontario corrections," said Chris Jackel, chair of OPSEU's corrections division. "We've advocated for new infrastructure for years. This will go a long way in ensuring professional service delivery, especially in the eastern region."
Thomas also gave some advice on the funding model for design and construction.
"We've seen the costly and dangerous disasters that have come out of corrections public-private partnerships built by the previous government, including Waypoint Centre for Mental Health Care and Toronto South Detention Centre, known as the 'mistake by the lake," said Thomas. "Front-line workers know far more about on-the-ground corrections than private-sector developers looking to make a buck. It's imperative that front-line workers, through their union, are consulted every step of the way during the design and build."
"The eyes of corrections staff are everywhere. We know what keeps communities safe. Developers are only looking at their bottom line."
Previously, Ontario hired 59 new correctional officers who have completed the redesigned Corrections Foundational Training.