Worker fell from height of almost 3 metres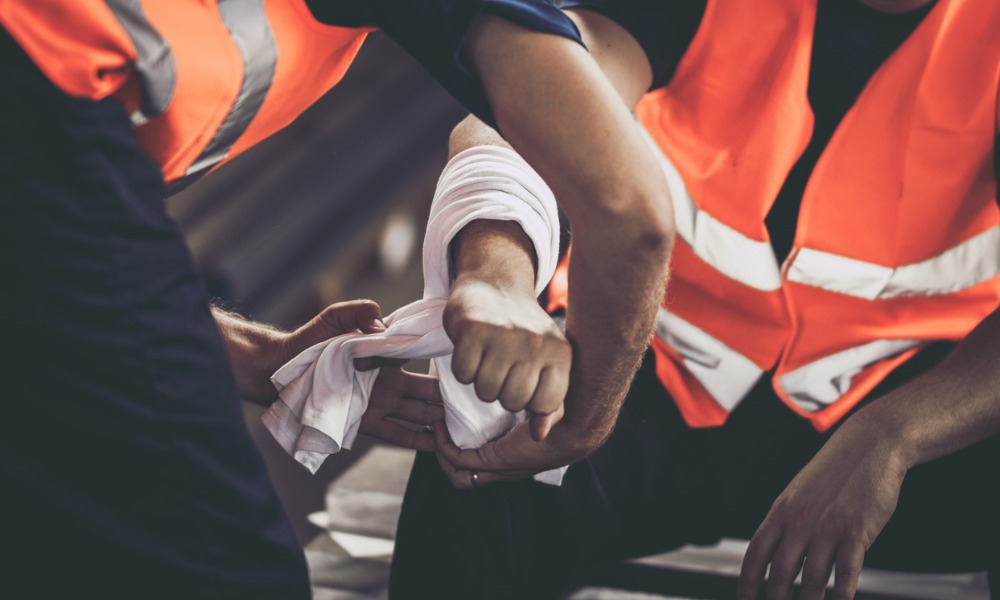 Ontario mining employer Impala Canada Ltd. was fined $50,000 for an incident that left one worker seriously injured.
The company was also tasked to pay a 25 per cent victim fine surcharge as required by the Provincial Offences Act, to be credited to a special provincial government fund to assist victims of crime.
The incident happened on Jan. 26, 2020 at the Lac Des Iles Minesite in Thunder Bay District.
A worker was installing a silencer on a fan in the mine's ventilation system. The ventilation system includes large 122-centimetre diameter industrial fans, which are equipped with equally large, cylindrical steel silencers to dampen the fans' operating noise.
The worker was using a mobile scissor lift work platform as a work surface while affixing a silencer to the ventilation system. The scissor lift included guardrails that could be removed for loading equipment onto its platform while at ground level.
The worker had previously worked with scissor lifts and performed the fan installation task many times prior to the incident. The workers had also been trained on the use of the lift and the installation of underground ventilation equipment during their basic underground common core training program.
The mine also had a standard operating procedure (SOP) in place for operating the scissor lift, which the worker had reviewed earlier that month. Under the SOP, all guardrails must be secured in place while working on the scissor lift platform.
However, the worker and two colleagues removed the guardrails to load the silencer onto the platform and lift it to the level of the fan.
And while the scissor lift was elevated, the worker stepped off the back of the platform, fell almost three metres and suffered critical injuries.
"Section 46(3) of Ontario Regulation 854/90 requires that 'every walkway and every working platform more than 1.5m above the ground shall be provided with…a handrail not less than 0.91m or more than 1.07m above the floor of the walk or platform'," said the Ontario government.
"Impala Canada Ltd. failed, as an employer, to ensure that the measures and procedures prescribed by the regulation were carried out in the workplace, contrary to section 25(1)(c) of the Occupational Health and Safety Act."
Previously, in Ontario, the Ministry of the Solicitor General announced the date for a joint inquest into the tragic deaths of seven workers who lost their lives due to falls from heights while working at various construction sites.
Meanwhile, one worker died after coming into contact with machinery at another mine site.