Several GTA school boards to reopen for in-person learning after snowstorm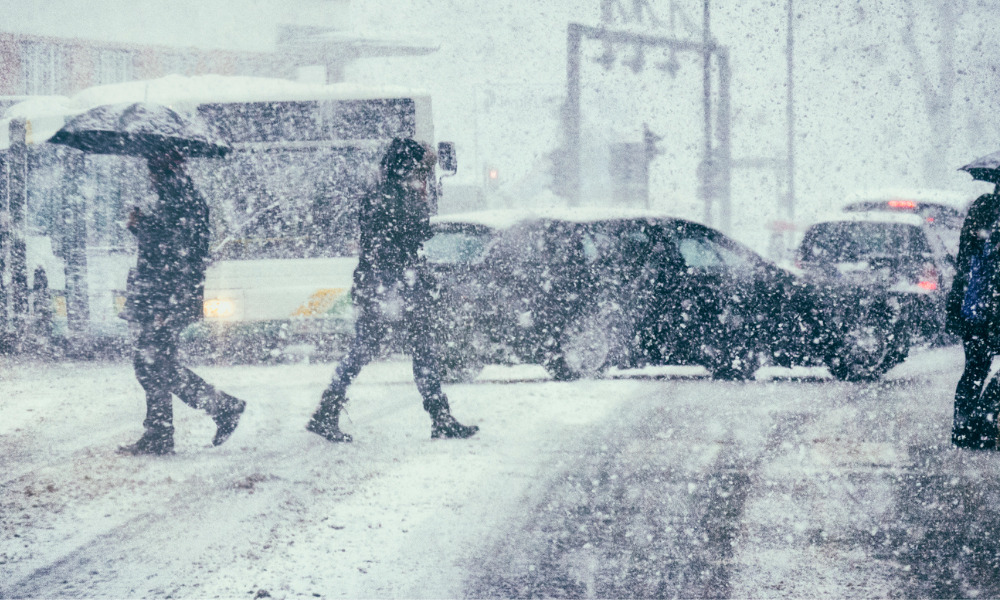 The "major snowstorm condition" that hit Ontario on Monday has caused the cancellation of COVID-19 vaccination clinics to ensure workers' safety.
Vaccination clinics in Toronto, Peel and York regions were forced to shutter as a result of the worsening weather, according to a report from CBC.
"With the significant snowfall continuing today, all vaccination appointments are being cancelled to ensure the safety of Toronto residents and staff," Toronto Public Health (TPH) said in a news release on Monday.
Anyone with a scheduled appointment on Monday should have received direct communication from TPH to let them know it has been cancelled, according to the health unit.
TPH is encouraging everyone to rebook their vaccine appointments, as a result of the cancellation.
All Peel and York Region Public Health-led COVID-19 vaccination clinics were also cancelled. Health units are also asking everyone impacted to rebook their appointments.
The poor road conditions left by the snowstorm also led to a series of school bus cancellations Wednesday for many communities, according to a report from CTV News.
School buses
All school buses in the Sudbury, Massey and Espanola areas were cancelled for Wednesday. Cancellations also affect St-Charles, Noelville, Monetville, Markstay, Hagar, Warren and Killarney, but school buses on Manitoulin Island are still running.
"In the northern area, school buses have been cancelled in Dubreuilville, White River, Wawa, Chapleau, and Spanish for the day Wednesday.
"All routes in the Central Algoma area are running as scheduled. In the Sault Ste. Marie area, all school bus routes are running as scheduled for this week, including the four routes that have been delayed all week," according to the report.
On Monday, a tow truck driver was killed when he was hit by a snowplow on Highway 417 in Ontario.
Schools
Meanwhile, several school boards in the Greater Toronto Area were set to reopen their schools for in-person learning on Wednesday.
"Following Monday's storm and two days of no in-person learning at our schools, we look forward to welcoming students and staff back to in-person learning tomorrow - Wednesday, January 19, 2022," tweeted the Toronto District School Board.
"Update on In-Person Learning for January 19 At this time, we anticipate that schools will be open. Snow removal is ongoing across the Region. Please know that there is the possibility for delays to occur and it may take longer to get to school," said the Durham District School Board (DDSB) in a tweet.
On Monday, the Toronto District and Toronto Catholic District School Boards cancelled the planned return to in-class learning because of the weather. They started offering the option of remote learning instead.
The York Region and Dufferin-Peel Catholic district school boards made the same announcement, along with both the public and Catholic boards in Halton. However, remote learning was not offered as an option.
Workers and employers need to be aware of the risks associated with cold stress, and what can be done to mitigate associated risks, according to a previous report.