Why president says Canada 'is leading the pack' when it comes to naloxone kits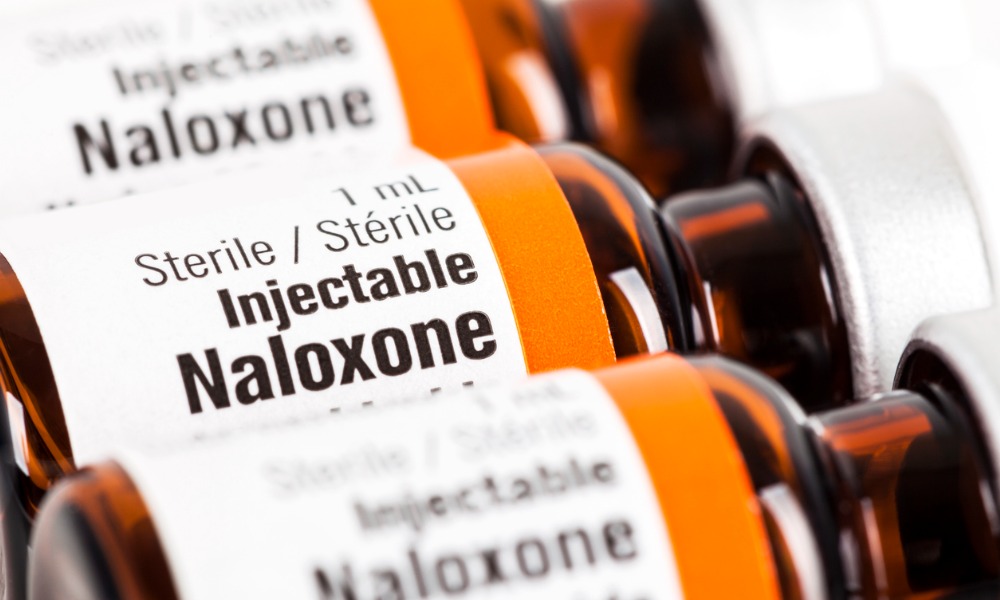 The opioid crisis is the fastest growing threat to workplace safety according to the National Safety Council. "The stigma we see around drug use is killing people…it could be killing people you love."
That was a message shared by Cody Nagle during a keynote session at the NSC congress and expo in New Orleans. Nagle is a recovery advocate, a former white house advisor, and will soon be a law school graduate. But 11 years ago, she was "laying on the floor in a jail cell withdrawing from cocaine and heroine."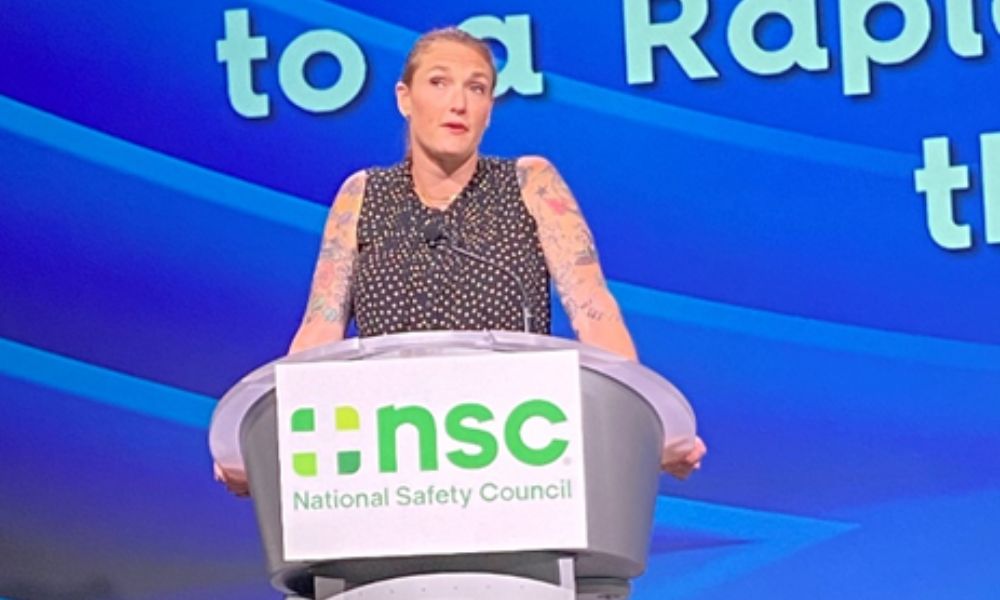 Cody Nagle speaking at NSC expo and congress on October 24, 2023
Nagle became an addict at the age of 14 and by the time she was 26 she had been arrested more than a dozen times and was given one last chance at recovery or she would be sent to prison "for the maximum possible sentence." She turned her life around. "I was resilient, I was dedicated, and I found a job," Nagle proudly told the room of hundreds of safety professionals.
Her story served as a jumping off point to raise awareness about the prevalence of opioids in the workplace and why naloxone kits should be readily available. "200 people are dying a day and businesses have to and can be an incredible tool here, not only for saving lives, but for educating so that those skills go home with them into the community," said Lorraine Martin, NSC president and CEO. "This is a society issue; this is a business issue and it's a business imperative to lean into this."
Martin made the comments during a press conference after the keynote session and Canadian Occupational Safety asked her if the NSC would be pushing for government mandates to have naloxone kits in the workplace, which the province of Ontario has already done for high-risk industries.
"Thank you to Canada, you're leading the pack," declared Martin, who said the NSC is working with the American National Standards Institute to redefine what must be included in a first aid kit to make naloxone a part of it.
"Regulation nationwide takes time, and we don't have time," explained Martin, "so we're going to use all the tools that we have available to us to have some impact, while we work to redefine what a first aid kit is, and work for potential state and federal legislation."
Another way to move on the issue quicker is to convince business leaders to make the opioid crisis a priority. Martin said the NSC is making progress in this area.
"We aren't at liberty here to share, but there are some fairly large companies that are making the commitment to be the leaders here." Martin said she hopes to share more soon and then "put the gauntlet down of what really addressing this issue as an appropriate business leader looks like."
One way the NSC impressed the importance of the issue upon safety leaders at the congress was by providing a training session on how to administer naloxone to someone who has overdosed. In that moment, they reached more than 2219 safety professionals, setting a new global training record, according to NSC staff.
Ontario is considering expanding its mandate to include naloxone kits in all workplaces. While mandates are effective, legislation takes a lot of time, and businesses can display leadership by getting ahead of the curve.
As Nagle aptly put it, "the problem may not be coming from your workplace, but it is coming to your workplace." In a lot of workplaces, on both sides of the border, the opioid crisis has already arrived.