Heat warnings issued in four provinces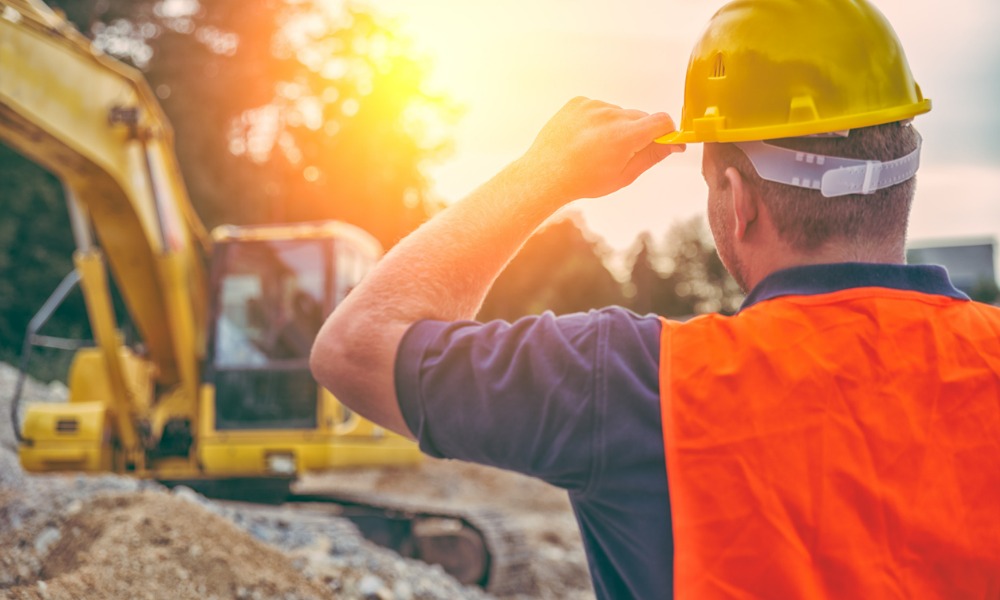 Prince Edward Island's (PEI) Workers Compensation Board (WCB) is reminding workers and employers in the province to work with sun safety in mind.
"As with any workplace hazard, if workers are exposed to heat and sun, employers must have a plan to prevent heat stress and over exposure," said Danny Miller, WCB director of occupational health and safety. "It is critical to assess the conditions in the workplace, identify the sun and heat controls that should be implemented, ensure that workers are aware of the risks, and provide the proper training and equipment."
Excessive exposure to UV rays from the sun can cause damage to the skin and eyes, and elevated temperatures can increase the risk of heat stress and heat stroke, noted the agency.
Employers and workers alike should be aware of these and ensure that they take effective precautions to protect those who are required to work in the sun and heat, it said.
On Tuesday, Environment Canada issued heat warnings in Ontario, Manitoba, Saskatchewan and Quebec.
WCB also shared the following preventive steps that can help to reduce the risk of heat stress and harmful sun exposure:
Drink plenty of water.
Limit sun exposure, especially when the UV factor is high.
Cover up with loose fitting, tightly woven clothing and wear a wide-brimmed hat.
Wear UV protective eyewear, as well as sunscreen and lip balm (minimum 30 SPF).
Take breaks in the shade or an air conditioned space, if possible.
Watch for the signs of heat stress in yourself and others. Symptoms may include weakness, muscle pain, light-headedness, nausea and high body temperatures.
If workers experience the initial signs of heat stress, they must remove themselves from the environment, drink water, monitor the symptoms and advise someone in case they need further assistance or medical treatment, according to the agency.
Heat stress can manifest in a number of ways – some of which can be fatal. Cramps, heat rash, exhaustion, syncope (fainting while standing), and heat stroke (symptoms of which include headache, confusion and loss of consciousness) can occur. And it's not just working outside that are at risk of heat stress; workers in steel mills, bakeries, foundries or even glass factories may be at risk. Here are three ways to protect workers from heat stress, according to a previous COS report.
Workers working outdoors should be given plenty of water to drink, about a cup every 15 to 20 minutes whether the person feels thirsty or not, according to Jan Chappel, senior technical specialist – occupational health and safety, Canadian Centre for Occupational Health and Safety (CCOHS).
Also, they should avoid drinks that have caffeine and alcohol in them because they can dehydrate workers. "Another aspect is helping people acclimatize, so you gradually increase the workload and heat exposure which gives people time to adjust to working in the heat."