220 workers in Canada and the U.S. die each year from exposure to extreme hot weather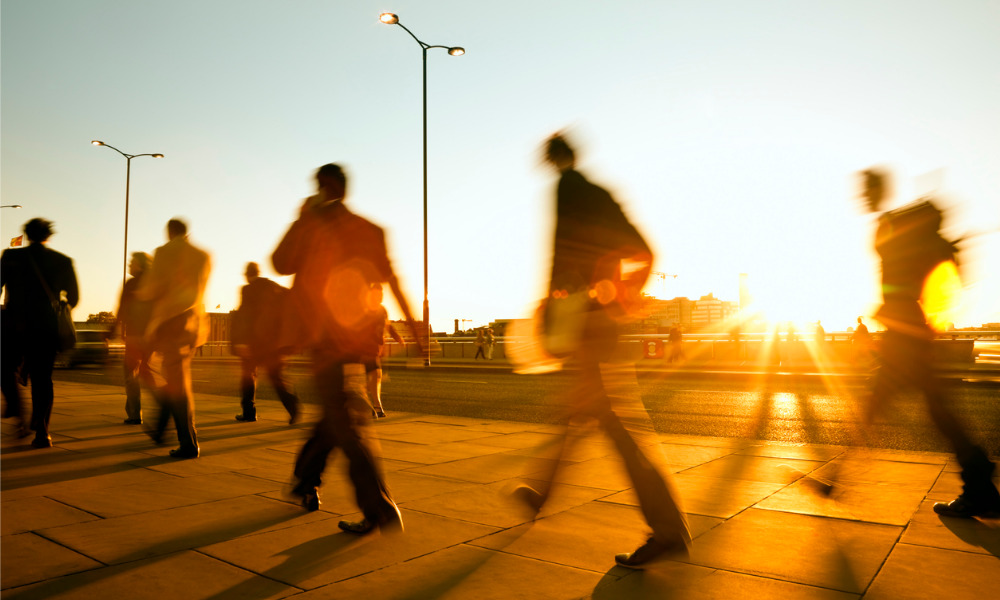 After a summer last year marked by intense forest fires across Canada and the U.S., employers and safety professionals are more conscious than ever about the hazards inherent to hot weather conditions. The Canadian government says that thermal stress is an important part of health and safety as extremely hot (or cold) environments can have a negative impact on the body.
The United Food and Commercial Workers Union (UFCW Canada) estimates that around 220 workers in Canada and the U.S. die each year from occupational heat stress. A number of factors can contribute to heat stress, such as air temperature or even the worker's equipment and clothing.
Heat stress can manifest in a number of ways – some of which can be fatal. Cramps, heat rash, exhaustion, syncope (fainting while standing), and heat stroke (symptoms of which include headache, confusion and loss of consciousness) can occur. And its not just working outside that are at risk of heat stress, workers in steel mills, bakeries, foundries or even glass factories may be at risk.
Read more: How can workplaces handle smoke hazards?
With the warmer months upon us, how can employers and safety professionals make sure that workers are working in safe conditions and are not at risk of heat stress? Here are three good places to start.
1. Educate workers on signs of heat stress. For anything related to safety, education and training is always such an integral part of an effective safety program. Workplace Safety North says that educating employees on recognizing the symptoms of heat goes a long way in keeping workers safe. For example, organizations should train workers on heat stress awareness – and even first aid. In addition, employers with workers who are brought to work in such conditions should come up with a heat stress prevention program which has been created with the specific needs of that particular workplace in mind.
Read more: First aid training saves lives
2. Acclimate to the heat. One of the best things that employers can do to ensure that workers have the tools they need to safely work in a warm or hot environment is to gradually get them used to working in the heat.
"Most heat-related injuries and illnesses occur during the first 1-2 weeks of working in the heat, so by acclimatizing (i.e., adapting) to the heat, you minimize the risk of heat illness and death," writes Kenzen's Nicole Moyen for COS. She says that acclimatization to the heat can occur via exercise in the heat, sauna or hot water bath, or working in the heat. And the largest changes happen to the body in first 4 to 5 days of the acclimatization process. Full acclimatization can take up to two weeks or even more.
Moyen also says that when the worker is initially acclimatizing to the heat, they made need to reduce their workload and perhaps even wear less protective gear to help facilitate cooling. "Each day, you can gradually work longer or harder, and add on more protective clothing."
Read more: Everything you need to know about heat and flame protection
3. Stay hydrated and take breaks. The Canadian Centre for Occupational Health and Safety (CCOHS) says on its website that employers should make accommodations in hot environments for workers, to ensure that they are working in safe conditions.
"Demonstrate your commitment to worker health by allowing some flexibility in work arrangements during hot conditions. If possible, schedule heavy tasks, and work that requires personal protective equipment, for cooler times such as early mornings or evenings," says the CCOHS. In addition, the work area should be kept cool, or be provided with air-conditioning (including rest areas).
The CCOHS also says that "for workers on duty in the heat, provide plenty of water and encourage them to drink even if they don't feel thirsty, and to take frequent rest breaks."
To stay hydrated, workers should also avoid alcohol. Basic tips such as wearing adequate PPE and wearing (and frequently re-applying SPF) should also be applied.