Union sounds alarm following 'despicable' attacks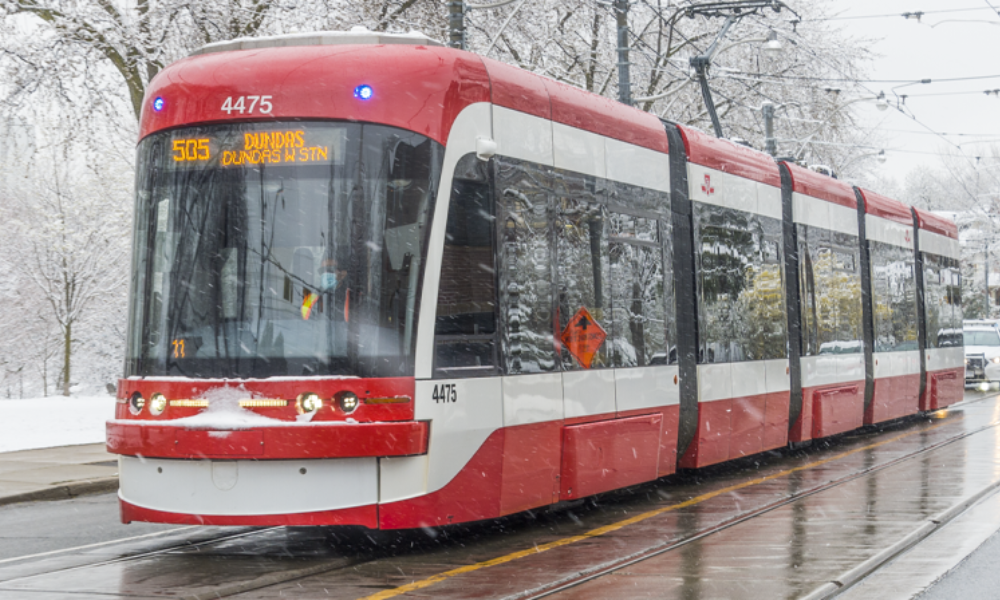 Toronto Transit Commission workers are being attacked on the job by members of the public and the union is calling for more protection.
"Our members are disgusted with the repeated and escalated acts of violence against transit workers,'' says Marvin Alfred, president of ATU Local 113 in a news release. "Our members should not have to go to work everyday in fear of their lives."
As many as 15 teenage boys beat up two TTC bus drivers and ran away in what's being described as a swarming attack that happened Monday afternoon in the city's east end. Police arrested four 13-year-old boys who are now facing assault charges.
TTC spokesperson, Stuart Green, told COS the two drivers were riding a bus, heading to Kennedy subway station to pick up their busses. "Something happened," says Green, and the drivers were "kicked and punched outside the bus."
The two workers suffered minor injuries, while a third driver who was operating the bus at the time and witnessed the attack was "traumatized," says Green, "by this despicable act."
It's the second assault on TTC workers in less than a week. On Saturday a TTC bus driver was shot with BB gun while she was waiting to begin her shift.
Green says all four workers are being provided with support through a couple of different programs. One is the emergency and family support program that offers counselling following traumatic events. Another is a peer support program, where the workers can connect with other employees who experienced similar acts of violence.
Alfred says more needs to be done to prevent attacks on workers. "We will always advocate for our members, but we need support from the City of Toronto and the TTC too.''
Toronto Mayor John Tory issued a statement calling for an end to violence and disrespect towards transit workers, while also expressing concern about the "increasing number of criminal acts involving young people.''
Green says the TTC works with five different unions that each have joint health and safety committees and are always looking at ways to improve safety for transit workers. One initiative is a new plexiglass shield for bus drivers. "Some of the operators have expressed concerns about their shield not being big enough. We're working with them to redesign that," says Green.
But both recent attacks happened outside the bus, and Green isn't sure what more can be done, but says the TTC will always engage with the unions to talk about enhancing protection for workers.
The statement from the union says the TTC needs to listen to workers, "who are your eyes and ears on the ground. It's getting out of hand and public transit needs to be safe again for our workers and passengers."