Green Book 101: After the tragic events in Kelowna last year, there needs to be more awareness around safety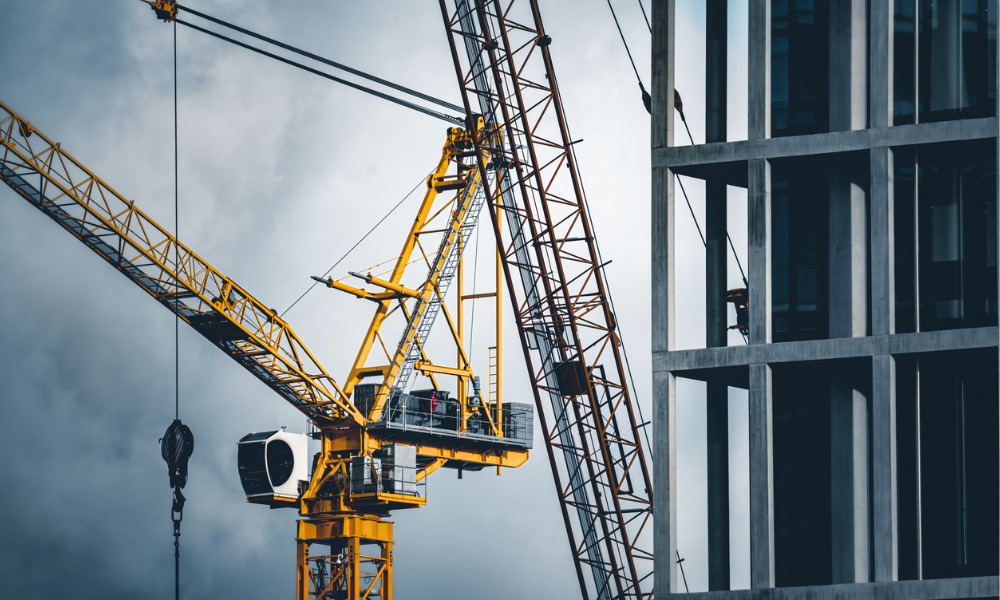 In July 2021, a crane collapse in Kelowna, B.C., led to the death of five construction workers. Earlier this year in March, two workers were hospitalized following an incident with a crane at a construction site in Toronto. These are just a few incidents among many, and with an increase in construction projects on the cards, we will most likely see more and more tower cranes popping up around Canada.
And with more crane operators, "we're also going to need more and more awareness around safety," says Doug Legg, Service and Training Manager, Rubicon Safety. He urges employers to be aware of what their requirements are, especially as we see more and more developments go up.
Safety hazards
There are different aspects to crane safety, such as rigging and slinging or working on the ground on sites that have cranes. In this article, we shall cover the basics of crane operator safety. Legg says that working as a crane operator comes with its own set of hazards and rescue planning – "it's a very unique industry."
Legg says that the crane can be divvied up into three main parts: the tower section of the crane, the cab and inspections. When on the tower portion, climbing up or ascending the crane can lead to accidents – you could miss a rung on the stairs, depending on the weather you could get heat exhaustion or cold exhaustion. You could get shortness of breath from the exercise.
When you're in the cab itself you could once again be subject to heat stress or cold stress. And the worker in the cab could potentially have a medical episode such as a heart attack, which is dangerous if there is a delay is getting them the emergency attention they need. The third aspect of crane safety is inspections, such as inspecting the lifting cables or stop-the-load cables. Those doing inspections actually have to use a fall protection system because of the working at heights risk.
Crane operator safety is very similar to working at heights (i.e. they should be provided with a fall arrest system). "The same skills that are applied on the tower crane can be applied for working at heights," says Legg.
Rescue planning
Having an adequate and updated emergency rescue plan in place for tower crane operators is a must, and it's where many companies seem to drop the ball – partly due to lack of understanding of requirements. When things aren't found in the Occupational Health and Safety Act (OHSA), "that's where we find people start to stumble on those requirements," says Legg. Indeed, there are other requirements outside of the Green Book.
For example, OHSA states that prior to each use, the person responsible in the workplace has to do an inspection of the equipment. However, there are also additional CSA standards to take into account (CSA Z248, updated in 2017). The rescue requirement for tower cranes is not found within OHSA but rather in the CSA standards.
"I don't like to think that people are being ignorant to the law, I do believe that there are a lot of people that are unaware," says Legg, which is why there needs to be training and education programs in place for companies using tower cranes for the first time and going through those growing pains.
Legg reckons that crane operators should also be given a "bailout kit" in the event that something starts to get bad, and be given proper evacuation training so that if the rescue team is held up or unable to access the crane (e.g. due to inclement weather conditions), the operator has the ability to evacuate themselves.
Training
When training on tower crane rescue, Legg has a system of five steps, five skills and five pieces of equipment. He says that breaking things down into simple systems during training allows the learner to have a clear view of what is needed – "we have to make sure that these courses aren't just one-dimensional, we try and make sure that [workers] get trained on the relevant crane to their site."
It is important to tailor the training to the crane in use because there are many different types. "There are different styles and different types of tower crane, so some are easier to work on than others," says Legg.
Training can also only go so far – those who are performing crane rescue for example need to be able to handle things emotionally. So you have to have people on site that have the training, but you also have to have people who are able to actually climb up the tower crane and who are comfortable with heights – "can they manage their emotions?" Asks Legg. "Because you've got to be able to temper your emotions in those times."