Those near hospitals or healthcare establishments mandated to have jab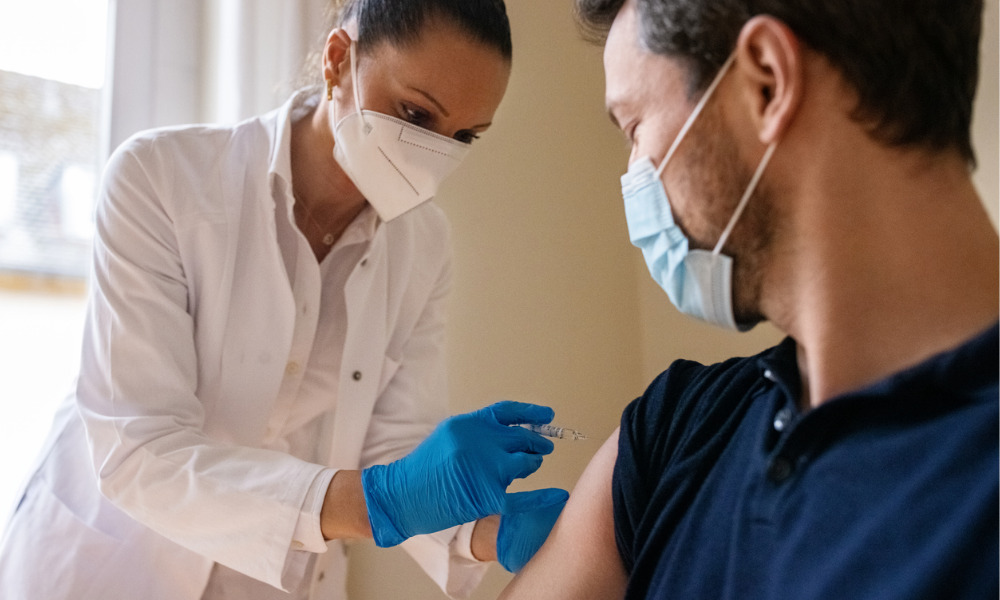 Select construction workers in Quebec have until the end of the week to get fully vaccinated against COVID-19, as the provincial government takes further initiative by taking the jabs closer to the workers.
CBC reported that workers who're assigned near hospitals or health-care establishments need to be fully vaccinated by October 15. This covers all workers, including contractors, who are tasked to ensure that their staff are vaccinated.
No further details have been released in the order, including the consequences if the workers were found not complying to the vaccine mandate. The measure was first adopted on September 24.
Read More: Uber accused of firing drivers who refused unsafe work
A total of 4,000 construction workers have been infected with COVID-19, according to CBC, with 1,200 outbreaks recorded on constructions sites. The sector was also one of the first to reopen their activities amid the pandemic. In a bid to get more workers vaccinated, the provincial government of Quebec has deployed mobile vaccination clinics that go to various construction sites in the province.
"We are still fighting against the pandemic. It's extremely important and on all construction sites, people have not had the opportunity to get vaccinated," said Labour Minister Jean Boulet as quoted by CTV News.
According to the minister, the initiative will give workers the advantage of getting vaccinated on their free time. FTQ-Construction, a union representing about 80,000 employees in the sector, said they are waiting for more information on the mandate before commenting. Canada has a total of 41,219 active cases of COVID-19, according to the official government portal. Quebec has over 5,000 active cases as of date.