Canadian company Trevali Mining Corporation, which owns the mine, admits it 'initially underestimated scale of catastrophe'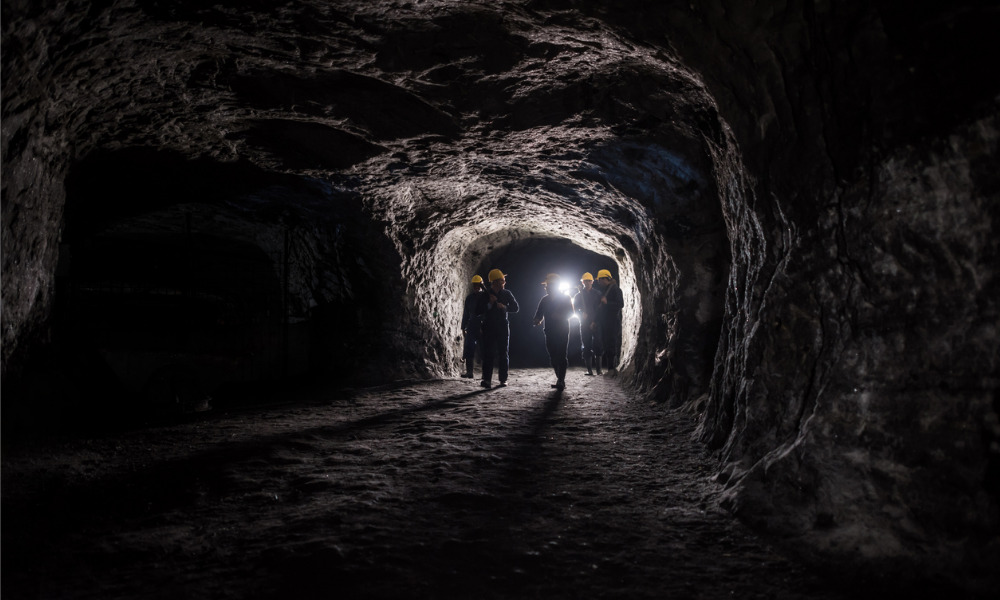 Eight workers remain trapped half a kilometre underground in a flooded-out zinc mine in West Africa owned by a Canadian company.
Almost a month since the April 16 flooding event at the Perkoa Mine in Burkina Faso, a search party has moved closer to the eight missing workers, who are situated in a refuge chamber. Trevali Mining Corporation said earlier this week that access to the mine is improving and progress has now being made, according to a report by Al Jazeera.
"We are working in solidarity with all levels of government and as fast as we possibly can using all available resources in the country, as well as importing additional machinery and equipment to assist with locating our missing colleagues," said Ricus Grimbeek, president and CEO, Trevali. "Our thoughts are with our colleagues' families, and we continue to work closely with the families and the government to ensure their needs are met during this difficult time."
Subscribe to our free newsletter to stay up-to-date with the world of safety.
The search effort requires the careful rebuilding of the road on more than 5,000 metres of underground decline ramp in order to facilitate the search efforts and safely install and operate pumping and piping infrastructure to remove floodwater, according to the mining employer. The employer has been working round the clock to locate the missing individuals, it says.
"We initially underestimated the scale of the catastrophe", said Ditil Moussa Palenfo, country director of Nantou Mining, the Trevali entity that owns Perkoa.
As of May 8, the company has used approximately 25,000 tonnes of waste rock in rehabilitation of the mine access ramp. Also, 5,000 metres of new poly pipe has been welded and installed in addition to the existing pipes.
More than 24 electric and diesel pumps have been installed and put into operation, and approximately 32 million litres of water have been removed from the mine.
Read more: How 39 workers in Ontario were trapped for days in a mine near Sudbury
The full extent of required mine rehabilitation efforts will become known as dewatering progresses to the bottom of the mine at Level 710, according to Trevali.
The Burkina Faso National Fire Brigade has been on site at the mine since shortly after the flooding event, working alongside Trevali's and West African Resources's search and rescue teams, according to the employer.
Personnel from different African government agencies have also all lent their support and coordination to the urgent search and rescue activities and have made numerous visits to the mine site.