Why PIP Global Safety partnered with TrusTrace to achieve compliance goals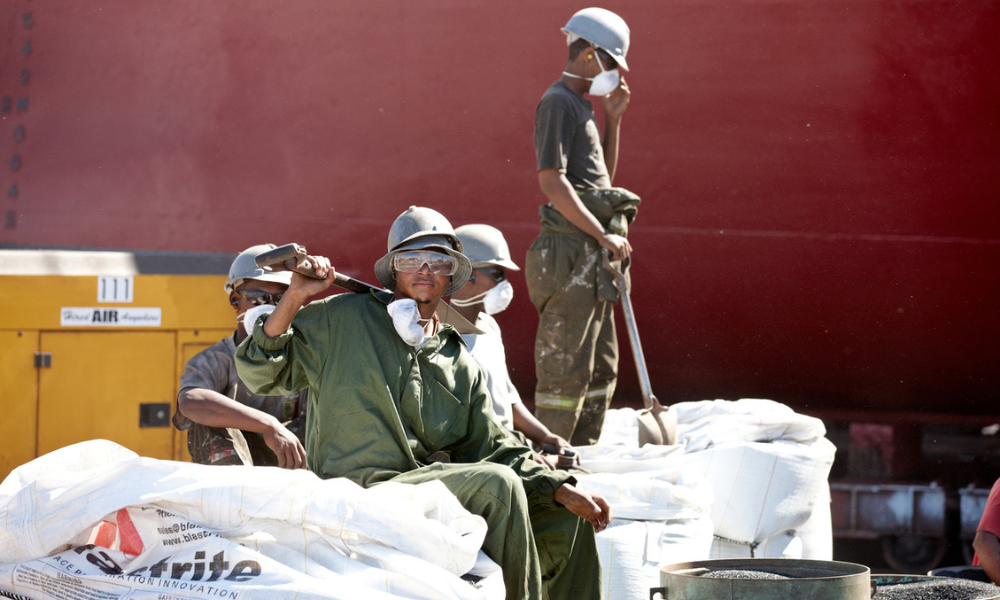 PIP Global Safety, a prominent provider of Personal Protective Equipment (PPE), workwear, and safety footwear, has taken a proactive step towards supply chain traceability and ethical sourcing. T
The company has partnered with TrusTrace, a global SaaS (Software as a Service) leader in supply chain traceability and compliance data management, to bolster its corporate sustainability initiatives, including compliance with the UFLPA (Uyghur Forced Labor Prevention Act) in the United States and Bill S-211 in Canada, which aims to prevent forced labour and child labour in supply chains.
"Our goal is to support global brands with the traceability data they need to succeed," says TrusTrace's CEO and co-founder, Shameek Ghosh. "PIP Global Safety is a leading provider of head-to-toe safety solutions. We're thrilled to support their sustainability and corporate responsibility initiatives and help them comply with impactful regulations by automating their supply chain data collection of granular, product-level data."
The collaboration between PIP Global Safety and TrusTrace will bring significant changes to the way the company manages its supply chain. PIP Global Safety, which supplies protective workwear equipment under over 30 brands globally, will leverage TrusTrace's verified, real-time data platform to gain deeper visibility into the cotton supply chain used in their products. This enhanced visibility will also streamline chain of custody data collection, specifically addressing compliance law in the US and Canada, as both countries attempt to compel companies to assess supply chain risks and prevent forced labour.
Nathan McCormick, senior vice-president of operations & integrated supply chain at PIP Global Safety, says the company is trying to get in front of the regulations. "While a lot of laws and regulations around due diligence have not yet come into force, we are taking a proactive approach to ensure that we're ahead of the curve to support our customers' needs while proactively monitoring for the risk of forced labour in our supply chain."
The partnership with TrusTrace marks a significant shift for PIP Global Safety, which previously managed supply chain traceability manually. TrusTrace will automate the process, revolutionizing how data is collected, digitized, and shared.
In addition to regulatory compliance, TrusTrace will support PIP Global Safety's sustainability and social responsibility goals. PIP Global Safety is committed to reducing its environmental footprint while maintaining high standards of occupational hazard protection. This commitment extends to various aspects of the business, including manufacturing processes, sustainability-driven programs, recycled products, social sustainability, and future initiatives.
Apurva Bhargava, North America lead of business development with TrusTrace, says supply chains are complex and there is a reluctance from suppliers to expose lower-tier supply chains, making it difficult to collect and analyze vast amounts of data to identify issues related to forced labour and ethical practices.
Bhargava outlined TrusTrace's two-step process. First, the platform assists clients in mapping their supply chains comprehensively. Then, it cross-references the data with risk databases to identify any suppliers listed in risk databases related to forced labour.
Bahrgava says a single shipment could include hundreds of documents outlining the supply chain, so TrusTrace uses an AI engine to examine the documents.
"Our platform can read those documents, translate if they're in multilingual documents, and produce a report which is very simple, tying the supplier to a purchase order to the various actors that were there, and how the goods have moved from one tier to the other tier."
In addition to looking for forced labour and child labour, TrusTrace also identifies other unethical practices, as well as environmental sustainability concerns in supply chains.
As the industry evolves, companies like TrusTrace are at the forefront, providing solutions that address not only compliance issues but also sustainability, ethical practices, and transparency in sourcing.