Expert weighs in on best practices to safely travel amid COVID-19 concerns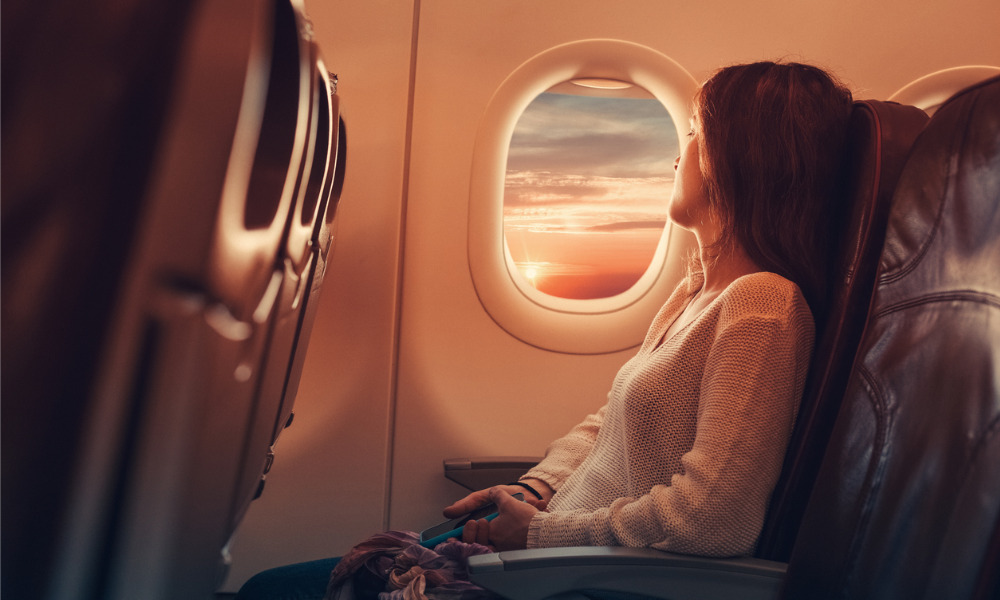 COS recently spoke with Victoria DeBoon, director of sales at SAP Concur Canada – a company which provides travel and expense management services to businesses – about how business travel has changed with COVID-19, and what are current best practices that employers should be looking into to address employee concerns.
What are current concerns around work travel?
Business travel-related concerns have shifted in the wake of COVID-19. According to a recent survey from SAP Concur, around 9 in 10 Canadian business travellers (89 per cent) expect increased discrimination, particularly against travellers exhibiting related symptoms (59 per cent) and travellers from countries with high infection rates (43 per cent)—and even travellers of Asian descent (43 per cent).
DeBoon explains that last year's edition of the SAP Concur Global Travel Survey highlighted concerns around discrimination based on gender and sexual orientation when travelling to less accepting or diverse countries but the pandemic has broadly shifted focus to fears regarding COVID-19 symptoms and transmission. Indeed, another big concern is based around travellers returning from a business trip and infecting their families (69 per cent) or getting sick themselves (68 per cent).
Travellers also have concerns around travel time, and amount of time spent in transit and in potential close contact with others who may be carrying the virus.
How can businesses address new concerns?
As with many other areas of our professional lives, business travel has been upended by public health concerns, travel restrictions aimed at limiting the spread of the virus, financial difficulties stemming from businesses operating at a limited capacity and increased unemployment. Once a well-oiled machine, business travel under COVID-19 has shifted norms and presented new challenges for employees and employers. According to SAP Concur's survey, over 9 in 10 Canadian business travellers (92 per cent) think that they'd benefit from company training, especially training around how to protect their health and safety during travel (50 per cent) and how to maintain healthy habits whilst travelling (50 per cent).
This is an interesting area of growth; DeBoon says, "it's an important topic – there's a ton of training around health and safety, around mindfulness and wellness and how they all work together." Indeed, on that last point, DeBoon says that she is seeing more and more education around mindfulness.
Another key finding in the survey shows that 93 per cent of Canadian business travellers consider certain measures critical for successfully implementing safe business travel: mandatory personal health screenings for traveling employees (40 per cent); limited business travel to critical trips (38 per cent); receiving real-time health and safety updates (34 per cent); and easier access to PPE (28 per cent).
Also: "Tech is going to play an enormous role," explains DeBoon. So much of what we do in our lives today is done through tech", she says, "it gives you that instant solve." With a virus like COVID-19, the ability to be contactless and the ability to reduce human contact is very important. This can be done with tech – and especially mobile phones.
In fact, according to SAP Concur, mobile check-in is the most important mobile app feature (52 per cent) Canadians want when travel resumes, followed by traveller safety information (38 per cent,), the ability to book air travel (38 per cent), and the ability to view and manage their trip itinerary (36 per cent).
Broadly, she says, with regards to business travel, "you're seeing more of a touch-less experience."
What is the future of business travel?
"Things are not going to change overnight so for now, the current state will likely be our normal," says DeBoon. "We're seeing a shift in environment, and as we move forward in the fight against COVID-19 towards a post-pandemic landscape, travel will open up and become much more comfortable for people. Nevertheless, some tools that are in place today may remain", says DeBoon. "I think that you're going to see a lot more creative mixes," she says, for example with both digital and in-person components.
Lastly, one crucial point: "Employees are continuing to play a big role in business decisions on how we're going to move forward," says DeBoon, "their thoughts and feelings should be top of mind for employers."
With regards to the future of business travel, the number one thing is engaging in conversation with the employer.
Indeed, an inherent part of safe business travels is clear communication between employees and employers. Companies have a responsibility to their employees, says DeBoon. Businesses need to balance what is required of employees and what employees are actually comfortable with.