Serious incidents have failed to be addressed, says union rep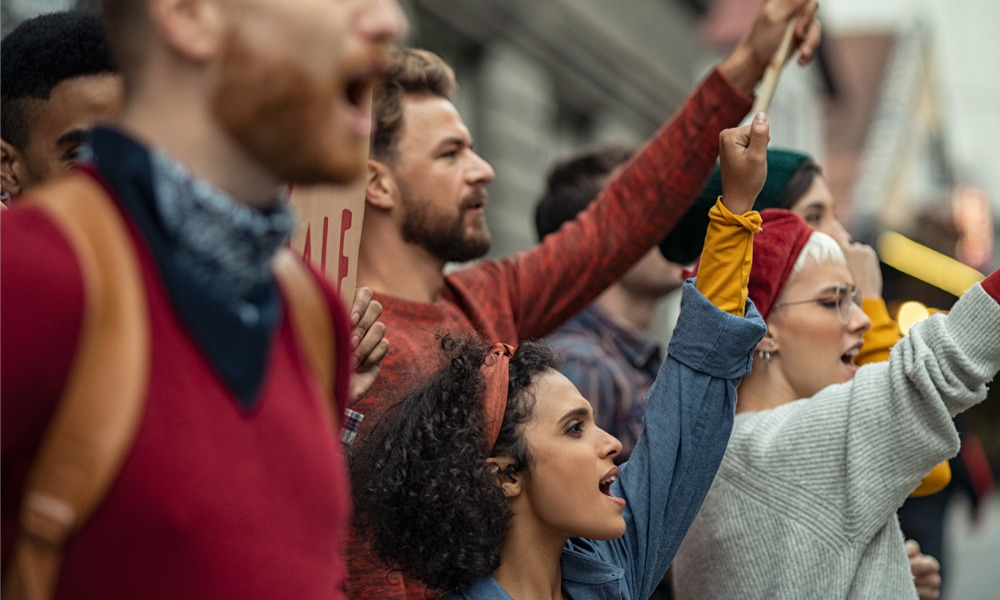 Front-line staff and union supporters at one home for adults in Nova Scotia held a rally on Tuesday to raise awareness about safety issues in the workplace.
The workers at Breton Ability Centre in Sydney River claim their employer has failed to address increasing workplace violence, reports CTV News. The rally was organized by CUPE 3513, which represents nearly 300 members who work at the home for adults living with special needs.
"Over the past while, we've had sexual assaults, assaults with weapons," says Karen McMullen, CUPE local president. "We've had severe injuries."
63 percent of healthcare workers experienced physical violence, based on CUPE's survey of 2,300 front-line registered practical nurses (RPNs), personal support workers (PSWs), porters, cleaners and other front-line hospital staff, conducted May 17 to 24, 2022.
Harman Singh, Breton Ability Centre's CEO, doesn't deny there has been an increase in physical aggression, but says it's not fair to say all residents are guilty.
"This is stigmatizing everyone who lives at Breton Ability Centre, unfortunately," says Singh in the CTV News report.
She, however, says they have been trying to keep workers safe.
"I would say that our hearts go out to them, and we are doing everything we can to prevent workplace injuries."
Meanwhile, both CUPE national representative Kathy MacLeod and Singh welcome an open discussion for both parties to work together to improve the situation for staff.
Safety should always come first in aged care homes if employees and residents are to stay safe, according to Conserve, which helps businesses manage work health & safety and compliance.
"Every step you take, whether it is education, training, or technology, demonstrates your attitude to safety. Ultimately, by showing your employees that their wellbeing is a priority, not only will you keep them safer, but they will be more committed to your safety goals and your business as a result," it says.
Last month, hundreds of nurses in Newfoundland and Labrador called for better support from the provincial government, saying they have been overworked for the past year, and their safety is being put at risk.