Learn how to prevent costly contractor compliance oversights from this free industry whitepaper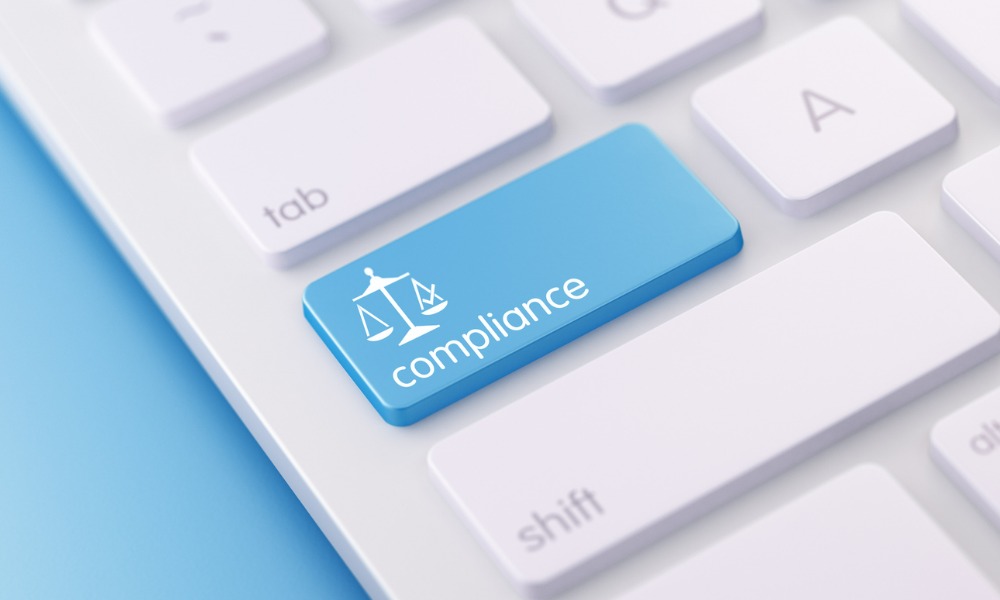 This article was produced in partnership with Bonduelle.
The key to maintaining a safe and productive work environment when managing multiple third-party contractors lies in ensuring your organization's compliance protocols are as error-proof as they are future-proof.
This was the challenge facing vegetable processing powerhouse Bonduelle when their business blossomed into an industry leader and quickly outgrew their manual contractor management process.
In a sector as highly regulated as the food processing industry, safety is a key concern and something Bonduelle has prioritized from day one. A pioneer in the production of healthy, accessible, and sustainable ready-to-use plant-based foods, the company's global success soon exposed internal vulnerabilities concerning contractor management. Although the company's direct employees consistently followed strict procedures and policies, ensuring these same standards were being upheld by rosters of third-party contractors in different facilities proved ungovernable.
Lindsay Tamas, Environmental Coordinator at Bonduelle's Ingersoll facility works with numerous third parties and says that as the company expanded, outdated and error-prone manual management processes were clearly untenable.
"Things grew to the point where we had no control over the contractors we had on site, making it impossible to keep up with their credentials," she says. This lack of oversight was a key concern because of the risk it could pose to worker safety and the potential for liabilities associated with lapsed or unverified contractor qualifications.
Lindsay and the Health and Safety team at Bonduelle knew they needed to rethink how they approached contractor compliance. Chasing contractors for documents and manually monitoring spreadsheets needed to be streamlined and their team sought out a solution powerful enough to transform the facility's third-party contractor process into a one-stop digital reflection of its safety standards.
Enter Contractor Compliance. This multi-award-winning cloud-based software digitally collects, tracks, and manages third-party contractor compliance requirements; automates key tasks; generates performance reports; and ensures company-wide safety compliance - all from a single easy to use platform.
In a recently published case study titled "How Bonduelle Automated Their Contractor Safety Program" Contractor Compliance reveals how their stellar support team and Bonduelle's management seamlessly collaborated to onboard a system that empowered their team to gain full control over safety and certification monitoring for all contracted companies and their employees across the facility.
Known for its superior user experience and easy-to-use design, contractor management software can reduce time spent on laborious administrative tasks by 70% within days of being implemented. Lindsay says that the moment Contractor Compliance was launched at the Ingersoll facility, Bonduelle employees breathed "a collective sigh of relief."
Free of charge to hiring organizations, Contractor Compliance mirrors existing company programs, thereby minimizing the learning curve. It can be configured to manage contractor roles and site requirements and will even send out contractor requalification notifications. Contractor Compliance instantly streamlines pre-qualification, credentials verification and monitoring, and cross-organizational communication of industry regulations.
These days at Bonduelle, real time reports and facility compliance insights can be accessed within a matter of minutes. And thanks to a simple conversation with the Contractor Compliance support team, Lindsay was able to take her safety oversight to the next level by integrating Traction Guest, a visitor sign-in management program that monitors visitor activities and automates onerous job site tasks that had previously been completed manually.
With the switch to Contractor Compliance, Bonduelle Ingersoll's in-house compliance strategy and risk management program are now reliably maintained, easily adjusted, and fully scalable. Lindsay says her facility's compliance success "wouldn't have been possible without Contractor Compliance and all the help she received from their incredible support team."
In fact, the facility's onboarding process was so effective and their improved safety performance so immediately apparent that Contractor Compliance was swiftly implemented across all North American Bonduelle facilities.
Contractor Compliance helps you gain control of your third-party contractor management processes and overall safety policies so you can optimize resources and focus on achieving your goals.
It's time to modernize your organization's third-party contractor management. Download this free case study from Contractor Compliance to learn how to transform your organization's safety practices and achieve maximum compliance with all third-party contractors, vendors and suppliers.