Employee wellbeing and effective cyber security protocols are key, says industry head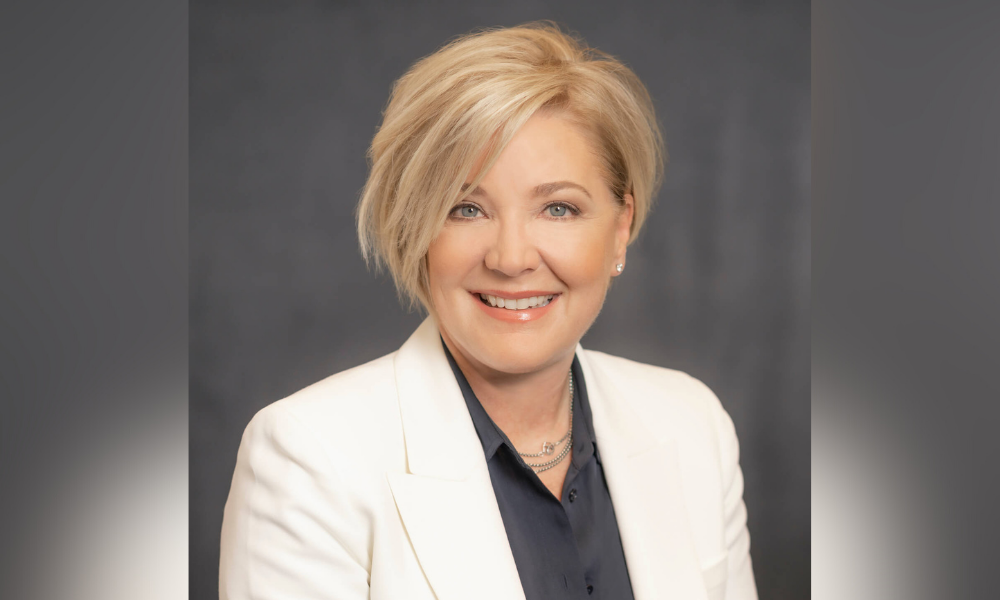 With a lot of talk around the evolution of the workplace and the advent of hybrid work, not much has been said about the impact on health and safety.
With the end of the pandemic not entirely in sight, many organizations are still relying on a hybrid work model to continue working – and a number of businesses have also indicated that they would look into continuing hybrid work even after COVID dies down. But with new ways of working come new risks.
What are the impacts of hybrid work on worker health and safety? With widespread adoption of the model so reason, it is currently hard to truly measure the impact of hybrid work on employee safety.
So far, a lot of the talk has been around mental health and wellbeing. "With people working from home for the past 20 months, the lines between work life and home life have blurred," says Shannon Leininger, President of Cisco Canada. "That's why wellness and mental health need to be part of the conversation when establishing a hybrid work environment."
Referring to a survey conducted by her organization, she says that when it comes to changes employees want to see to their company culture and management style for a hybrid workforce, 60 per cent want a greater emphasis on employee wellness as well as work-life balance.
At her company for example, Leininger says that they have emphasized the importance of flexibility and brought in experts to speak at company-wide mental health and wellness sessions.
By prioritizing people, she says, organizations can create stronger and more connected teams:
"Our leadership has made it clear that health and wellbeing are of the utmost importance. We can't do our best if we aren't feeling our best."
With regards to safety, as well as mental health, there is also the question of cybersecurity. "Of course, the safety conversation must also include cybersecurity, which has become more important than ever in the hybrid work environment. In the hybrid workforce, the threat landscape has increased drastically, with employees using unsecured devices from unsecured networks," says Leininger.
She says that according to Cisco data, hybrid workforces were targeted with more than 100 million email threats daily in September 2021 alone: "It's critical that businesses set up security infrastructures that are built into the technology they're using—not just bolted on."
Implementation
So how can employers implement an effective hybrid work system?
"There are four important factors for considerations [and] advice as organizations plan their hybrid work approach," says Leininger.
The first is to have the hybrid work conversation with their teams, to define what hybrid work means for their organization and how it is part of their culture," she says. "Leaders should empower their people, listen to employees and allow teams to define and determine the hybrid work models that work for them."
The second is to ensure that employees have the right equipment to support their hybrid work experience, this includes having the right kind of tech.
"This will be core to driving an inclusive and productive work experience for employees, regardless of their location," says Leininger.
Thirdly, leaders must lead by example an integrate a hybrid work model into their way of working.
"And finally, employers need to rethink their office footprints to optimize how that space is used and accessed, and how it can better enable a hybrid workforce. This might mean creating more collaboration spaces, to facilitate more in-person collaboration when employees are in the office," she says.
Pros and cons
But despite these questions, a hybrid work environment certainly has its advantages.
"I believe that hybrid work is the way of the future," says Leininger, backing up her statement with Cisco data. Their survey showed that a whopping 77 per cent of Canadian employees says that flexibility to work remotely directly affects whether they stay or leave their jobs.
"Hybrid work gives employees flexibility, choice, and a stronger sense of work-life balance," she says.
"I've also heard from people on my teams that flexibility in working hours has made them more productive, has enabled them to adapt to needs they may be facing at home, and has given them the ability to cut down on hours spent commuting, which are all really positive impacts. So, the advantages for employees are clear."
And it is also an advantage for employers too:
Employers that put their people first will find that their employees are more productive, more effective and more likely to stay at their job," says Leininger. "And flexibility and choice have emerged as requirements for top talent exploring new job opportunities. So, it's clear that employers need to get the hybrid experience right."
Major challenges with hybrid work can be addressed with a thoughtful approach and the right technology, she says.
For example, Leininger says that employees may be worried about career progression if they choose to work remotely – which could further mental wellbeing.
"Employers need to address this directly, and ease employees' concerns by setting expectations around the new workplace culture. Leaders must model hybrid work themselves, for example by working remotely several days a week," she says.
"These actions will help make employees feel confident that their workplace really is embracing the hybrid experience and increase their comfort in doing so themselves."
Ultimately, "hybrid work can provide a great employee experience, but it's not a one-size-fits-all solution. Different industries are going to define hybrid differently than others, as will different teams within the same organization," says Leininger.
"Leaders – alongside their teams – need to define what work looks like for their organization, and determine what needs to be done in the office, and what can be done remotely, so that everyone has clear expectations for how hybrid will work for their team."