'The disproportion in youth mental health issues is particularly alarming'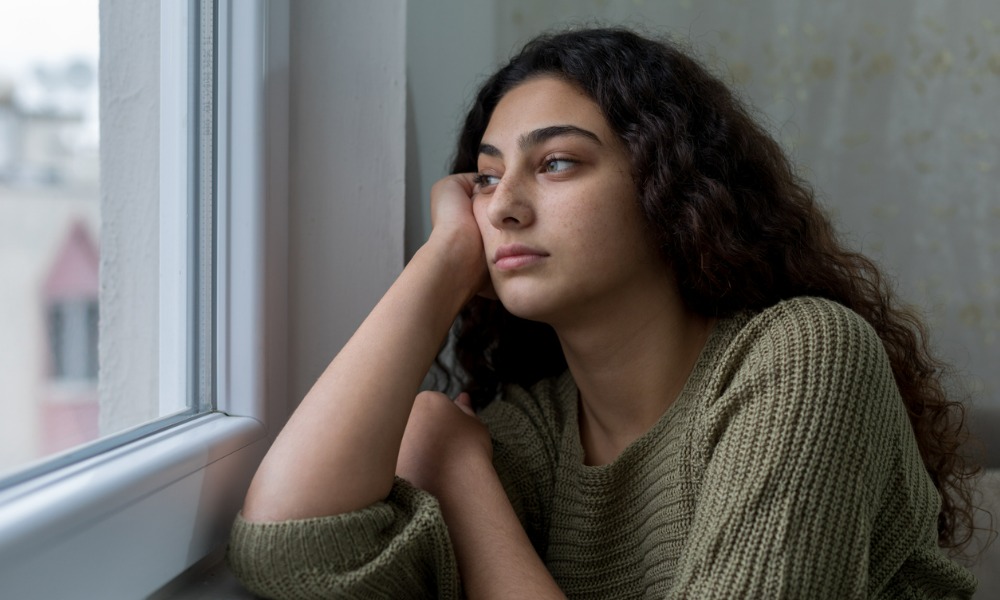 What are the core concepts of mental health? That's exactly what a study (Manwell LA, 2015) was commissioned to answer but concluded with no consensus and more research required. What there is a consensus on, is that the copious studies and poll results are all "depressing," especially when it comes to youth mental health.
One widely accepted mental health definition is "the psychological state we are functioning at emotionally, behaviorally, and physically to adequately cope with the normal stresses of day-to-day life and realize our full potential."
Whatever definition you choose, there is no question that our mental health impacts the decisions we make which, in turn, impacts every aspect of our lives.
The disproportion in youth mental health issues is particularly alarming. One recent survey (Poll, 2022) found that 33.3 per cent of respondents between 18 to 34 sought help for their mental health during the pandemic, compared to 19.5 per cent between 35 to 54 and 5.9 per cent 55 and older. Those are the respondents who admitted they sought help for their mental health. How many did not?
This disproportion, which could be attributed to more young people coming forward, is a troubling trend that began long before COVID. The advent of the internet introduced a myriad of mental health related issues, including self esteem, sleeping disorders, cyber bullying, gaming addiction, and social interaction. It cultivated isolation and a decrease in physical activity further exacerbated when governments mandated isolating and shutting down schools, gyms, and sports.
Stigma
Adding to the dilemma of tackling mental wellness in the workplace is the stigma surrounding it. Another study (Dewa, 2014) found that 38.6 per cent of employees would not tell their employer if they were experiencing a mental health problem. Even more disturbing is that a staggering 82 per cent (Miller, 2006) of employees with mental health issues admit it impacts their work while only 53 per cent (Miller, 2006) of those with physical health issues say it impacts their work.
So, it should come as no surprise that mental health in the workplace has become a leading issue facing employers. One of the hardest hit industries since the pandemic began has been the service hospitality industry which also happens to be the industry where most young people get their first jobs.
Until now, mental health has not been part of the workplace hazard risk equation. Managing risk has been concentrated on identifying physical hazards and mitigating them with engineering, administrative and personal protective equipment controls.
When mental health is assessed, it most often involves a third-party supervisor or evaluator. This is problematic for two reasons: the potential for evaluator bias, and the employee may not want to disclose their personal mental health issues. Eliminating evaluator bias and offering anonymity are both key to accurate and honest responses.
SWIFT recently conducted a focus group with eight organizations in the service hospitality industry and concluded that the process for assessing hazards was completely disjointed, confusing, and frustrating for managers and supervisors, not to mention the employee. A formal process for assessing mental health was non-existent.
Case study
Combining workplace hazards and mental health to calculate risk level is the genesis for SAHARA, a new patent pending program developed by SWIFT Learning, a social enterprise and cofounder of the SiS (Safety in Schools) Foundation of Canada.
SAHARA calculates risk levels by combining human factors and hazards in the workplace. Workplace hazards are presented for different work environments raising awareness and educating employees about potential hazards. Personalized Recommendations are based on the industry, selected hazards, the Personal Wellness Assessment and link to eLearning courses accessible anytime from any device.
The confidential Personal Wellness Assessment displays the Risk Level without disclosing details and is based on the employee's current mental health. Questions associated with personal safety, psychological issues, well-being, and right to refuse unsafe work are included and can also be customized. Employees that indicate feelings of despair trigger a High-Risk level and a direct link to an anonymous crisis response support organization.
The first of many planned versions of SAHARA was developed for the Service Hospitality and Tourism industry and is free to high schools through the SiS Foundation. Other verticals and custom application are available through SWIFT Learning.
About SiS Foundation
The SiS Foundation is a non-profit organization that has been delivering health, safety, environment, mental health, and well-being programs free to high school students since 2011. SiS is currently in over 370 partner schools and expanding across Canada.
SWIFT Learning and the SiS Foundation of Canada are dedicated to delivering solutions that educate and empower youth to stay safe at work, school, home and at play 4 Life.
Kim Adolphe is the CEO and founder of safety organization SWIFT Learning and co-founder and chairman of the SiS Foundation of Canada.