Online learning, AI, virtual reality…companies are investing in tech to keep their workers safe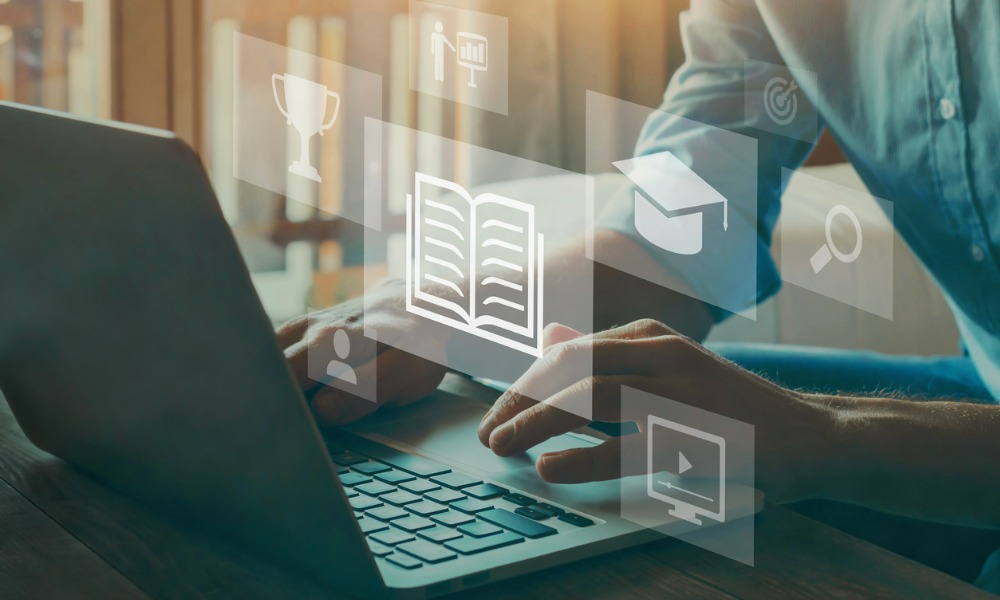 The pandemic has brought about a number of changes across all industries. In safety, OHS pros have had to invest in tech more heavily as a response to difficulties posed by COVID-19. Online training and education has really picked up over the last couple of years, and despite the pandemic slowing down it seems as if e-training is here to stay.
Fadi Smaidi, Founder and CEO of SkillsTrader, says that the pandemic has accelerated growth in the sector, though a mass exodus of talent across certain industries has led to a labour shortage and major gaps.
SkillsTrader helps employers find the right skilled trades workers. Individuals across Canada and the U.S. get a score based on their training, education and experience. The organization also helps companies to promote themselves to recruit the right skilled workers. It also works "heavily with industry leaders that push technology forward."
Subscribe to our free newsletter to stay up-to-date with the world of safety.
As mentioned before, one consequence of the pandemic is that a lot of training has shifted online. And though provinces have started to re-open, many companies have decided to permanently shift to online or a hybrid model. "This is happening in all the industries and all the verticals. Moving to online training and micro education is here to stay," says Smaidi.
As well as online learning, the pandemic has also accelerated the adoption of tech, notably safety tech. For example, Smaidi says that SkillsTrader works with an organization that does crane training in virtual reality. "Instead of having an individual sitting in a crane – which is a very big piece of equipment, the training is time-consuming and there are safety considerations to worry about – now you can do 80 or 90 per cent of the actual training inside a headset."
Part of safety is building experience, and being exposed to different scenarios and the different decisions you would take in each.
Smaidi says one organization he worked with did Artificial Intelligence (AI) training where individuals were faced with different safety scenarios, and based on their physical reaction (tone of voice, eye movement) the AI would guide them to the best decision to take. AI technologies can help enhance off-site training and give people more direct experience in what to do in certain unsafe situations that might happen, and how to combat them.
This shift towards tech is also encouraging on a sustainability front. "There are some economic advantages for schools to reduce their footprint, and there are less liabilities with less students on campus." Reducing ones footprint fits into more sustainable practices which are becoming more and more of a concern for organizations across Canada.
Smaidi says that he has worked with clients who have gone fully remote. With workers no longer commuting in public transport or by car, their carbon footprint is significantly reduced. And the spaces that they once occupied downtown can be repurposed for more sustainable activities such as vertical greenhouses. Some spaces may even be converted to residential units so that workers don't have to commute as much, again reducing their carbon footprint.