Expert accuses companies of compromising safety to save money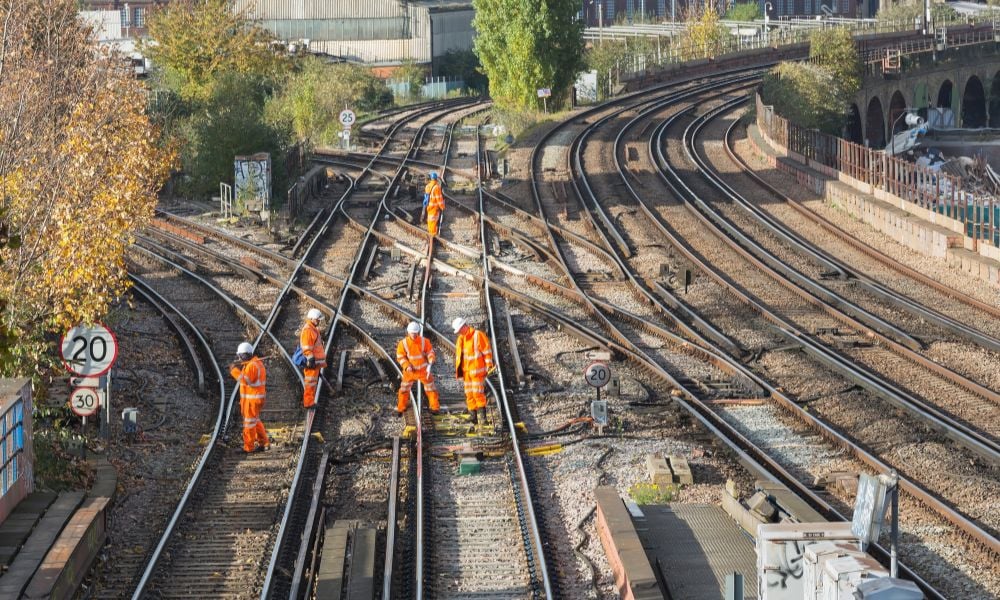 North American freight rail companies aren't interested in improving safety because it costs too much, according to one American-born expert now teaching in Denmark. "Rail safety in North America is pretty bad, to be honest," says Steve Harrod. "It's very bad by European standards and it has been really bad for a long time."
Harrod is an associate professor at Technical University of Denmark in the DTU Engineering Technology department. He focuses on transportation management, science, and analysis with a specialization in railway management and technology.
"The fundamental technology of North American freight trains needs to be changed," explains Harrod. "It's a really tough statement to make, because one of the great successes of North American freight transport is the very low price, the very economical movement of freight by rail in North America."
That economical advantage can't be understated according to Harrod, who notes how much more profitable rail companies are in North America compared to Europe. He says typically a North American rail company generates $1 of profit for every $2 in revenue which is "incomprehensible" for European companies to have that level of profit, "it just doesn't exist."
Harrod highlights three distinct differences between Europe's freight rail system and North America's that make Europe safer: train length, coupling systems, and approach to hazardous materials.
Hazardous materials
The dangers of hazardous materials transported by rail are on the minds of many American lawmakers after the fiery derailment of a Norfolk Southern freight train on February 3. Earlier this week, the company's CEO, Alan Shaw, apologized to Ohio lawmakers for the accident that saw toxic chemicals spill and burn in East Palestine, Ohio. The chemicals included vinyl chloride, butyl acrylate and isobutylene. Shaw expressed support for some newly proposed safety measures, while resisting others.
Harrod says accidents involving toxic chemicals and other hazardous materials are very rare in Europe because they are typically transported by sea and not rail. But in North America there is "a lot of over the land shipment of hazardous material," says Harrod.
"In America you are shipping petroleum from North Dakota to New Jersey and to New Orleans. And then you're shipping it to the chemical coast…then you're making chlorine and plastics and all kinds of crazy stuff. And then you're shipping it from Texas and New Orleans to Ohio and to New York and Pennsylvania."
While North American companies could look at shipping hazardous materials by sea, geography makes it much more difficult in North America than in Europe. But given the frequency and volume of hazardous materials transported by rail, other safety measures to prevent disasters like the one in East Palestine, Ohio could be considered.
Train length
An American freight train can easily be 150 railcars long. Harrod says his European colleagues can't believe a 150-car freight train carrying hazardous materials can be allowed to derail and damage the environment.
"This is completely incapable of anyone here to understand," says Harrod. "Such an accident here would be unbelievable, just incomprehensible."
Part of the reason it is so unbelievable to European experts is because most freight trains, depending on country, can't be more than about 700 metres in length. Harrod says North American trains can be as long as 2,100 metres. Fewer railcars create fewer opportunities for a defective railcar to derail an entire train.
"Shorter trains also mean much better train dynamics," explains Harrod, who refers to slack action and the transference of energy between railcars. "The longer train has more slack action, which is a major cause of these derailments," says Harrod.
Coupling systems
Another key difference between Europe and North America is the coupling system used to connect railcars. Europe uses the buffer and hook system, which Harrod says allows train workers to remove slack between railcars by tightening a screw.
He says European railcars are custom coupled and tightened so that there is only about eight centimetres of slack between the railcars, whereas an American train has about 30 centimetres of slack between cars.
"The total slack running out on a European train is much smaller, you have a shorter train, and now the braking system is much more effective because the air brake functions better in a shorter distance of pipe," says Harrod.
Motivations to change
Implementing these kinds of changes would be a complete overhaul of the North American freight rail system, which Harrod says would cost billions. He says derailments have always been a cost of doing business and "the performance of the railways has not changed in 50 years."
But, Harrod argues, what is changing is the public's willingness to accept frequent accidents. He says since the 1980's the number of major railway accidents per year has been cut in half.
"That's a reduction from having a major accident every month to having a major accident every other month…by today's standards an accident every other month is crazy," exclaims Harrod. He says North American rail companies aim to reduce accidents by 5% per year, and his European colleagues would say that's not even close to good enough.