Mitchell Place was helping restore power in Ottawa after ice storm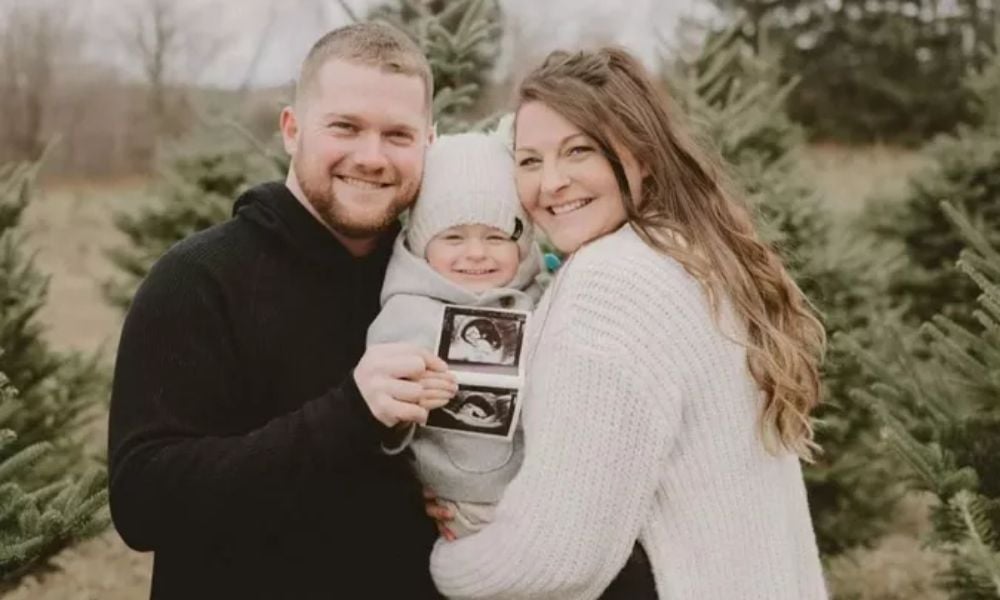 A funeral was held for an Ontario hydro worker killed in an on-site accident, as a fundraiser for his family surpasses expectations and sets a new goal.
On Thursday April 13, 29-year-old Mitchell Place was in Ottawa helping restore power following an ice storm and was due home in Whitby later that day.
The GoFundMe page set up for his family says he was "the victim of a tragic accident that took his life while leaving his work place." The circumstances surrounding his death are not exactly clear, but according to CTV News an adult male died in a single-vehicle car crash in Ottawa's south end on the same day.
Place leaves behind his wife Jaymee, a three-year-old daughter named Layne, and unborn daughter expected to arrive in a few weeks who will be named Hayden.
Steve Glover is the cousin of Alan Place, Mitchell's father, and he created the GoFundMe campaign.
"This loss is felt in the hearts of so many. He was truly a remarkable man and father who was taken from us far too soon. Mitch loved his family and friends above all else, and the outpouring of support that everyone has shown his family is truly amazing during this incredibly traumatic time," reads the message from Glover.
The campaign set smaller goals, and as each one was hit, the target climbed higher and is now set at $175,000. It is nearing that target. Glover says the money will be used to help the young family find a financial footing.
"We are all devastated by the passing of Mitch and the family was not prepared for the high costs of living without him being a provider for their family. We want to be able to provide stability for the next few months for the family and create a trust fund for Layne and her sister for their future education."
In the latest update, Glover says he thinks some of the support came from an Ottawa radio appearance by Mitchell's parents, Alan and Renie Place, in which they told Mitchell's tragic story. Glover says he's confident the new target will be reached.